From the very first screening of Vishal Bhardwaj's Haider starring Shahid Kapoor, the reviews have been absolute raves. Actors and directors took to social media to praise the film and the performances of the cast. One director, Hansal Mehta director of the powerful Shaid and City Lights , was so moved by the film that he penned an open letter to the director and we had to share!
Date : Sept 30, 2014
Subject : Your Chutzpah.
My dear Vishal,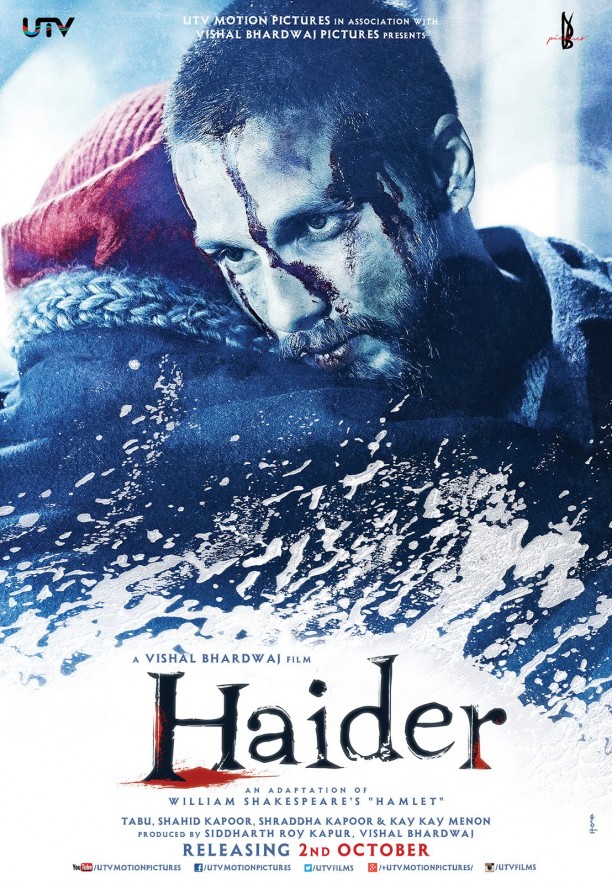 Firstly, thank you for inviting me to watch Haider last night. Thank you for thinking of me. Let me tell you that you robbed me of my sleep last night. Your chutzpah had me awestruck, wondrously grateful and might I sheepishly admit, slightly envious.
Did you really write Haider? Or did you actually paint it? Those paintings of Kashmir and its people refuse to leave me. The characters in your chutzpah – where did they come from? Your mind or your heart? Did I witness poetry last night? Or was it cinema as it was meant to be but has ceased to be?
I'm now tormented by the pain of your world. I am overcome with Haider's plight. I can feel Ghazala's dilemma. I am still swept by the unspoken truth in Arshia's sparkling eyes. The landscape that you painted, is a Kashmir I have never seen before. There is so much beauty yet so much melancholy. There is so much music in the silence of that stunning paradise. I can sing praises for your performers, for the impeccable casting, for the cinematography, for the gentle editing, for the seamless screenplay, for the mellifluous dialog, for the choreography, for the costumes, for the authenticity of the language used by your characters but I would hate to recount my experience with such mortal, hence limited measures of brilliance. Real brilliance cannot be quantified. Real brilliance cannot be compartmentalized or presented in bullet form. I will, therefore, not use my meager knowledge to dumb down what is truly a spiritual experience.
Dear Vishal, it is rare that a film can actually make somebody as egoistic as me feel so humbled, so moved. I witnessed a grand spectacle last night, a feat I thought our cinema was incapable of achieving. I became part of an operatic journey that transformed me. After Haider, I don't think I will ever be the same director I used to be. The change, I hope, will be for the better. The change, I hope, will have me thanking you forever.
Nevertheless, thank you for Haider. Thank you for making a sleepless night so fulfilling. Thank you for a meditative experience. Thank you for the chutzpah!
Lots of love,
Hansal.
PS : I must tell you that watching Haider last night made me lament your absence in my life as a music composer. Your music is special. Give me more.