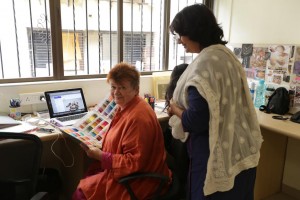 Award winning Costume Designer April Ferry has joined Ashutosh Gowariker's Mohenjo Daro. April, in her Hollywood career spanning decades, has designed costumes for many top Hollywood films such as Terminator 3: Rise of the Machines, Robocop (2015), Elysium, Surrogates and Jurassic World (unreleased sequel to Steven Spielberg's films), Maverick and the HBO series Rome. She has received an Oscar-Award nomination for her costume designing for Maverick and won the Outstanding Costume for a Series Emmy for Rome. Having designed costumes for some of the most well known actors in Hollywood, April is now set to design the costumes for Hrithik Roshan, debutant Pooja Hegde along with the entire cast of the film.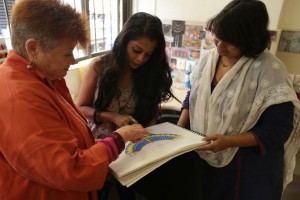 Says April, "I am really thrilled to be working with Ashutosh Gowariker. When I first heard about this film I really hoped that it wouldn't clash with my work back there and I am glad it didn't. This film excites me because there is very little known about that period and so it gives me a lot of creative space to create costumes for an era which is so ancient."
Ashutosh Gowariker, "I feel extremely proud to be working with Ms. April Ferry. I have been a great admirer of her work, especially with regards to her keen eye for detail, and I'm now delighted that she will design the costumes for Mohenjo Daro."
Mohenjo Daro is an epic love story, set during the Indus Valley Civilization jointly produced by Disney India's Studio business and Ashutosh Gowariker Production Pvt. Ltd. (AGPPL).
The film will go on floors in October 2014.