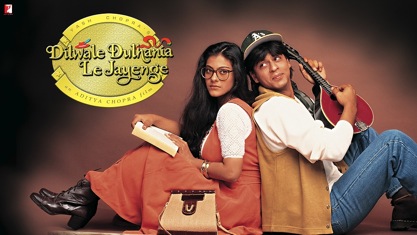 The sudden announcement of DILWALE DULHANIA LE JAYENGE being pulled out from Maratha Mandir at the end of 1009 unprecedented weeks, resulted in a spontaneous and an overwhelming outcry from the cinema going audience, as well as dedicated fans of the movie, expressing their shock and disappointment.
Ever since this news went out, the Maratha Mandir management was flooded with requests to reinstate the movie based on which they decided to immediately reconsider their decision.
Manoj Desai, managing director of the Maratha Mandir, said in a recent interview, "Our phones have kept ringing from then. People have been calling and telling us, requesting us not to remove the show. They want to watch it even now."
Given this, it has been mutually decided to continue the screening in the same 11:30 AM morning show – without breaking the uninterrupted run of the movie! And the fans cheer!
According to Desai, the Friday morning show had 300 people come to see the classic romance, "People were clapping, singing and whistling throughout the show."
We are very happy to announce that Raj & Simran will continue to draw audiences and reinforce the timeless romance the movie has embodied over the last two decades.
What better way to celebrate this announcement than revisiting DDLJ at the Maratha Mandir with your loved ones and, as the tag line says, "Come fall in love…" again & again!
We would like to say a Thank You to Maratha Mandir for listening to our fans.