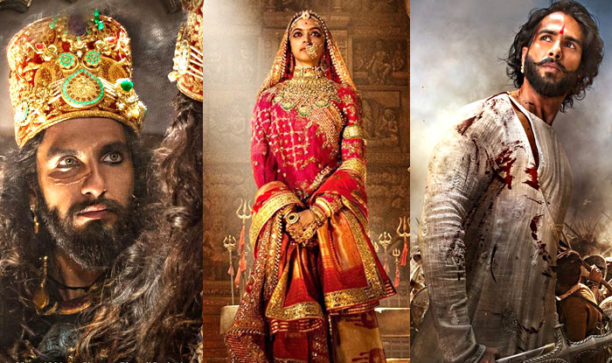 Sanjay Leela Bhansali's much-anticipated motion picture PADMAAVAT has just broken the record for the all-time biggest opening weekend for any Bollywood film in North America grossing $4.4 million over its three-day Friday-to-Sunday debut period and $4.9 million over the four-day Thursday-to-Sunday span. The previous record was held by Aamir Khan's 2014 film PK which had an opening weekend of $3.6 million over three days. Khan's recent hit Dangal held the extended opening weekend record with $4.1 million over its first five days, which PADMAAVAT also beat.
Starring Deepika Padukone, Ranveer Singh, and Shahid Kapoor, the acclaimed film also set a new record for the biggest single day gross of all-time for a Bollywood movie making $1.85 million on Saturday, January 27. Most Hindi films do not gross that much during their entire runs in North America.
PADMAAVAT is now playing in 326 cinemas across the United States and Canada in 2D, 3D, and IMAX 3D formats.
Set in 1303 AD medieval India, Padmaavat is the story of honor, valor and obsession. Queen Padmavati is known for her exceptional beauty along with a strong sense of justice and is the wife of Maharawal Ratan Singh and pride of the Kingdom of Chittor, a prosperous kingdom in the north west of India. The legend of her beauty reaches the reigning sultan of Hindustan – Allaudin Khilji. The sultan who is a tyrant, is fixated with wanting anything that is of exceptional beauty for himself. He lays siege on the impregnable fortress of Chittorgarh. After a grueling 6 months, he returns empty handed. He becomes obsessed and now wants to capture Chittor and its Queen at any cost. He returns with a bigger army and raging fury. He attacks Chittor with brutal force and a bloody and fearsome battle takes places between the righteous Maharawal Ratan Singh defending his kingdom and the honor of his queen and Sultan Allaudin Khilji. Khilji manages to breach the fortress but in vain as the Queen chooses to make the ultimate sacrifice to protect her dignity.
Stay tuned we have an amazing interivew with Deepika Padukone coming up very soon!