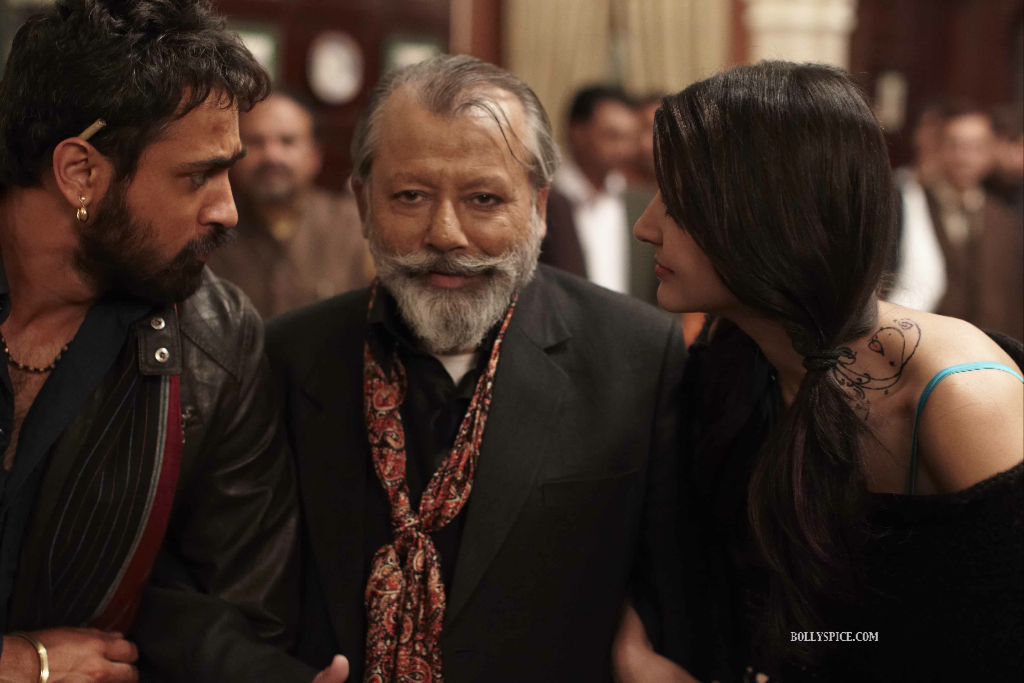 Set in the rustic surroundings of a village in Haryana in India, Matru ki Bijlee ka Mandola is a comedy-drama about Harry Mandola, a wealthy industrialist who loves his drink, his daughter Bijlee and the unusual bond they both share with Harry's man friday, Matru. Much to her father's delight, Bijlee is all set to marry Baadal, the son of a powerful politician Chaudhari Devi. This alliance which is far from just being a simple union of two young people becomes the seed for a story that brings twists and turns in the lives of Matru, Bijlee and Mandola.
Pankaj Kapur plays the role of Mandola, a flamboyant and boisterous zamindar who is an alcoholic in the Vishal Bhardwaj directed film. Here is the interesting thing, Pankaj is a teetotaler in real life and playing the role of a boisterous alcoholic was not that easy. "Yes, I had to do a bit of research. I observed many friends who drink so it was a great help. I also watched a lot of people from various walks of life and asked unit people a few tips. Vishal was a great help and the script also had enough requirements."
But the basic requirement to play such a role says Pankaj is dedication and hardwork. "To understand the craft and accept and give what the director wants is more than enough. I have tried to do what Vishal had visualized. Mandola in fact is a grounded character but an alcoholic. When he is drunk he is fun and enjoys life to the hilt. At the same time he is endearing."
Set to release on January 11th, Matru Ki Bijlee Ka Mandola also stars Imran Khan and Anushka Sharma.