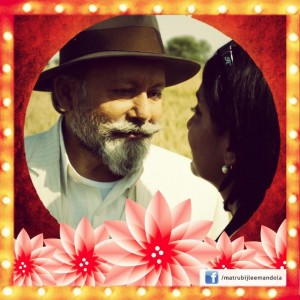 Pankaj Kapur always wanted to be a bad boy in his films during his youth however the actor never got a chance to be a bad boy and unmistakably always got to play the good boy roles in his films.
When director Vishal Bhardwaj offered him the role of Mandola in Matru Ki Bijlee Ka Mandola, Pankaj Kapur was very excited. He finally got a chance to be a bad boy in the film and it was a dream come true for him. Pankaj Kapur did not miss the opportunity of letting the role go by. Pankaj Kapur plays a tippler named Mandola who is a very whacky character in the movie.
Those who have seen the rushes of the movie are raving about Pankaj Kapur's role in the film. He has gone completely ballistic with his role in the movie.