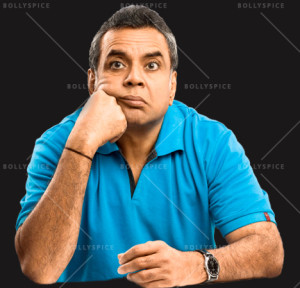 The recently released film Dharam Sankat Mein is the official Hindi adaptation of British satire The Infidel. It is also a third satire on Indian religious practices, after Oh My God! and PK. The film sees veteran actors Paresh Rawal and Naseeruddin Shah sharing stage together. Here is what they had to say about the movie, their roles and more…
You are an actor who has beautifully tackled both extremes of characters where on one hand you have played roles of villain and on the other excelled in playing hilarious characters leaving the audience rolling with laughter. How do manage to play such different roles?
Paresh Rawal: I'm fortunate to have got the opportunity to play interesting characters. Well, some films are close to the heart while others are close to the pocket. I do commercial cinema because that helps me in sustaining my family and myself, and I do serious cinema as it feeds me as an actor. I do not understand when actors say that the character they played in some film affected them. I think a good actor needs to possess a 'switch on and switch off quality' and that transformation from one character to another is quite important. I hope to continue entertaining the audience and my fans.
Is there any similarity between 'OMG!' and your recently released film 'Dharam Sankat Mein'?
Paresh Rawal: Dharam Sankat Mein', has nothing to do with 'OMG'. It's a different film altogether. One moment you will laugh, and the other moment you will realise that whatever we are saying it's true.
Can you elaborate on your character in the film?
Paresh Rawal: It revolves around the story of a man named Dharampal Trivedi, who goes through an identity crisis when he realises that he was adopted when he was young and was actually born to a Muslim family. The movie certainly delivers an important message through situational comedy.
You are a National Award winning actor yourself so how was it to share screen space with Naseeruddin Shah who is yet another finest actor from the industry as you are?
Paresh Rawal: It's always a joyride to work with him. It's a learning process for me. He is not only a good actor but also a good human being. I want to have timeless, truth and depth-like Naseer bhai in my career. He has always been my inspiration.
You are playing the role of a religious guru in the film 'Dharam Sankat Mein'. Do you think the film hurts the religious sentiments of people?
Naseeruddin Shah: We have taken care of sentiments of all the religions and groups. We are not mocking religion in the film but the people who have made religion a source of their business. No religion or group will be able to accuse us or this film as whatever is shown in the film is correct and factual.
Your Godman look was finalised after experimenting with 60 other looks. What's special about it?
Naseeruddin Shah: What I am playing is a character called Neelanand Baba. I had great fun playing it and knocking people like that. In fact, I took personal interest in accessorizing this look, from choosing the right shade of blue for the Neel glares to riding the 1760cc blue sports bike; I thoroughly enjoyed it. I also wanted a good length of the 'choti' that you will find me sporting in the movie because I wanted to play with it.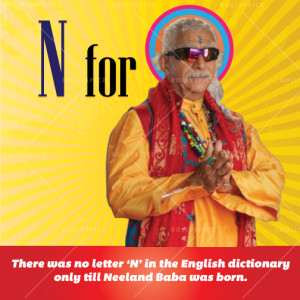 What do you feel on the subject of the film?
Naseeruddin Shah: Making a film like this shows a great deal of courage. And I am all for what the film is saying. The film is taking a stand against all kinds of blind faith.
Dharam Sankat Mein is presented and produced by Viacom18 Motion Pictures and produced by Sajjad Chunawala, and Shariq Patel from Trigno Media, released by Blue Sapphire Films in association with Wize Mindz Entertainment Pvt. Ltd. in the UK and already in cinemas.