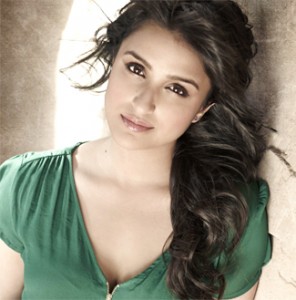 Friday, November 14th, Kill Dil hits the big screen. The Shaad Ali directed film starring Ranveer Singh, Ali Zafar, Govinda and Parineeti Chopra is, we hear, an entertaining thriller about guns and romance. The film sees Parineeti in a brand new avatar and she can't wait for you to see it!
Once upon a time in North India, two killers – Dev (Ranveer Singh) and Tutu (Ali Zafar), roamed free. Abandoned when young and vulnerable, Bhaiyaji (Govinda) gave them shelter and… nurtured them to kill! All is normal in their lives until destiny throws free-spirited Disha (Parineeti Chopra) into the mix. What follows is a game of defiance, deception and love.
We caught up with Parineeti Chopra for a very quick and enthusiastic chat about the film! Check out what she had to say about all things Kill Dil in 5 minutes!
What was it about this film that made you want to take part?
I was really looking for something new. I was really looking for something to kind of reinvent what I've been doing in previous films. Kill Dil came at the right time and offered me the opportunity to kind of change my styling, change my body language, change my external demeanor for a character and I really wanted to do that. I am very happy that it turned out the way I wanted it to. You will see a very new me. I mean that's what I think. I just hope you all also like it.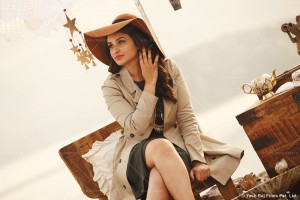 Tell us a little bit about your character and how you found this new, sort of, you in this character.
Disha is basically a very wealthy, rich, well to do girl from Delhi, who really has everything she wants in life. She is very posh and very elegant. It is about how she meets this absolute guy from the street and how she falls in love with him and how he falls in love with her and what happens in their lives there on is one of the aspects of the film.
Was it fun to play her?
Oh for sure without an iota of doubt. I signed this film because I knew I would get something new to do and I really loved playing Disha.
Talk about working with director Shaad Ali.
Shaad Ali was one of the directors who has been on my bucket list, you know 'Directors to work with before you die' kind of thing. I am so glad that early on in my career he offered me his film and that he was also on the same track as me as to do something new with me. He's just one of those protective guys, he loves his crew, he loves his actors, he just loves working with people, he takes so much care of them. Working with him was such a pleasure because everyday we would look forward to just meeting and then just partying with him, chilling with him and singing songs with him, but also working with him. It was lovely.
It seems from seeing the behind the scenes videos that all of you in the cast and crew really got along…
Yes! Kill Dil by far has been one of the best movie experiences of my life. I've never ever been on a set which was so much fun, literally so much fun! We would be laughing constantly, we would be partying all the time, we'll be singing songs, we'll be ordering food and eating together. The actors were getting along, the crew was getting along. We just love each other so much that it was just amazing. It has never been like that on any other movie sets.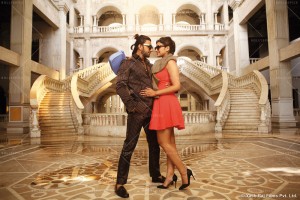 Romancing Ranveer on screen is…
Lovely! It was my third movie experience with him. On Band Baaja Baaraat I was working behind the scenes, Ladies vs Ricky Bahl was kind of our first film and this is the 3rd time we've been working on a film together. I just absolutely love him. I am so proud of where he's reached today. He's become such a successful actor, he's grown so much but he's still the same person. Working with him was a lovely experience.
How was it to work with and then also dance with the great Govinda?
With Govinda it was a surreal experience working with him. I am so glad as an actor that I have got to spend a part of my life with him, just listening to his stories, the person that he is. His experiences of working in the '90s, it's so amazing. He's an amazing human being and I look forward to working with him again. Really!
A message for fans?
Thank you to everybody! Thank you for watching my films, thank you for liking my work and please continue to do so because your appreciation is the fuel we run on. So thank you very much and go watch Kill Dil.
Sadly with that she was off to more promotions. Though short we want to thank her for giving such great answers and look forward to talking with her again!