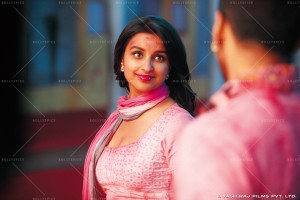 Parineeti Chopra will be seen driving an original Impala model from the year 1964 in Yash Raj Films' next, Daawat-e-Ishq. To get used to the vehicle, the actress had to practice behind the wheel for a couple of hours before shooting for the scene.
The original Impala has mechanical settings that render the car extremely heavy, unlike the usual power steering cars. This made it tricky for Parineeti to drive the car effortlessly and the entire sequence proved a heavy-duty challenge for the actress, requiring her to put in a lot of muscle while making it look natural.
The actress loves driving cars but she admits the Impala was a tough one, despite previously having handled a jeep in Ishaqzaade. In addition to mastering the Impala, the film required numerous other exciting challenges for Parineeti, not least of all learning fluent Urdu.