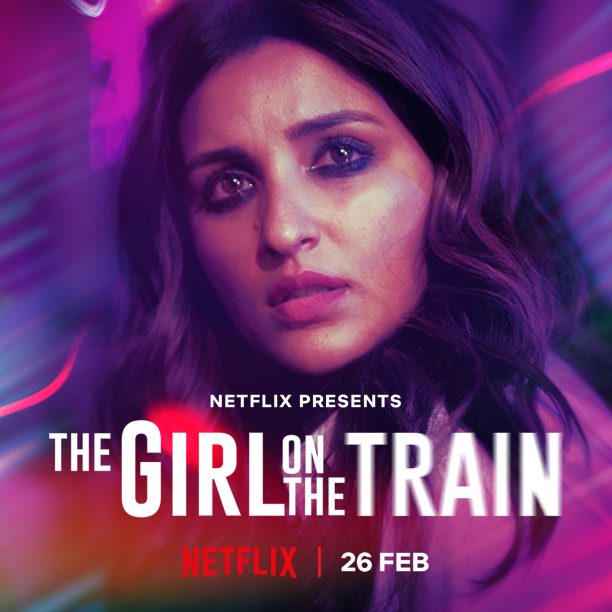 We have a look into the world of The Girl on the Train starring Parineeti Chopra with the breath stealing and intriguing official trailer!
A night she cannot remember, a crime she cannot forget, comes to life with Netflix's upcoming murder mystery The Girl On The Train, will have you holding your breath as the emotional story unravels. A bright city, a dull morning and a curious girl on the train. When a voyeuristic divorcee fixates on the lives of a perfect couple from afar, she soon gets embroiled in a murder mystery that unfolds revealing truths about her own life. Get on board a thrilling experience.
Parineeti wrote on a Instagram about playing this character, "Something I've never done before. And the most difficult character I have ever played in my life. This is a film that has for the first time, stayed with me after I finished it. A character that will love inside me permanently. Life-changing is an understatement."
From what we see in the trailer Parineeti really has gone deep into the character and has given a stunning performance. We cannot wait to see how this plays out!
Check it out
Director Ribhu Dasgupta said, "I always wanted to explore this genre and loved this unique story. There is plenty to relate to both in terms of the emotions and mysteries that I was able to delve into in this thriller – rejection, loneliness, voyeurism, daily commutes on which we see and don't see things. Hope the audience will be as excited watching The Girl On The Train as I was making it."
Also featuring Aditi Rao Hydari, Kirti Kulhari and Avinash Tiwary you can catch Ribhu Dasgupta's The Girl On The Train on 26th February, only on Netflix.
The journey has begun and there's no turning back. Are you in?
We are!