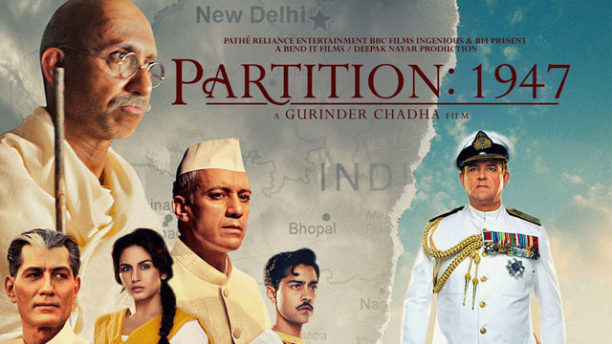 On Friday, there was a special screening of Partition: 1947 that was held in Delhi. While director Gurinder Chadha flew all the way from the UK, lead actress Huma Qureshi too came to the capital for the special occasion. Though the film has already made an impression overseas where it has already been released earlier this year, it was a nervous moment for both Gurinder and Huma since in India it is arriving only now. Hence, this special screening that was conducted exactly a week before release held a lot of importance for all involved with the film.
If reports from the screening are any indication, team Partition: 1947 can pretty much relax since the response turned out to be overwhelming.
"This was for the first time when even Gurinder watched the film in Hindi. Partition: 1947 is originally in English and known as Viceroy's House. This is how it has been released internationally. Hence, it was a new experience altogether for the filmmaker too to watch the film as Partition: 1947," informs our source.
Since the film brings to fore the ugly chapter of India and Pakistan partition from 70 years back, there has been curiosity around how Gurinder has narrated this tale.
"Audiences at large were amazed since the film unveils a lot of incidents that have either been buried in the history books or folded up as secret documents that were never made public," the source continues, "This has been the biggest win for the film since it aims to rewrite history in its own cinematic way. Audience loved this aspect of the film in particular and applauded Gurinder and Huma for the brave step taken."
While one pretty much expects a few more special screenings for the film en route its release, all eyes are on how Partition: 1947 is received by audience at large once it releases in India on the coming Friday.