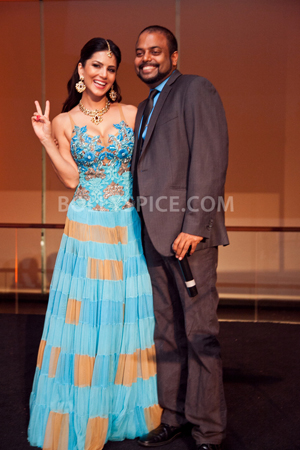 Writer/director Prashant Bhargava and producer Jaideep Punjabi were the recipients of the rising star film awards for Best director and Best picture for the feature film Patang (The Kite). The awards ceremony was held in New York City on October 23rd, 2012. The jury consisted of Indian Film Critic Rajeev Masand; India Abroad Editor Arthur Pais, Singer/Songwriter And Goldspot Frontman Siddhartha Khosla; American Actress And Musician Janina Gavankar And American Actor Maulik Pancholy.
Patang is one of the most critically celebrated indian films of the year. Patang had its world premiere at the Berlin Film Festival and its north american premiere in competition at the Tribeca Film Festival. The film has gone on to play at 30 film festivals worldwide and won numerous accolades including best feature narrative at the Hawaii International Film Festival, best world narrative at the Indy Film Festival, special jury award and the best feature narrative at the DC APA Film Festival and the special jury award at the Osian's Film Festival (New Delhi).
Roger ebert gave Patang 4 stars in the Chicago Sun Times and wrote "the storytelling is effortlessly made part of the hypnotically beautiful visuals, and woven into a kaleidoscope of colors, faces, music and a little romance. Bhargava is masterful!"
The New York Times gave patang a critics pick writing – "Prashant Bhargava's first feature, has a lovely, unforced quality… Themes appear: about wealth in the new india, family responsibility, old ways versus modern ones. They seem fresh here. So does Patang."
The Los Angeles times wrote, "Uplifting… Colorfully vivid – reminiscent of Wong Kai Wai"
ABOUT PATANG (THE KITE)
A poetic journey to the old city of Ahmedabad, Patang (The Kite) weaves together the stories of six people transformed by the energy of India's largest kite festival. Every year a million kites fill the skies above Ahmedabad–dueling, soaring, tumbling and flying high. When a successful Delhi businessman takes his daughter on a surprise trip back to his childhood home for the festival, an entire family has to confront its own fractured past and fragile dreams. Music and fireworks, food and laughter, a kaleidoscope of color and light, the magic of the kite flying high – a traditional recipe of healing and renewal. With naturalistic performances from actors and non–actors alike, bold, lyrical editing, vibrant cinematography and a kinetic score, Patang (The Kite) delights the senses and nourishes the spirit.
Seven years in the making, the cast features award winning actress Seema Biswas (Water, Bandit Queen), Nawazuddin Siddiqui (Gangs Of Wasseypur, Peepli Live, Dev D) and Sugandha Garg (Tere Bin Laden, My Name is Khan, Janne Tu Ya Janne Na). The film introduces Mukund Shukla, Aakash Maherya and Hamid Shaikh alongside 30 non-actors that we discovered in the old city of Ahmedabad.
The crew includes national award winning cinematographer Shanker Raman (Harud, Peepli Live, Frozen), costume designer Sujata Sharma (Gandhi My Father, Monsoon Wedding), consulting editor Joe Klotz (Rabbit Hole, Precious, Junebug), sound supervisor Tom Efinger (Goodbye Solo, Sugar, Half Nelson), composer Mario Grigorov (Precious, Taxi to the Dark Side) and original songs by acclaimed classical Hindustani vocalist Shubha Mudgal.
Produced by Jaideep Punjabi. Executive Produced by Vijay Bhargava and Jaideep Punjabi. Written, Directed and Edited by Prashant Bhargava.
Additional information about Patang (The Kite) is available at www.patang.tv.
ABOUT THE DIRECTOR
"Prashant is a unique talent – visionary and soulful," Anthony Bregman, Producer of Ice Storm and the Eternal Sunshine of the Spotless Mind.
Hailed as a "masterful" filmmaker with "hypnotically beautiful visuals", "naturalistic storytelling" and a "colorfully vivid" poetic style, Prashant Bhargava stands at the leading edge of independent Indian cinema. Patang (The Kite) is his feature length debut. Born and raised in Chicago, Bhargava started out as a graffiti artist. He went on to study computer science at Cornell University and theatrical directing at The Actors Studio MFA program.
Bhargava's filmmaking builds from his pioneering work as a commercial director and motion designer. Bhargava spearheaded the campaigns for HBO's The Wire, Def Poetry Jam, Rome, and OZ. His other clients include Accenture, NBC, Woolrich, PBS, Blue Cross Blue Shield, Volvo, and OMango. His short film, SANGAM, premiered at the Sundance Film Festival, and was distributed by Film Movement and broadcast by Arte/ZDF, the Sundance Channel, MUBI, and PBS. Bhargava is currently collaborating with Grammy nominated musician Vijay Iyer on a film/orchestral work entitled Radhe Radhe. Bhargava's next feature film, in development, is set on the south side of Chicago, and is titled The Highlands.