Payal Singhal's ready-to-wear Spring collection is based on the "Char Bagh" concept. Char Bagh, which means "four gardens", is a Persian-style, quadrilateral garden layout that is divided by walkways or flowing water into four small parts. The collection is simply stunning.
Here are a few of our favourite pieces: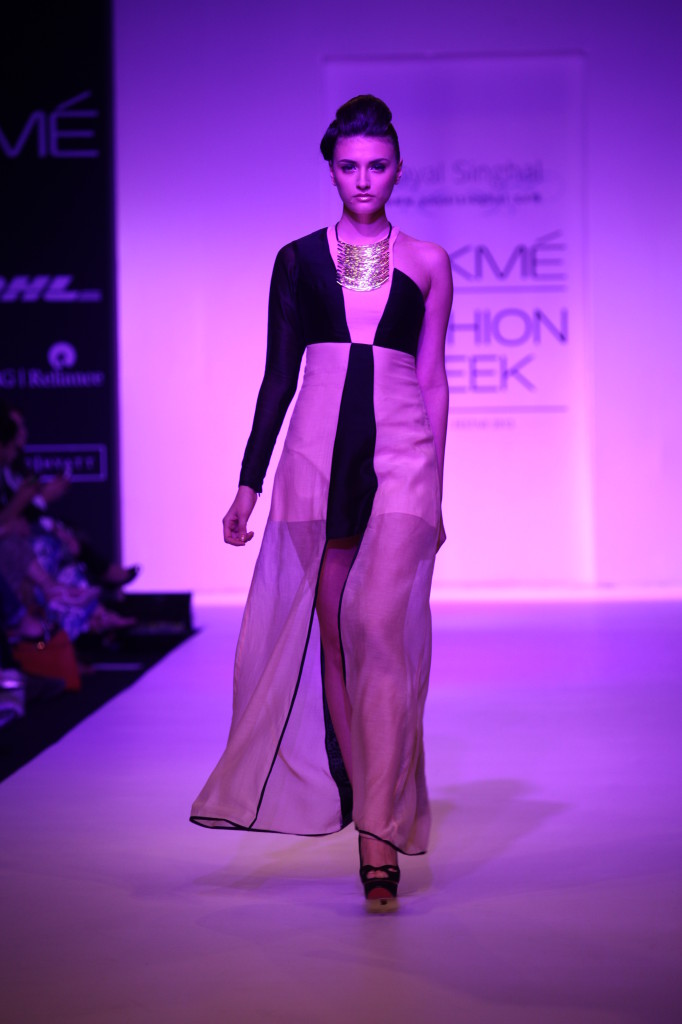 This Afsan Gown made with blush pink and black silk mul is earthy and elegant, perfect for that special occasion.
The Farheen tunic and pants are our favourite look. The triangle print long-sleeved crop works fabulously with the Char Bagh signature printed pants.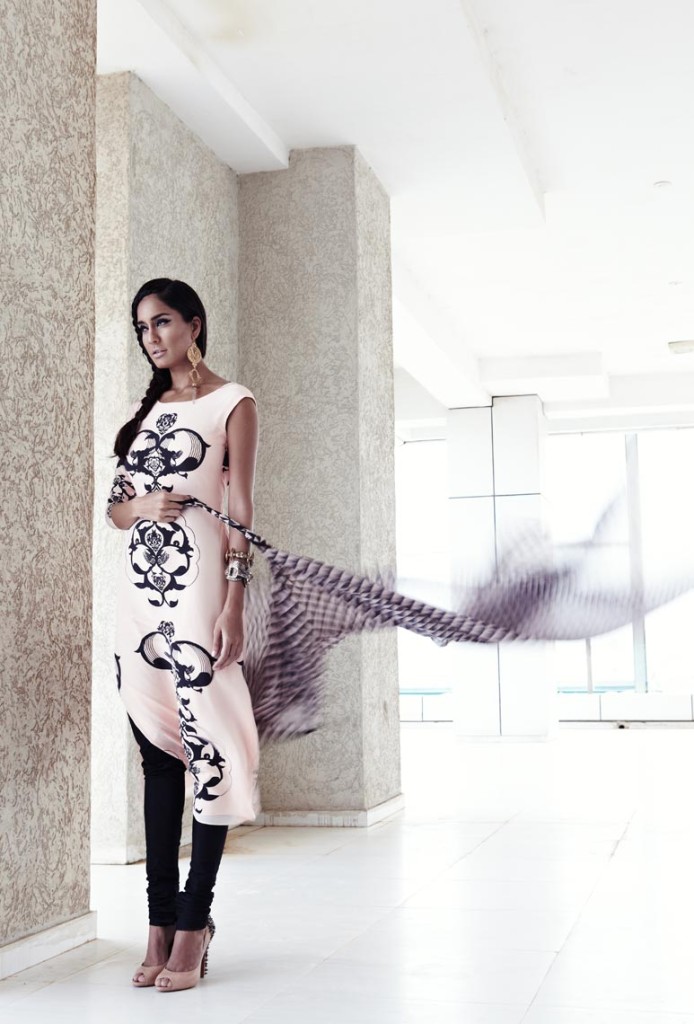 The Sanaa Tunic has an edge to it with the one sleeve and cut-out back. If you can add the triangle print scarf like the model has done, you've got yourself a chic contemporary ethnic look.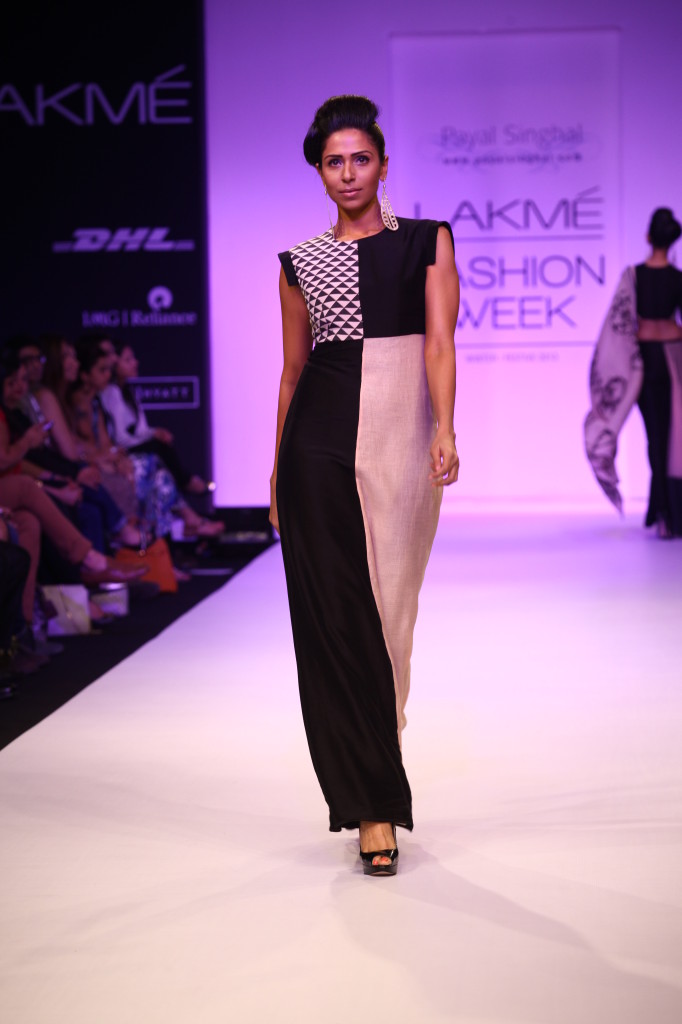 The use of block blush and black works again in this Sarmeen gown and we love the sleeves!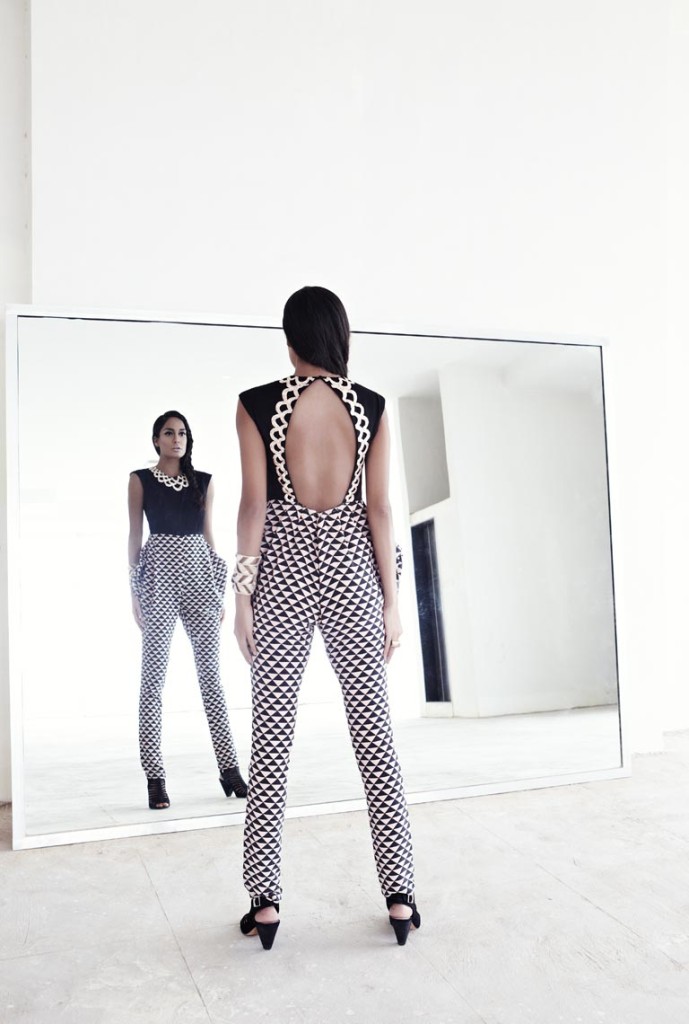 This blush and black printed jumpsuit (Zoya jumpsuit) with gold embroidery is priced at $475. We love the neck and back detailing. Pair it with some high heels for a killer look.
Check out www.payalsinghal.com for more information and to purchase any of these lush pieces.