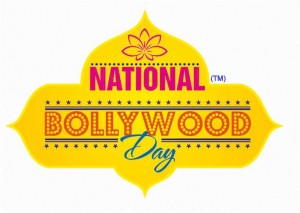 It's almost (unofficial) National Bollywood Day!
A petition is circulating on change.org to ask Mayor Bob Buckhorn of Tampa, which this year hosted the IIFA Awards, to officially name Oct. 11 as National Bollywood Day. The petition's short-term goal is 200 signatures, and the long-term goal is 1,000.
Sanskriti Inamdar, creative director at Ishanya Dance & Fitness Bollywood dance studio in North Carolina, started the petition because, "many Americans are unaware about Bollywood and its role in the United States. How wonderful would it be if we could take this step to put Bollywood on the map!"
The petition also says, "Bollywood, which is a widely used name for the Indian Film Industry, churns the highest number of movies in a year as compared to any other movie industry. Bollywood has entertained masses across the world with its movies, music, and dance. United States has witnessed the increasing economic impact of Bollywood in the past few years. … Big Production houses like DreamWorks, Walt Disney, Warner Bros, etc., are investing in Bollywood movies that are made in the US and in India; plethora of bollywood dance schools generating revenues in their states; Bollywood related events that bring in revenues through tourism ex. recently hosted IIFA awards in Tampa Bay, Florida, etc."
They are also approaching members of the US Congress about the resolution, "This is going to be a long campaign, which is good because the goal is to raise awareness for people who don't really know about Bollywood, not just for people who do," Inamdar said.
The petition started in August but has just begun to pick up steam in the last two weeks as partners including entertainment company Cineyug, TV Asia, Pearl Enterprises and UrbanAsian.com have jumped on board. They now have a logo, which they plan to print on T-shirts for fans and Bollywood stars.
Why present the petition to Mayor Buckhorn? Bollywood has a new-found fan in him, as he participated in the IIFA Awards show in April and also danced on stage with Anil Kapoor and Sonakshi Sinha to kick off the IIFA Weekend.
He even joked then that the IIFA was better than Tampa hosting the Republican National Convention.
"When we hosted that Republican National Convention, if you had asked me what would be more fun: to hang out with Mitt Romney or Chris Christie — or Priyanka? I'm just saying," he said.
You can sign the petition here: https://www.change.org/p/mayor-bob-buckhorn-register-october-11-as-national-bollywood-day
Watch this space for more!
Logo credit: National Bollywood Day