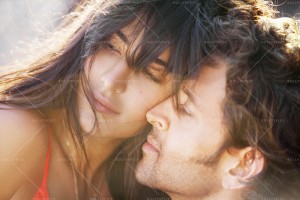 Bollywood star Katrina Kaif has reacted to the unfavorable reviews which her latest film Bang Bang, has received from the critics as well as from sections of the audience. Starring opposite superstar Hrithik Roshan, the film has managed to score huge at the box office; despite not getting the best reception.
Reacting to the issue, the 31 year old actress had the following to say in a statement to the Indian press, "My philosophy in life is live and let live. If you like my films, please come and watch them, and if you don't like it, please don't watch it. No-one is forcing you to come and watch it."
Katrina also mentioned that she is keen to do a dance-themed movie, which is no surprise considering that she is famous for her acclaimed dance numbers. "I am extremely passionate about dance, so if that came together with a great script, and if there's a good script like 'Step Up,' I would like to do it."
Bang Bang is in cinemas now!