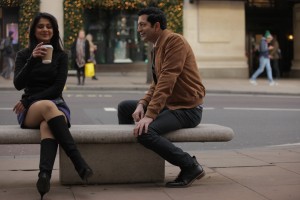 The year 2015 seems to be a great one for Bollywood with a long list of big films hitting the big screens. Amidst the buzz around these big films, director-turned-actor, Kunal Kohli is all set to make his Bollywood debut in his own production, 'Phir Se'.
Being a moderately low-budget romantic film which talks about giving love a second chance, 'Phir Se' is a story of how two broken hearts meet and fall in love. Talking about the film, Kunal Kohli said, "Even though we have shot across picturesque locations in London, we have managed to stick to a tight budget throughout the shooting. Despite this, we have managed to produce a film of really good quality and visually the movie is at par with big budget films being produced today. If I were to have made the movie with any other big star, the movie would visually stay the same, we have ensured that."
'Phir Se' is directed by Ajay Bhuyan and Kunal Kohli, produced by Shiv Kumar and presented by Bombay Film Company Ltd. The film is scheduled to hit the theatres in the end of May, 2015. It stars Kunal Kohli, Jennifer Winget, Rajit Kapoor, Dalip Tahil, Kanwaljeet Singh among others.