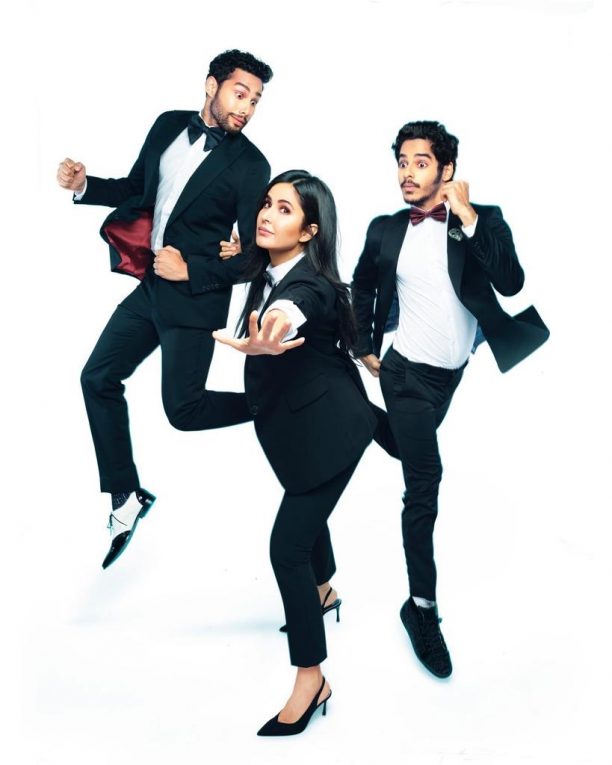 When the intriguing cast of Katrina Kaif, Ishaan & Siddhant Chaturvedi for Phone Bhoot was announced last year fans were really excited. Since then, it has been a film that everyone has had their eye on to know more about, especially since the horror genre is popular, whether it is of the paranormal, the dramatic, the straight-up jump scare, and even the horror-comedy flick. Now scary film fans have Phone Bhoot to look forward to to get their scare on.
Yesterday, Katrina Kaif gave a little hint with a special video that sees a car crash into a ghostly figure dressed in white. It teases the film's hilariously scary vibes before revealing the animated ghost logo.
So what can we reveal? Only a release date for the horror-comedy. Sprinkled with equal doses of spook and laughter, Excel Entertainment's Phone Bhoot, directed by Gurmmet Singh, is set to release on October 7th.
We will have to wait and watch to find out more, but get ready to see what is in store when all the laughs, the scares, and everything that Phone Bhoot is going to offer hits the big screen!
Check out the poster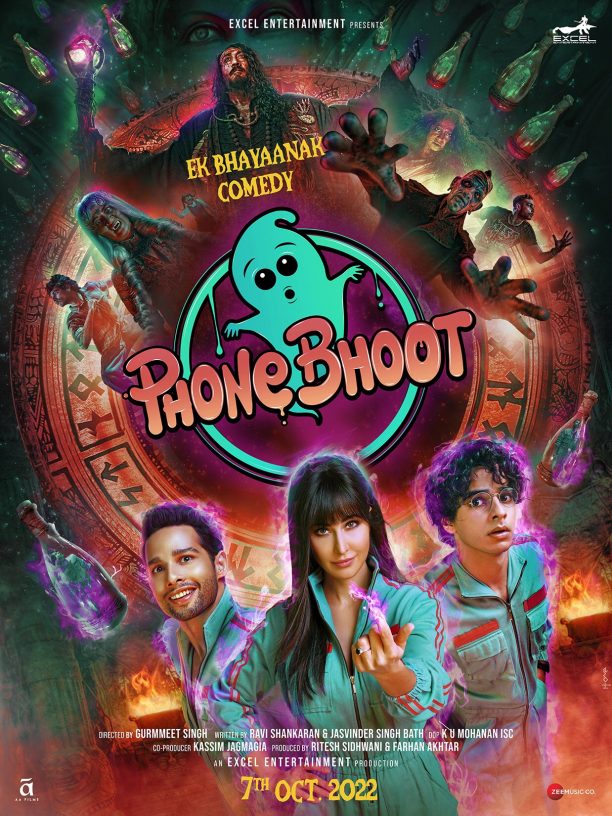 Call us intrigued! Stay tuned for more!