Whilst cool hunters claim that the beard is on its way out, for some the beard is more than just a fashion statement. The Singh Project, a striking new photo exhibition featuring 35 highly original images, showcases the beauty and diversity of the two most ubiquitous symbols of Sikhism: the beard and turban. Long and wispy, short and trimmed, stylised or subdued, plain or decorated, colourful or muted, each beard and turban are as different and unique as each of their owners.
Brimming with sartorial wit, the exhibition, which takes place at the Framers Gallery W1 from the 3–15 November 2014, features Sikh men of all ages and from all walks of life.  From doctors to boxers, temple volunteers to magicians and I.T professionals to fashion stylists, the subjects all carry the name Singh (Sanskrit for lion), which is given to all baptised male Sikhs. The Singh Project showcases brilliantly symbolic images of where fashion meets faith and style in modern multicultural Britain.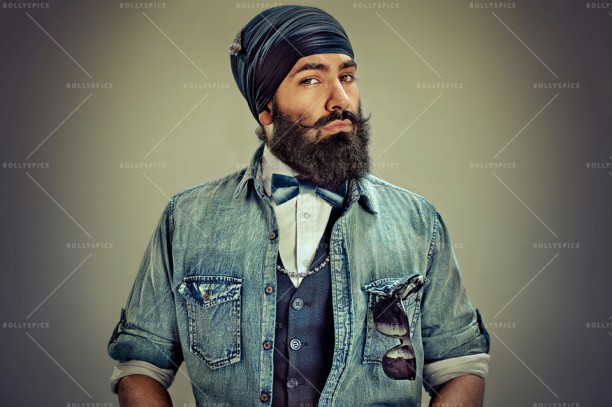 The Singh Project has already garnered much international attention and acclaim, raising over £10,000 of funding through the crowd sourcing website Kickstarter.
The striking image of student Ishtmeet Singh Phull took third place in the Prix de la Photographie Paris competition in 2013 for its originality and composition.
The Singh Project is the brainchild of photographers Amit and Naroop. Over the last eight years, the duo have built a large and diverse portfolio of work, capturing portraits of musicians and celebrities such as 50 cent and Ricky Gervais, along with shooting advertising campaigns for the likes of MTV, Sunsilk and Huawei. But their real passion comes in mentoring budding photographers through charities such as Teenage Cancer Trust and The Royal Albert Hall mentoring scheme, where they were invited to host a Master Class for aspiring young photographers.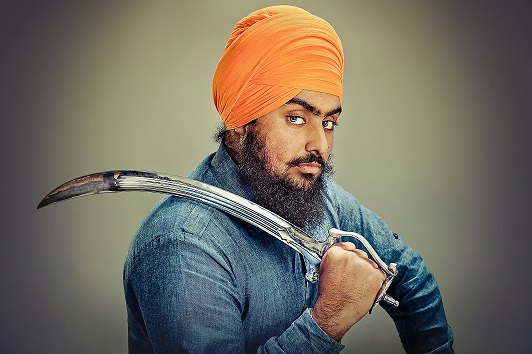 For their most personal project to date, Amit and Naroop decided to draw on their Sikh roots, switching out their normal roster of high profile celebrities and multinational corporations for local volunteers in their community.
Shot in Amit and Naroop's instantly recognisable, high impact style, the collection boasts a sleek and stylish quality.  The subjects include; creative director and stylist Chaz Singh Fliy. With a confident, quizzical look in his eyes, he poses for the camera, moustache perfectly twizzled, his navy turban blending seamlessly with the blue hues of his ensemble.
Yet the rawness and humanity of The Singh Project's portraits are never overshadowed by the visual intensity of Amit and Naroop's style. Each image draws out something special from the subject. Eyes downcast, hands gently clasped together, the universal vunerabilty and nervousness of adolscence are captured beautifully in Amit and Naroop's simple portrait of teenager Rajan Singh Hujan.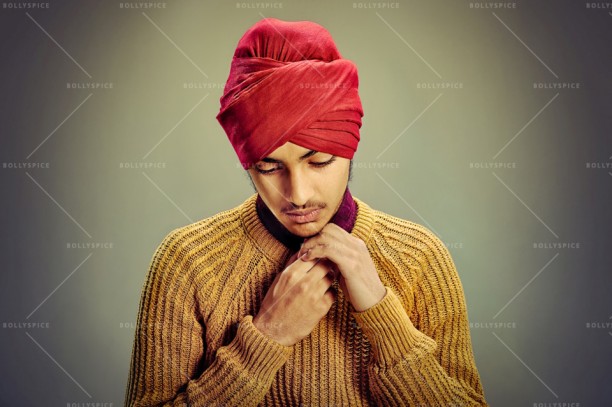 Talking of their inspiration for The Singh Project Amit and Naroop commented: "many religions determine the way their followers look, but none have such a dramatic and definite 'look' as Sikhism. And yet, with 30 million Sikhs in the World, there are almost as many ways to wear the turban and beard as there are Sikhs… We wanted to capture the essence of modern 'Sikhness' and to pay tribute to the beauty and variety of British Sikh men."
The end result is a stunning collection of stylish, high impact photos, which explore the image of the modern Sikh man.
The Singh Project exhibition can be seen at:
The Framers Gallery, 36 Windmill Street, London, W1T 2JT
Date: November 3rd – 15th November.
Time: 10am – 5.30pm.
The event is free.
To find out more about The Singh Project and its creators visit: www.singhproject.com
www.amitandnaroop.com
Facebook: facebook.com/amitandnarooplondon
Twitter: @AmitandNaroop