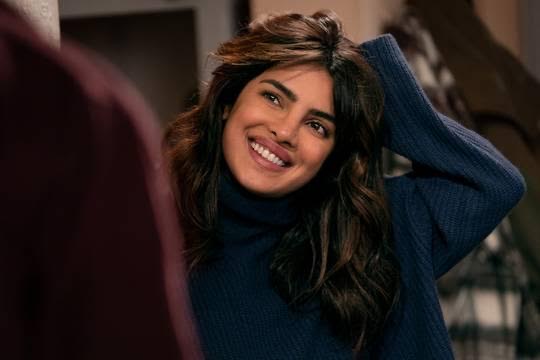 Priyanka Chopra Jonas' new film Love Again is all set to hit the big screen on May 5th. The romantic comedy that also stars Sam Heughan is the story of a series of text messages that may lead to love IRL.
What if a random text message led to the love of your life? In this romantic comedy, dealing with the loss of her fiancé, Mira Ray sends a series of romantic texts to his old cell phone number…not realizing the number was reassigned to Rob Burns' new work phone. A journalist, Rob is captivated by the honesty in the beautifully confessional texts. So when he's assigned to write a profile of megastar Celine Dion (playing herself in her first film role), he enlists her help figuring out how to meet Mira in person…and win her heart.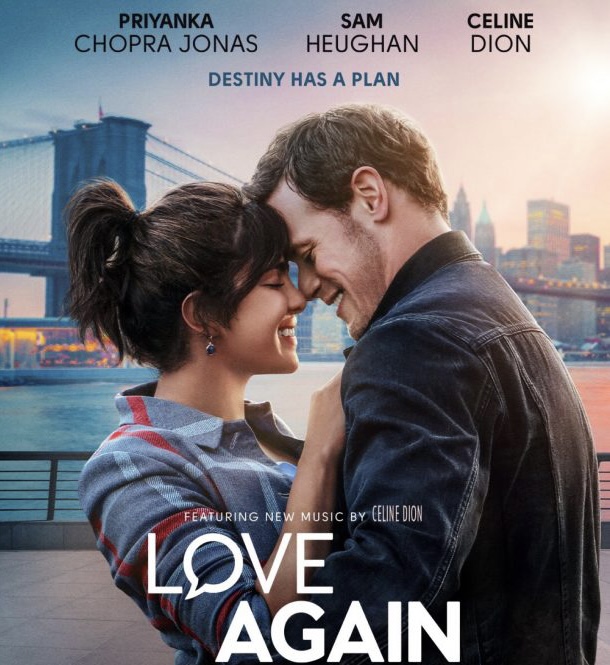 We have a brand new trailer and a cool short video to get you ready for the release.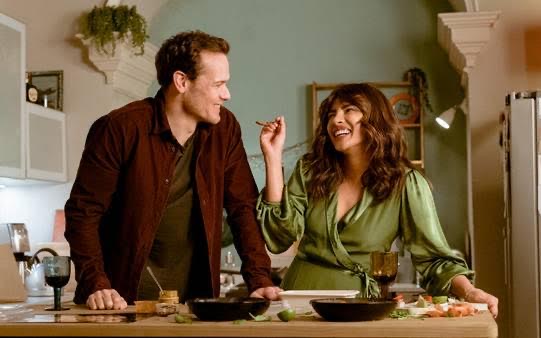 Plus, check out Cheesiest Pickup Lines with Priyanka and Sam: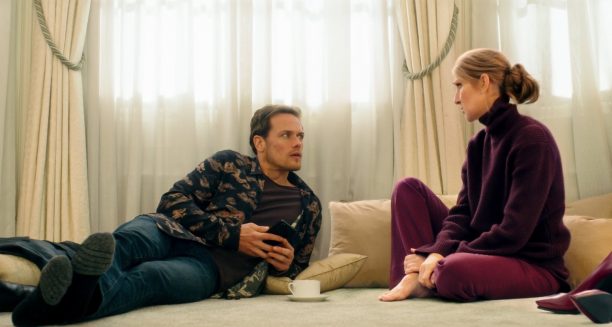 The film also features Celine Dion in a pivotal role, plus new music from the songstress that is not to be missed!
Like this gorgeous track!!

Directed by Jim Strouse, the much anticipated Love Again, produced by Sony Pictures, opens only in theaters on May 5, and tickets are now available.
We know we can't wait to see the film!