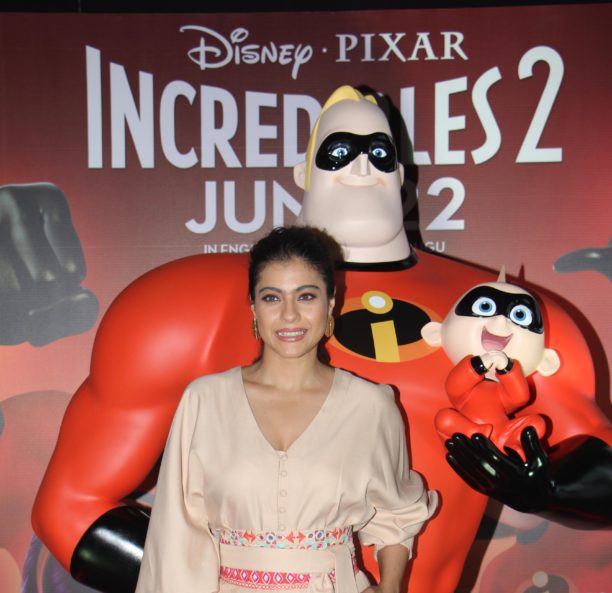 Supermom super actress and now superheroine Kajol launched an amazing trailer and video for the Hindi dubbed version of Incredibles 2, for which she has voiced the character of Elastigirl.
The actress had a great chat with Bikram Duggal, Head of Studios Disney India and was seen laughing, talking about movies, life, kids, Ajay Devgn and lots more!
Duggal revealed, "The first name that came to mind was Kajol. We only had a plan A and that was Kajol."
Talking about the experience voicing the character she said, "It was a little strange and weird to dub for Elastigirl because it was somebody else's voice and body. But the process was so exciting at the same time. Without doing all the physical activity, I am getting the credit for it. Elastigirl can stretch herself, but I can stretch my voice around Elastigirl."
Incredibles 2 releases on 22nd June
Check out these pics from the launch!