Only out for a couple of days the Humpty Sharma Ki Dulhania trailer has alread hit over 1 million views on YouTube! Turning up an Indian masala feature, Humpty Sharma Ki Dulhania portrays the lead actors, Varun Dhawan and Alia Bhatt, in young and vibrant avatars. Varun plays the titular middle class Delhi guy, Humpty Sharma, and Alia is the small town girl, Kavya Pratap Singh creating a deliciously romantic film, set in north India. Directed by Shashank Khaita, this fun nrom-com Humpty Sharma Ki Dulhania, which is produced by Karan Johar's production banner Dharma Productions is set to hit theaters on 11th July 2014.
Accroding to producer KJo:
"Our film ('Humpty Sharma..) is an ode to 'DDLJ'. One will see glimpses of 'DDLJ' but the love story is different from 'DDLJ'. We have made this film with honesty, integrity (and) with an intention to entertain people."
In case you are not one of the one million plus check out the trailer
A synopsis
When Kavya Pratap Singh, a chirpy, yet feisty girl from Ambala, decides to make a trip to Delhi for her marriage shopping, she meets a young, carefree Delhi lad, Humpty Sharma. Humpty's father is the owner of a campus bookstore, where Humpty and his two best friends, Shonty and Poplu, have grown up together and which remains their hangout spot even now. Kavya is unattainable for Humpty initially, which makes her even more endearing to him. But being a Delhi boy, he is not the one to give up so easily. With some help from his two best friends, he finds out all about her and through an interesting turn of events (including a ploy to save Kavya's friend Gurpreet's marriage), they start growing closer to each other.
The more time they spend with each other, their love hate banter grows, but their chemistry is apparent. They are both different, yet very similar as people. They are young, feisty and carefree, and its the spurge of life which attracts them to each other.
As per plan, once Kavya's trip ends, she heads back to Ambala, knowing very well that her father, the very strict, yet loving Mr. Singh, would never accept her love for Humpty. But even though they both weren't looking for love, love happened. So Humpty, accompanied by his two friends, decides to go get Kavya.
That's the beginning of a journey for him that he wouldn't have imagined undertaking even in the wildest of his dreams. Humpty, against all odds, decides to convince Kavya's family to agree to his alliance with her. How he does this and if he succeeds in his mission forms the rest of the story.
We also have this very cute message from Humpty

A couple of posters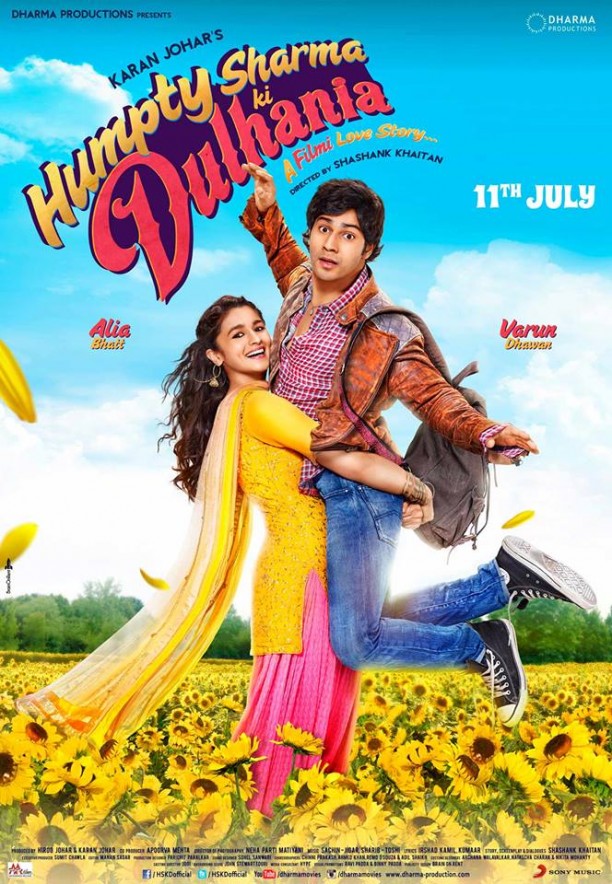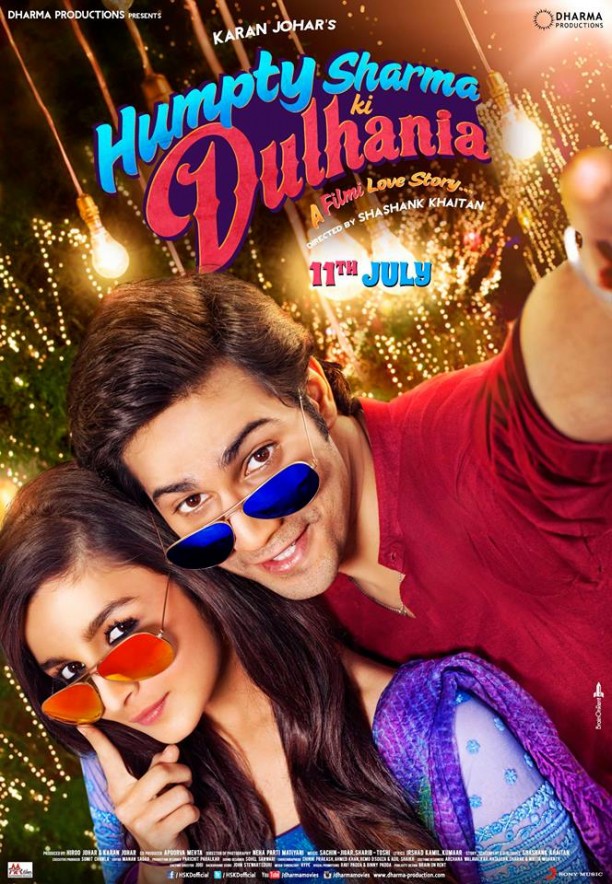 And as a bonus some pics of the trailer launch!