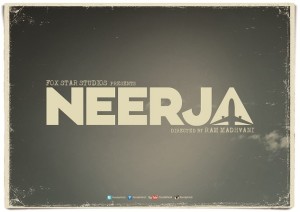 The trailer of the much awaited biopic Neerja has created a stir among the audience. Sonam Kapoor plays Neerja Bhanot who sacrificed her life while protecting the lives of 359 passengers on the hijacked Pan Am flight 73 in 1986. In the wake of the film's release, the daughter of one of the pilots on the plane, Nicole Thomas Fredrick has written an open letter to the makers and expressed her desire to watch the film.
Through the heartfelt letter, she speaks about Neerja, her heroic efforts and the things that conspired that day. The letter reveals, "The film's trailer brings out the intense emotions that were going on at that time. I remember everything that happened in those 48 hours and this stirred up a lot of feelings for me again."
"Pilots were extensively trained to evacuate the aircraft for negotiating power. In 1986, terrorists didn't know how to fly airplanes, so that was a bargaining tool to buy time. She did a lot to save the lives of Americans (specifically) and I will always remember that. I can't wait to see the film. Hopefully, it will release where I live."
She is not the only one; the makers have received numerous letters of gratitude from survivors for sharing their story with the world.
Directed by Ram Madhvani, Neerja revisits the story of courage shown by the 23-year-old Mumbai-based flight attendant who was posthumously awarded the Ashok Chakra for bravery — the youngest recipient to bag the honour.
Neerja is produced by Bling Unplugged and Fox Star Studios, presented by Fox Star Studios, and the movie is slated to release on February 19th, 2016.