The first thing we must say before you click play is: Warning be prepared this is a serious startle and jump filled teaser for the upcoming 3D film Pizza! This is only part of the movie we can't imagine what screams it will bring when it hits the big screen! It certainly did not make us crave pizza!
Starring Akshay Oberoi, this horror film tells the story of Pizza delivery boy Kunal whose mundane life takes a horrifying turn when he is sent to make a delivery at the home of a family with a dark secret. Will Kunal be able to overcome the evil that lurks in the shadows and live to tell his tale? Pizza is a supernatural thriller with a delicious twist. Being served at a cinema near you. Soon.
Even the poster is creepy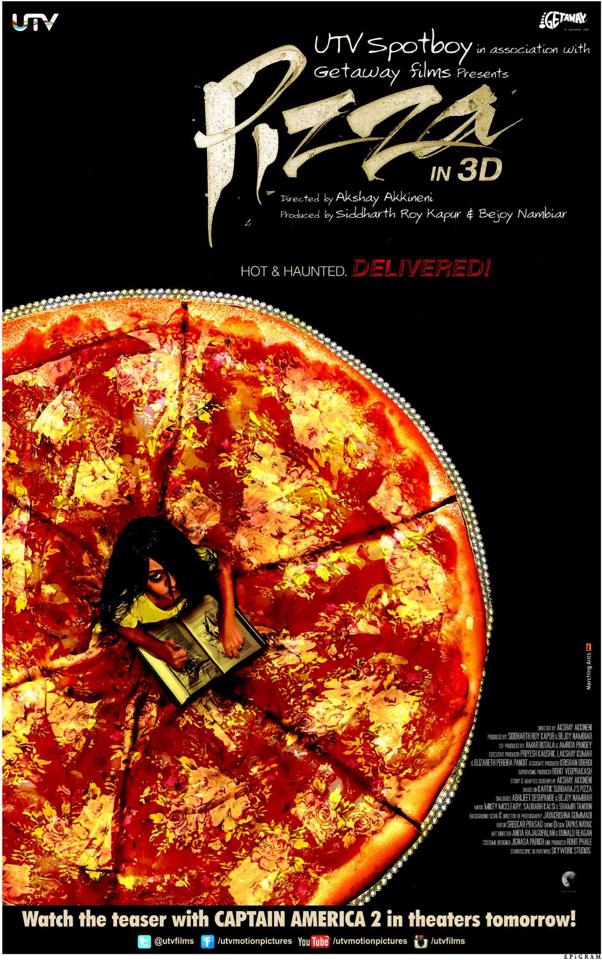 Okay we warned you, now check it out!