Rajkumar Hirani's latest blockbuster taught us a lot. It made us think twice about blind tru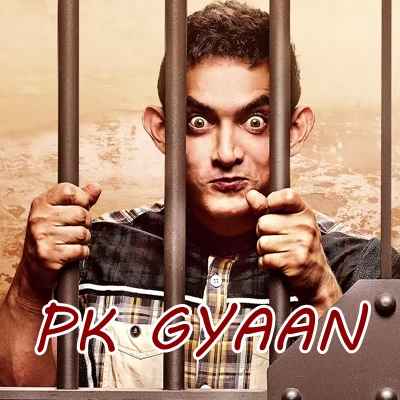 st and blind faith. It made us question aspects of our lives we just took for granted. But these are the messages that everyone walked away with from the cinema halls. Bollyspice instead now brings you 10 lessons from PK that even Hirani didn't plan on teaching!
No matter how much the animal urges compel you, avoid all shenanigans in "dancing cars".
Holding hands can be dangerously exposing when you encounter with your resident alien from outer space.
Always keep your eyes peeled on your begging bowl.
Always keep your spaceship's keys in your pocket.
Think twice before going into a locked jail cell with stranger.
When pinching clothes in India remember that khaki has extra benefits than just covering your body.
Be careful what you choose to pass off as "Shivji's damroo" to your disciples.
You can never NOT have enough batteries.
All Gandhis are not the same.
Even aliens need a travel guide.