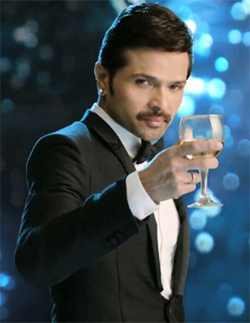 Once a film and its formula become successful, there is always temptation to make a sequel. This is the dilemma facing the makers of the super hit film The Xposé at the moment.
Himesh Reshammiya is keen to make a sequel as he feels the character of Ravi Kumar in the thriller genre has worked well for him. However, National Award winning director Ananth Mahadevan would love to see them create a Rajesh Khanna biopic film. Speaking to Mid-Day, Ananth says: "It's true that we are developing two different scripts. Himesh will be accepted a hundred times more as Khanna.
Although Ravi Kumar has won many people over and taking his story forward is the easiest and safest option I have, I would go with the biopic than The Xposé sequel."
The Xposé gave us super hit music and the film has done extremely well proving to be profitable for the makers even before it had released. We are sure, whatever the makersdecide, their next film will surely be one to watch out for!
The Xposé is running successfully in 275 theaters with 912 shows in its 3rd weekend.
In association with www.himesh-reshammiya.com