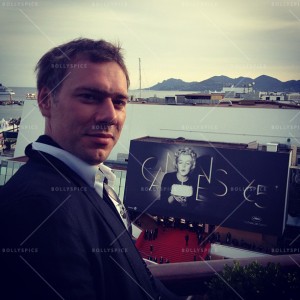 Krzysztof Solek, President, Film Polska Productions (the company that handled the international production of Salman Khans Kick in Poland) talks about the economic viability and the infrastructure, besides tax benefits that the government offers and the technical expertise and an opportunity for making quality films within a reasonable budget.
When asked Krzysztof about the terms and conditions for those who want to shoot in Poland, he says, "No rules or conditions apply here. Except for light technicians who require local permit to handle high voltage. They could work together with Polish crew, without handling the electricity. But, most of the time, we have foreign technicians working with the locales. Poland with its long history of film-making has the best technicians in Europe. Every year, talented directors of photography pass out from the Polish Film School."
He further adds, "Film Polska can help in all types of production and projects. As for advertising, most of the time it is straight forward line production. For films, we take into account the offers coming our way, including those from our partners."
Film Polska was established as a private company by Krzysztof Solek and Maciej Zemojcin.