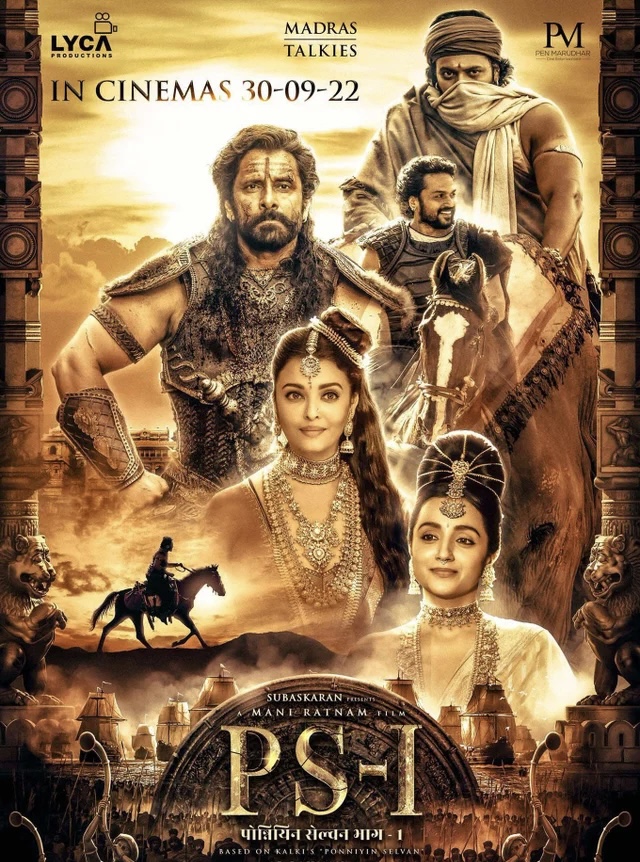 I am always weary of directors' "dream projects". Those that have been in the making for decades having had many false starts. Why? Simply because, all too often, the director has lost perspective with these projects and ends up churning out something full of faults that they ordinarily would have picked up. Notwithstanding, this was a Mani Ratnam film; I cannot deny that a part of me was nervous on behalf of the ace filmmaker. 
 
With Ponniyin Selvan, Mani Ratnam has taken on the herculean task of delivering a film worthy of the literary masterpiece by Kalki Krishnamurthy, one that would satisfy the cult fans of the epic tale, as well as introduce the epic to a much wider audience who have never heard of Kalki's novel Ponniyin Selvan. 
 
Having watched the film without any prior knowledge of the Tamil novel, I would classify it as a period political drama. But at the same time, it is so much more than that. The women are not pawns but the masterminds behind the film's trajectory. The men are not emotionless action heroes but, in fact, overridden by their emotion and passion.  One might assume this is Mani Ratnam's doing, but that is hardly the case.  Kalki etched each character with these distinct features in the 1955 novel. So whilst it is a period drama, it feels incredibly modern.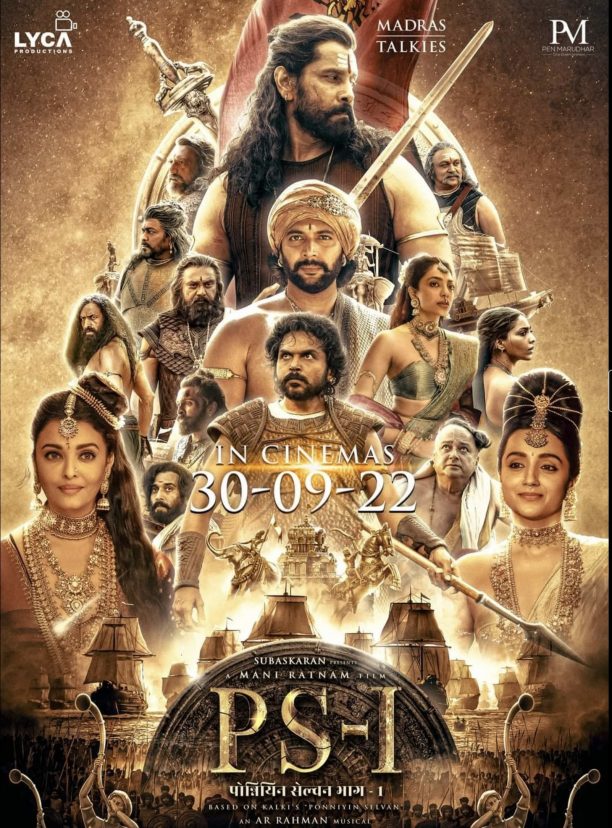 Part 1 of the saga serves purely as an introduction to the characters and their world. It is clear that the agenda of the film was to have you invest in the characters and give you enough of a taste of the drama to come that you return to the cinemas promptly on the release of the PS-2. 
 
The only issue here is that, given the limited time on hand, you wish you had more time with each iconic character.  Just as you became familiar with each character and invested in their journey, the story moves on to the next. The screenplay dips in parts but thankfully, the drama and tension of the second half more than makes up for it. 
 
Needless to say, most walking into the cinema will have Baahubali as a reference point, but Ponniyin Selvan could not be more apart from the SS Rajamouli blockbuster. Mani Ratnam does not embellish with impressive CGI or larger-than-life characters.  If you know the filmmaker, then you won't be surprised that his forte lies in exploring more subtle nuances of the story.  He prefers to highlight his characters' flaws and weaknesses rather than have them as perfect demigods. And given that Kalki had already edged such intriguing multilayered characters, it's a treat to see the master filmmaker make full use of what had been penned. 
 
There is no such thing as a "bad performance" in Ponniyin Selvan. Hardly a surprise. Karthi, as Vanthiyathevan, is the narrator and the character that brings light into what could have otherwise been a dark drama.  Vikram is outstanding as Aditha Karikalan, a man driven mad by heartbreak.  Trisha as Kundavai is a treat, and one really looks forward to seeing her character really shine in the second part. The same goes for Jayam Ravi as "Ponniyin Selvan". One assumes that Ratnam is saving the best for the last as his appearance is rather limited in this instalment.
 
The two Aishwaryas knock it out of the park for me in this first part of the epic. Aishwarya Rai Bachchan as Nandini is one of the reasons you cannot miss the film. You are so intrigued by Nandini's ways that you almost forget to breathe in her scenes! She has been given a delicious role and grasps it with both hands.  It is one of her best performances to date and promises to only get better in the second part.  Aishwarya Laxmi as Poonguzhali is an absolute scene-stealer. She is a quiet storm (pun intended), and one cannot wait to see more of her in the second film.
Mani Ratnam's vision of Kalki's Ponniyin Selvan is brought to life by Ravi Varman's stellar cinematography and Rahman's brilliant music. It's an absolute treat and honor to be alive at a time when we get to witness the magic created by this illustrious team on celluloid. 
 
It is quite easy to gush endlessly about this edge-of-the-seat beautiful drama. Similarly, I could write for days about the fascinatingly layered and flawed characters etched by Kalki or the fact that this story has such intriguing, powerful women despite the fact it was written much before the words "feminism" or "girl-boss" were trending.
So whilst I cannot speak of whether Mani Ratnam succeeded in all the herculean tasks he took on with this film, I can definitely attest to the fact that as a North Indian who watched the Tamil version of the film with subtitles without any prior knowledge of Kalki's Ponniyin Selvan, he has me hooked! Can I fast forward the next eight months, as waiting for part 2 will be rather painful?