Raj and Pablo, the Love Bollywood presenters from the BBC Asian Network, caught up with director Pooja Bhatt to talk about her upcoming adult thriller Jism 2.
Jism 2 marks the debut of Indo-Canadian adult film star Sunny Leone, who will be seen opposite Arunoday Singh and Randeep Hooda. The movie is set to release in theaters on the 3rd of August this year.
We have a sneak peak of the interview that will air on the BBC Asian Network on the weekend of the 3rd August 2012.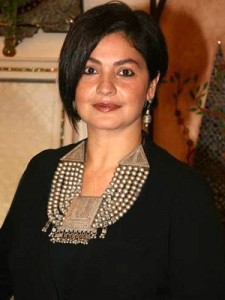 Is it true that you and Sunny had a big showdown on the last schedule of Jism 2?
Well nothing as dramatic as that, but Sunny needed to be pushed on occasion and that's what I'm here for, like I pushed everybody, but no, Sunny is much younger than me, at least ten year,s and you know I wouldn't have a showdown with an actor of mine. I'm there to protect them in every way. I pick on people my own size to have showdowns with mentally and physically.
Are you disappointed that the sensor board has given Jism 2 an 'A' certificate?
Yes, they did in fact and I sent them what I considered a rather mild trailer but they thought it was not right for television, but that's their call. I thought with fighting them and going back and forth with trying to replace a shot and embarrassing them, I thought it was best that we try a different route.
The internet is a huge, huge platform for us today, that's where my core audience is, so I thought why not put it onto the internet where there is no censorship issue, and let me release those songs on TV which doesn't have any adult content. I mean I'm not replacing the shots and killing the story line of my song, so that's what I did! Three of my songs, 'Maula', 'Abhi Abhi' and 'Yeh Kasoor' (30 second version of it) are on TV, and the rest is on the internet and worked beautifully because we had over a million hits after 24 hours of putting the first song up! The response has been phenomenal.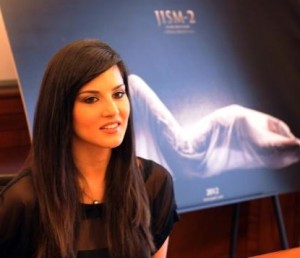 Is it true that you, as Pooja Bhatt will be dubbing for Sunny Leone in the film?
Well I was supposed to dub for her, while she learnt the lines immaculately. She does have a very heavy accent and eventually it's a Hindustani film. You can't have somebody speaking Hindi with an accent, unfortunately, people won't understand it. So it was very clear that we had to get her voice dubbed. So what my father requested, even with the rushes he said, 'Don't let anyone on the outside see it with her accent because it will make the world of a difference to her performance.' The first impression is the best and strongest impression, so I dubbed those scenes initially and my father said 'Why don't you do the whole thing?' I said, 'I don't want to distract from her, a neutral voice would be better as it wouldn't take away from her, and my voice is slightly husky, I'm not sure whether that works for her.' I just felt that it was important that the talking point wasn't about my voice; it should be about her debut. Hence I backed out of that suggestion and got a very lovely girl called Smeeta who suits Sunny to a Tee. She's done a marvelous job.
For your weekend dosage of all things Bollywood related, tune into the Love Bollywood show every Saturday and Sunday morning, 9am -12pm on the BBC Asian Network.