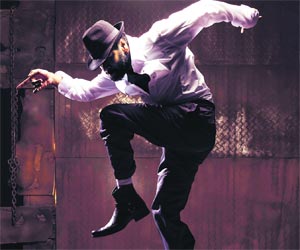 Prabhu Deva is one of the most respected dancers and choreographers in India. He has choreographed around 100 movies like Enthiran (2010), Engeyum Kadhal (2011) and Don: The Chase Begins (2006) and is often referred to as the Michael Jackson of India. Not only that, he directs and acts too! This year alone, the 39-year-old is all set for a series of releases, including the country's first 3D dance film, ABCD (Any Body Can Dance), with other choreographers and a cast of international dance talent. Then there is of course, Akshay Kumar's return to action in Rowdy Rathore, which also stars Sonakshi Sinha and Kalavaadiya Pozhuthugal with Bhumika Chawla.
Check out what the actor and choreographer recently revealed about his upcoming projects!
What should we know about Rowdy Rathore?
A commercial action movie, it is a remake of the Telugu film, Vikramarkudu. Akshay Kumar is the hero and he plays two different roles. As we know, Akshay has been an action hero and the role suits him and Sonakshi is a great dancer.

Why is ABCD a revolutionary film?
It is India's first 3D Hindi dance movie. There is no heroine, though Lauren Gottlieb from So You Think You Can Dance, is also a part of the movie. I play the main lead.
What are the challenges of mak­ing a 3D movie in India?
It takes double the time and the technique is different. There are no paus­es and cuts and objects placed in a room have to be in the right place, even if it is a table or a chair. Every scene has to be approved by a specialist before we proceed to the next scene. If necessary, we will re-shoot the entire scene. For instance, if a small fly enters the scene it looks big on screen!
With the show, Ungalil yaar Prabhudeva dedicated to you completing almost 100 movies, where is dance headed in India?
It is not just about TRP and entertainment; such shows bring talent from small villages. Before there was only one dancer known to people but with practice everyone can make those moves.

After Ranbir Kapoor in Chillar Party, are you open to doing an item number?
I do not understand the concept. When a guy does one song in the mov­ie, it is a special appearance and when the girl does it, it becomes an item number. But I am open to it.
Rowdy Rathore is scheduled to releases on 1st June 2012, while ABCD is in production now!