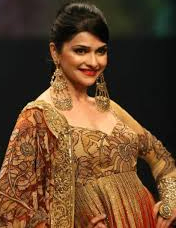 Who will be heating up the ramp at Bollywood Festival Norway this year with her sensuality? It's Prachi Desai, the girl with cute dimples!
For the first time, Bollywood Festival Norway will be organizing a fashion show dedicated to Bollywood. Bollywood's petite actress Prachi Desai will walk the ramp for designer Mani Kohli's Khoobsurat Collection and Adina's designer wear at Bollywood Fashion show at Bollywood Festival Norway 2013.
Prachi will sway with her geek-cum-ethereal appearance at the fashion show.
To celebrate the 100 years of Indian cinema and the evolution of its fashion, Bollywood Festival Norway 2013 will bring that fashion to Norway in the form of "Bollywood Fashion show". This will be the first time; Norway will witness such kind of event in a film festival.
The Event will take place on 10th September 2013 at Lorenskog Hus-Kino.
The festival kicks off 6th September 2013 to 13th September 2013.
For more information log on to <a href = "http://www.bollywoodfest.com">www.bollywoodfest.com</a>