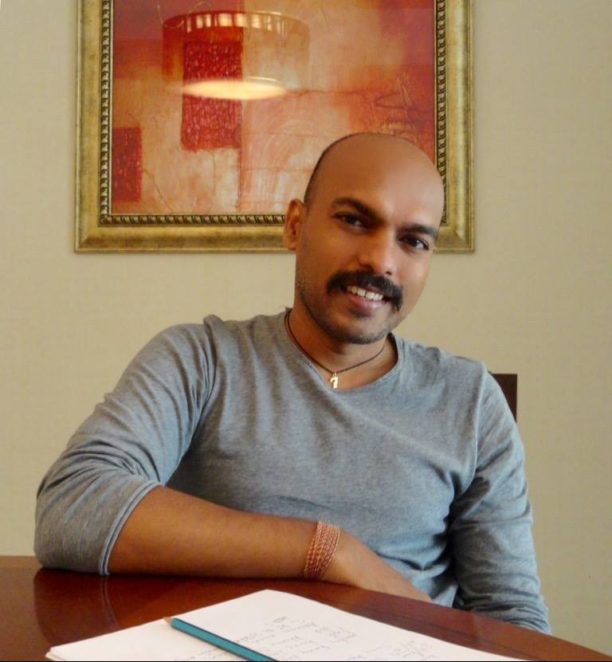 In the films of India, the soundtrack, both words and music, play an integral part that takes you inside the world, the story and the characters. Sometimes the song takes the story forward, sometimes it sets the mood or feeling of a scene, sometimes it gets the dance on, sometimes it hypes up the action, sometimes it gives all the feels and sometimes it is the essence of the love story. That is the case for the newest song 'Pal' from Jalebi. Composed by Javed-Mohsin, the lyrics for the track were written by the great Prashant Ingole. Known for his brilliant lyrics that fit every mode, genre and mood of the song they inhabit, you have heard his wonderful lines in songs like Race 2's 'Party On My Mind', 'Ziddi Dil' and 'Adhure' from Mary Kom, and the epic tracks from Bajirao Mastani: 'Malhari', 'Fitoori', and 'Gajanana'.
Coming to 'Pal', the song has this classic feel and his poetic words perfectly match the soulful music and really put you inside the romance of the track and the film.
First let's have a look and a listen to the beautiful 'Pal'

In this special and fascinating interview, the wonderful Prashant takes us into the world of a lyricist and what it is like to create a track like the romantic 'Pal' for a Hindi film.
Can you tell us about how the song gorgeous 'Pal' from Jalebi came about?
Yes, a brand new song Pal has released and it's making big time noise in the hearts of every listener. In fact, I wrote the first verse (Mukhda) of the song almost two years ago when Javed-Mohsin approached me with this tune. Mohsin is like a younger brother and this song is the reason that connected us.
What inspired you and what did you keep in mind for the gorgeous lyrics of this song?
The MELODY inspired me to write what I have written. When Mohsin made me hear the song it was a weird place and time, in fact. It was around 1 am in the morning while we were recording a song for the film Daddy (Arjun Rampal Starrer). That song was 'Aala Rey Aala Ganesha' for Sajid Wajid. So when Mohsin sang the tune to me and said he would like me to write the song my reaction was I WOULD LOVE to write on this tune.
How do you go about writing a song, what is your process?
I usually get the tune synched into me. I listen to the tune or situation for a long time – for hours. And then I start writing. I love to transport myself into the location or the position of the characters and I love to get into the skin of those characters so that I can get a tailor made song for the film/project.
Can you give our English readers an idea of what the story of the song is?
The story of the song simply says: This moment has stopped in a moment since you gave your hand in mine. You are on my left and I am on your right. I will go wherever you take me. I am the weather you are fresh wind. And so on… The 2nd Verse says… My shadow is your face – It's weird but nowadays that's the case. I am the morning and you are the sunshine. I am the mirror and you are the reflection, it's a beautiful magic my soul mate.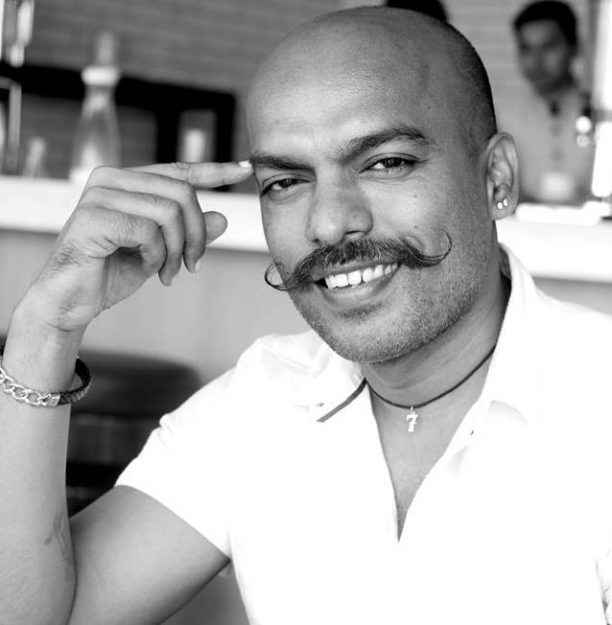 Do lyrics run through your head all the time?
No… It only runs when I have to write; otherwise I am just an ordinary man. Besides, I think I need to make the best use of such a beautiful gift nature has bestowed on me and that's why, if you see, I do few songs/movies. I want to make quality songs and be happy with the legacy I create.
What is your favorite line of the song?
Chaloon main jahaan chaahey tu, Daayein main tere, Baayein tu. (You are on my left and I am on your right, I will go wherever you take me)
What does this song mean to the film?
They are already touting this song as the romantic anthem of the year. And you can imagine how important this song is since they released their campaign with this song. However, Vishesh Films I believe have the best musical sensibility in Bollywood.
How was it to work with music directors Javed and Mohsin?
As I said before they both are like my brothers and that is thanks to this song, which got us, close. Javed and Mohsin are very talented and versatile musicians besides being passionate. They can create a party song and they can make a romantic anthem like this. I love them and I believe they are going to soar high.
How about director Pushpdeep Bhardwaj?
Never met him to be honest so don't know, but from the trailer of the film looks he is a seasoned director. Would love to meet him soon.
What is it like to hear your lyrics come to life especially in the voices of the great Shreya Ghosal and Arijit Singh?
They are magicians… they bring life to any song. I believe if we have a good melody and good lyrics but if we don't have a good voice the song doesn't do well. But if the singer or singers are perfect then the song goes to a different level. That's what has happened with 'Pal'. Shreya and Arijit have created magic. And I believe it's a hand in glove situation.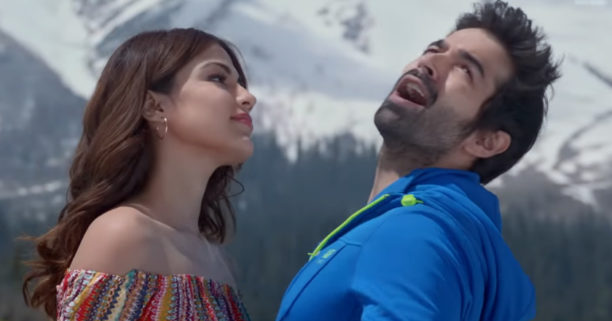 This is such an old-time classic love song, which I absolutely love, what are your thoughts on that?
True that. Very few people make melodies like these nowadays. Very few people want to write lyrics, which are like a screenplay like the olden times. I love to have screenplay in my writing – a story which you can close your eyes and sing and be transported into that situation and feel those character are you… If you hear this song has minimal music but apt music. Everything is so perfect for this song I believe.
Now they brought in another lyricist, which you were not happy about, do you want to touch on that at all?
Yes, they did. I honestly don't know why they did after selecting the song on the merits of the first verse, which sounds so amazing. I was not happy at all when Mohsin told me about this, however, since I said it's like a brotherly bond I wanted to support my brothers. I told Mohsin, instead of having another lyricist on board to write a "part" of it why don't they get the full song written by that other lyricist. Guess the first verse was so glued to the tune that it was difficult to separate. Then they tried both of the lyricists to write the 2nd verse (1st Antra). That verse, which was also written by me was selected. I don't understand why filmmakers do this especially Vishesh films who have such a great sensibility. In fact, they never met me, I guess they didn't even realize I was not a struggler, but had written for Bajirao Mastani, Mary Kom, Race 2 and many more… It hurts, because I do writing for the love of it, I put my heart and soul into writing. I was bankrupt for 4-5 years during my struggle phase but I never gave up this field just because of that mad passion and love for writing. But some people don't understand that.
The song has hit, at the time of conducting this interview over 12 million views on YouTube alone, how does that feel?
Feels Amazing. And this is my first Romantic hit… Half romantic hit rather… (Laughs)
Not only that the song has been universally praised, what has been the best compliment that you have received?
Most of the people are saying one great similar compliment and that is YOU HAVE GIVEN US A BEAUTIFUL 'PAL' to cherish. And this compliment is priceless just as the first two lines say.
What do you love about the song?
I love the soothing melody… that's the base of the song, which has such a beautiful graph.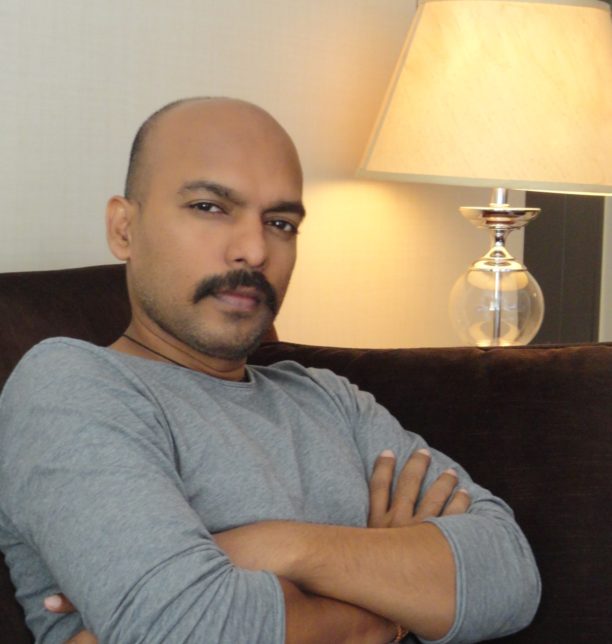 What are your thoughts on the music of Hindi films today? What about the lyrics?
The Indian music industry is drowning. They are not making new and fresh music, which they should. Most of them are busy making remixes, remakes. The real musicians Like Javed and Mohsin, who can create such beautiful tunes, should be given more opportunity and liberty to create some magic. Most of my songs (99%) released have become hit and most of them were taken with my conviction. I respect Bhansali sir for having faith in me in 'Malhari', 'Gajanana' and 'Fitoori', which had no changes at all, and they are cult. Magicians like Bhansali sir end up making great project due to this sensibility and giving liberty to their technicians. There are few like him.
What other projects or songs are you working on?
I have few more power packed project lined up for the next year. I have just finished a music album where I have been the creative Director. In that capacity I have written the lyrics, got Musicians on board, got the tunes fixed, planned the concept for the Album and I am shooting the videos in first week of October. The film projects I can't talk about much due to the NDA… I am sure I am going to get love and acceptance when those songs come out.
It was so fascinating to hear more about this incredible song and how the words and music came together to create the beautiful song that is 'Pal'. Prashant is truly a passionate artist when it comes to his lyrics and I can't wait to get lost into a musical world with the lyrics he writes in the next song he gives us.
Jalebi, directed by Pushpdeep Bhardwaj starring Rhea Chakraborty, debutant Varun Mitra and Digangana Suryavansh hits theaters on October 12th.