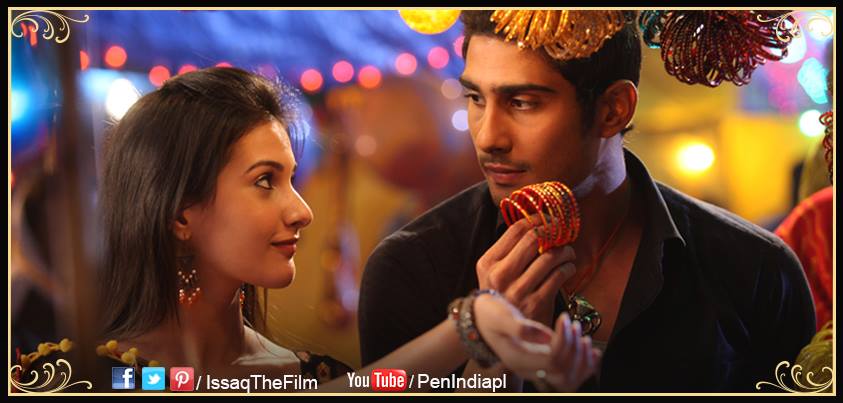 Music is one of the strongest points for any movie's success, and it seems like the makers of Issaq have understood this very well. The production house is leaving no stone unturned in promoting their music album. The movie has found a lot of admirers with its brilliant music compositions.
ISSAQ's music has an intelligent blend of instruments and singer's voices. The movie comprises of eight brilliant tracks of different genres.'Issaq tera' is an out-and-out winner, with singer Mohit Chauhan's magical voice. This soft number is a perfect balance and talks about a simple and sweet love story. It has soulful lyrics, and once you warm up to it, you're left asking for more.
Other tracks like 'Enne Unne', 'Jheeni Re Jheeni', 'Aag Ka Dariya' are also being liked by the listeners. Overall, the Issaq soundtrack scores very well. Leading music portals like Dhingaana.com and Ovi.com have Issaq's music topping their lists. A pinch of Hindustani classical and folk is what makes this album a must-have for any listener, who are loving this perfect combination. Love, revenge, passion and sadness, what else does one require for a complete musical experience! This modern adaptation of Romeo and Juliet is produced by Pen India, and is directed by Manish Tiwary. Starring Prateik and Amyra Dastur, the movie is slated to release on 26th July.