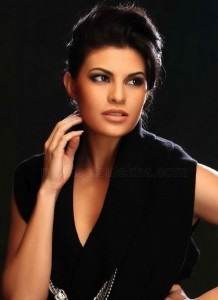 India's leading fashion designer Payal Jain will be making her UK collection debut at an exclusive Fundraiser hosted by Friends of Pratham in aid of Pratham, India's largest education NGO working to improve learning levels amongst underprivileged children, at the Le Meredian on Wednesday 24th April 2013.
The star-studded afternoon will be hosted by TV presenter Tasmin Lucia Khan. Bollywood celebrity Poonam Dhillon will be joining other A-list names including British comedian Sanjeev Bhaskar pledging their support at the event. Bollywood beauty Jacqueline Fernandez will help raise funds through an exclusive money-can't-buy auction alongside entertainment by TV Stars 'The Pulse Collective' from Sky 1's 'Got To Dance.
Guests will also get a chance to take dip into Indian heritage by exploring timeless masterpieces by bespoke jewellery designer Neety Singh and a select art exhibition by S.A fine arts.
Payal will be showcasing her SS 13 'Butterflies In My Heart' collection which takes you through an endless journey filled with beauty, love and light. It is inspired by pristine angels, delicate butterflies, lush flowerbeds, iridescent dragonflies, wings of freedom and limitless horizons. This is an attempt to translate this magnificent journey into the land of butterflies in color, form, texture and dimension.
She has an envious client list that includes the Who's Who of the Indian glitterati like Priyanka Chopra, Deepti Naval, Saina Nehwal, Lakshmi Menon, Sunanda Thuroor, Monikangana Dutta and Esha Gupta. Her reputation extends beyond the subcontinent, with her contemporary opulent creations having been seen on some of the most famous Hollywood trendsetters like Victoria Beckam.
Payal thoroughly believes in giving back to the community that has supported her thus far. Consciously and ethically, she also contributes to the weaver and artisan communities in remote parts of the country that have helped enrich her creations.
She said of her support for Pratham: "Pratham does some outstanding work with children across the world – what better cause can bring smiles to some many innocent and beautiful faces. I am very proud to be associated with Pratham and hope to remain connected with the smiles."
Pratham has reached almost 500,000 children in 43 cities and 33 million children in 305,000 villages through our wide range of programmes and teaching children to read from nursery schools through primary and secondary education to vocational skilling.
Shalija Sharma, chair of Friends of Pratham said: "Pratham events have come to be firmly established as highlights of the Asian social calendar in London. We are delighted to host an afternoon to recognise and honour the work Pratham is doing in India. We have been patrons of the charity for a very long time and relentlessly continue to support fund-raising initiatives in order to enable Pratham's outstanding work to continue."