Preity Zinta recently visited Reliance Digital Store in Malad to promote her production Ishkq in Paris accompanied by Rhehaan Malik and Sophie Chaudhary and Prem Soni, the director of the film. Preity attended the press conference at Reliance Digital and answered all the questions with her trademark smile. The actress also interacted with her fans much to the delight of everyone at the event.
On another day, Sajid Khan had accompanied Preity Zinta to the Reliance Digital Store at Panchvati in Maharashtra to promote her upcoming movie. Once again Preity made everyone smile interacting with her fans.
Ishkq in Paris is a rom-com set in Paris. The film is based on two strangers who end up meeting on a train from Rome to Paris. This leads to them spending the night together in the romantic city and they end up having a one night fling. Although Ishkq (Zinta) has moved on from this one night encounter, Akash (Malliek) is unable to and he begins to fall in love with her. They both cross paths once again in Paris and we are left to speculate the answer to the following question: 'will there be Ishkq in Paris?'
Check out some pictures from the two events.
Preity Zinta and Cast at Reliance Digital Store in Malad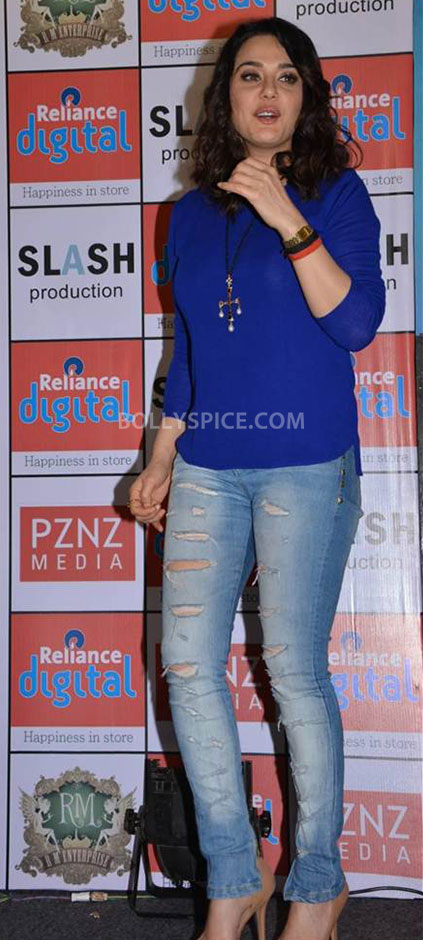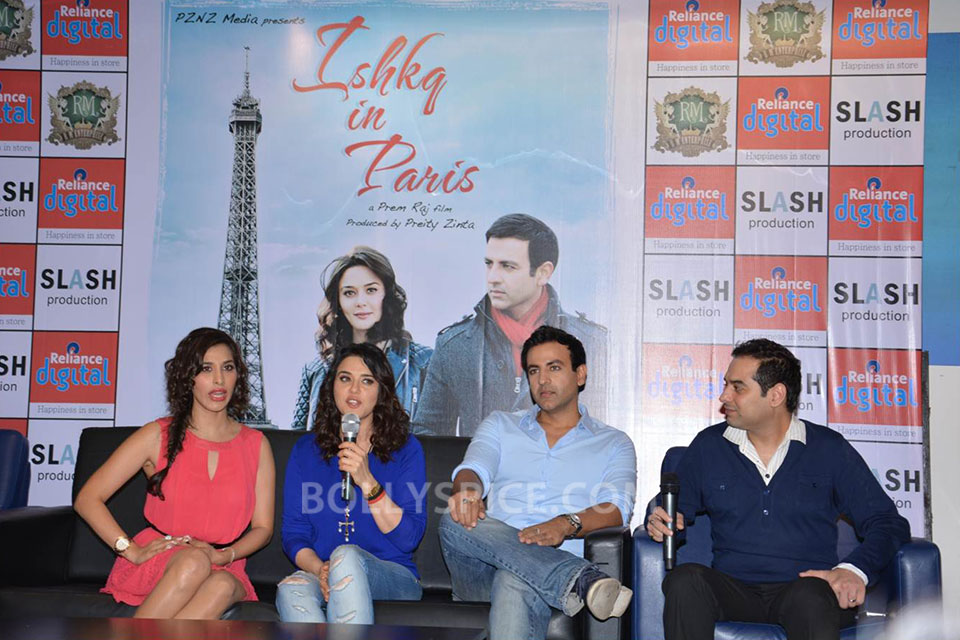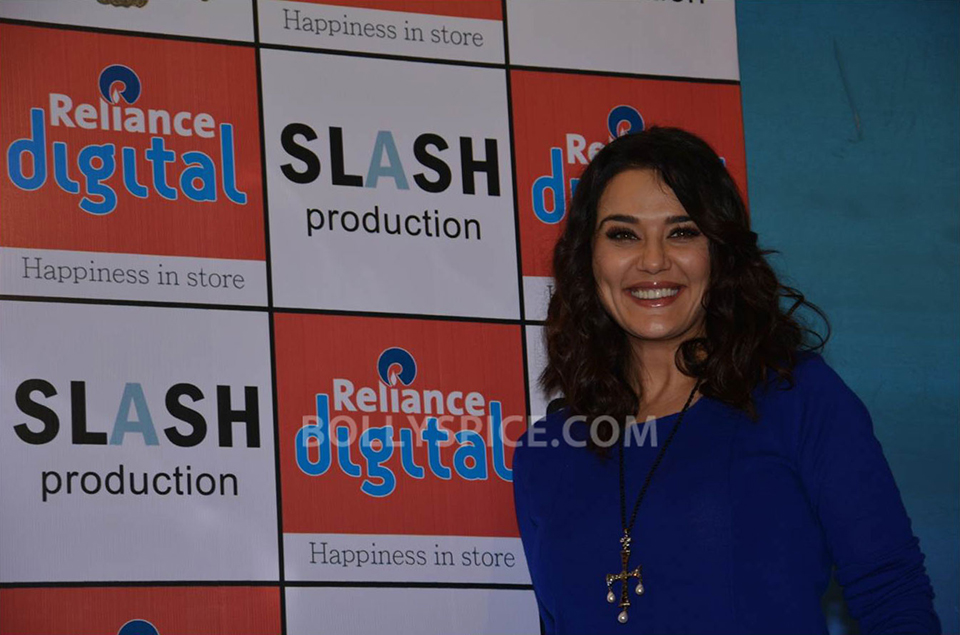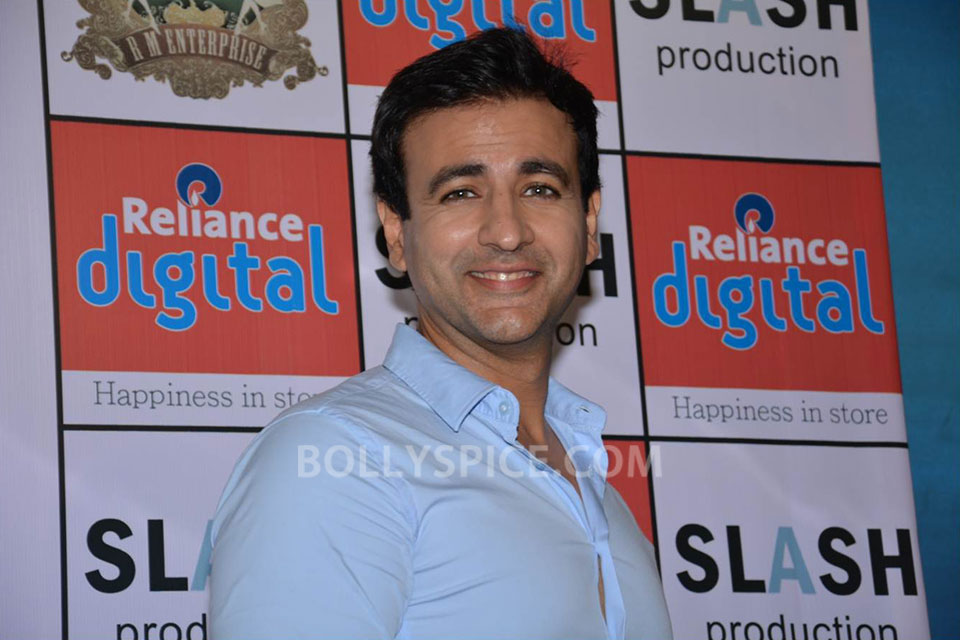 Preity Zinta and Sajid Khan at Reliance Digital Store in Panchvati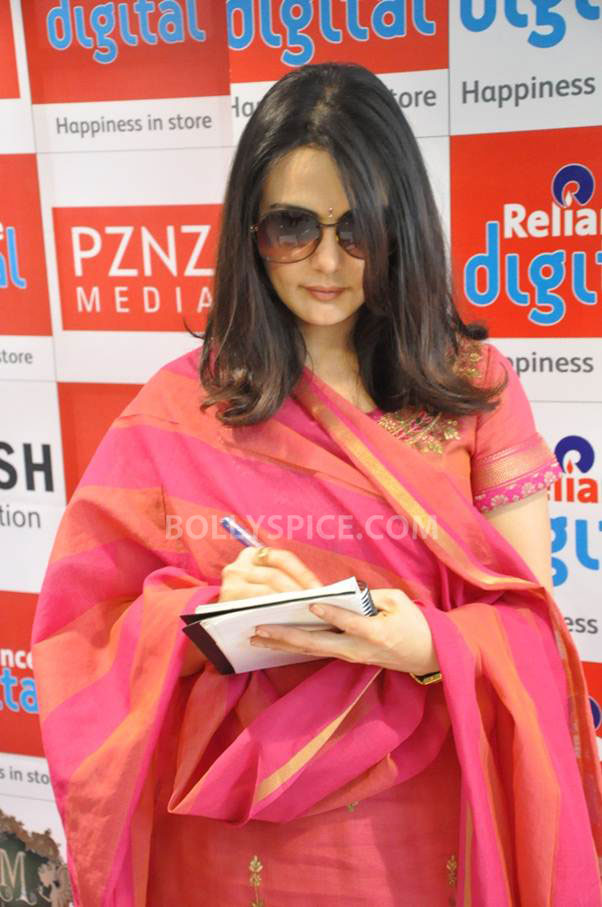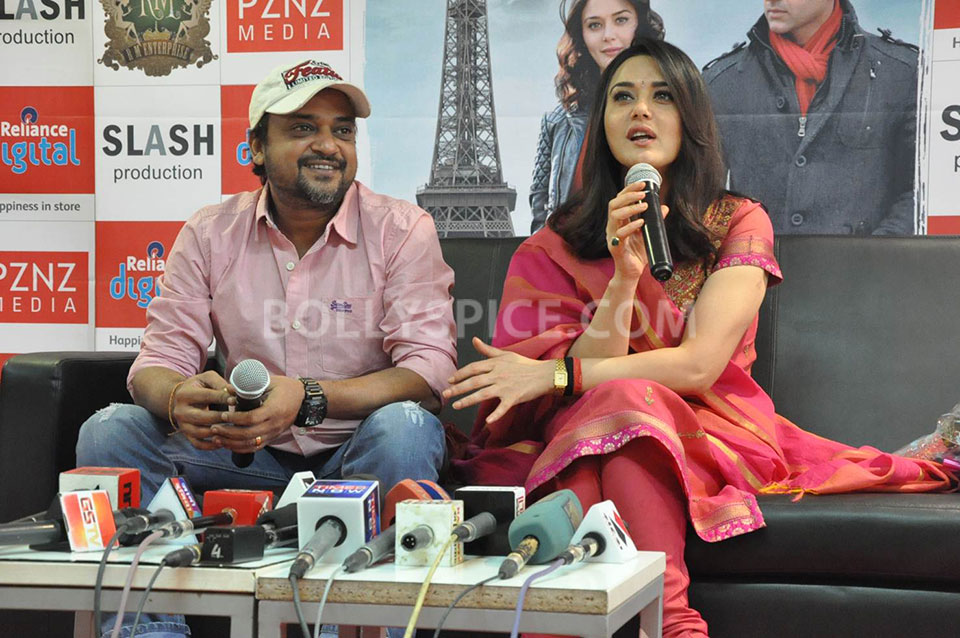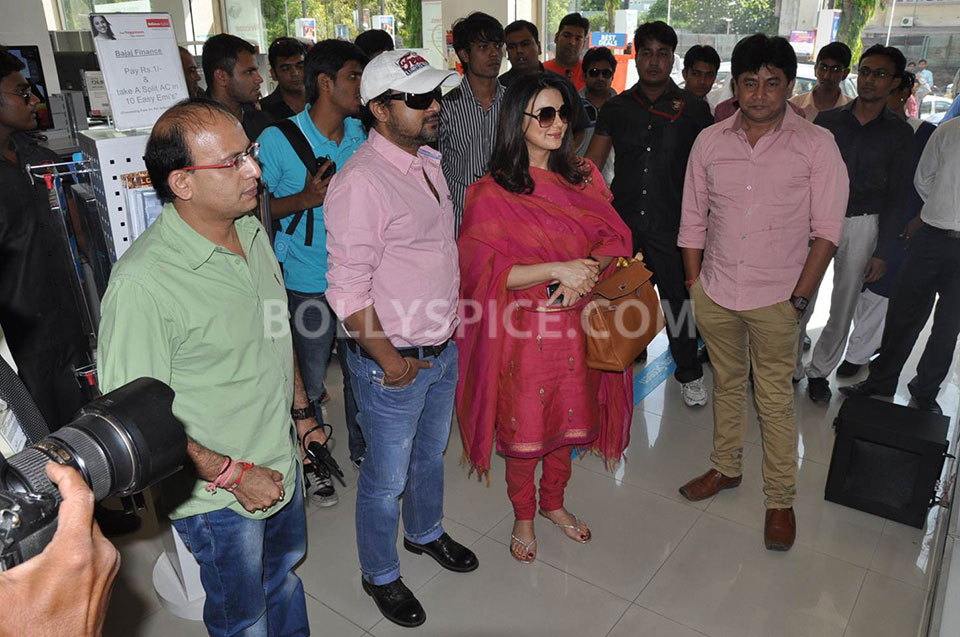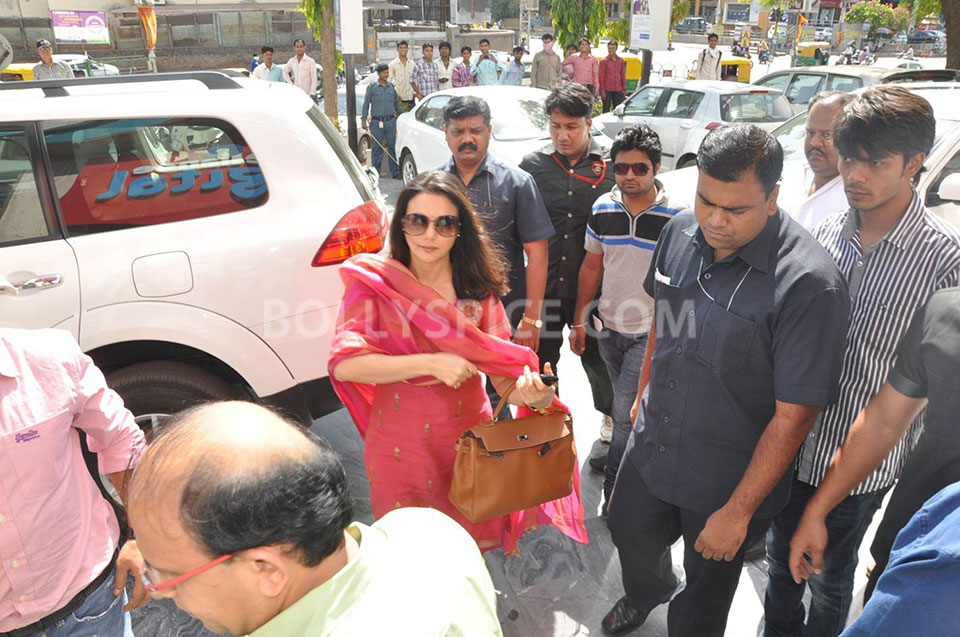 Information Source – Reliance Digital Stores