Hitting everyone's list of "We can't wait to see this movie" is Prem Ratan Dhan Payo starring Salman Khan and Sonam Kapoor. The Sooraj R.Barjatya directed romance, which also stars Neil Nitin Mukesh and Anupam Kher, is set to hit theaters on November 12th.
Talking about the film, the director said, "We all are same from within, it's due to our busy lives that we forget who we are. My biggest quest is to get back those family values with this cast and subject."
About working with Barjatya, Salman said, "Sooraj Barjatya gets the best out of me as a person and that translates on screen. When you come out of a Sooraj Barjatya film, you want to be that person, so while doing 150-200 days of a movie, I try and get as much of that character in to my own personality."
While co-star Sonam says, "I feel privileged to be a part of the film. I have been a huge fan of Salman Khan for a long time. I was a bit nervous, it was intimidating for me to be on the sets but I was excited as well. After a few days I got comfortable as Sooraj sir gave me lot of love. I cherish it. I had an amazing experience."
As a special treat we have the synopsis of the film just for you!
Prem 'Dilwala' is a happy go lucky man who does 'Ramleelas' (stage plays based on Lord Rama) in Ayodhya, India. He knows all the Shlokas by heart and the purity of the scriptures resonates in all his pranks and fun. All that he earns, he donates to a charitable fund which is run by Princess Maithili. He is enchanted by the simplicity of her nature, her leading a normal life and yet being brave enough to save people in the middle of floods. He sets out to meet her. The film is all about him meeting her and the purity of the bond that they share. The film represents the unconditional love that all families must have for each other.
Plus check out the new poster!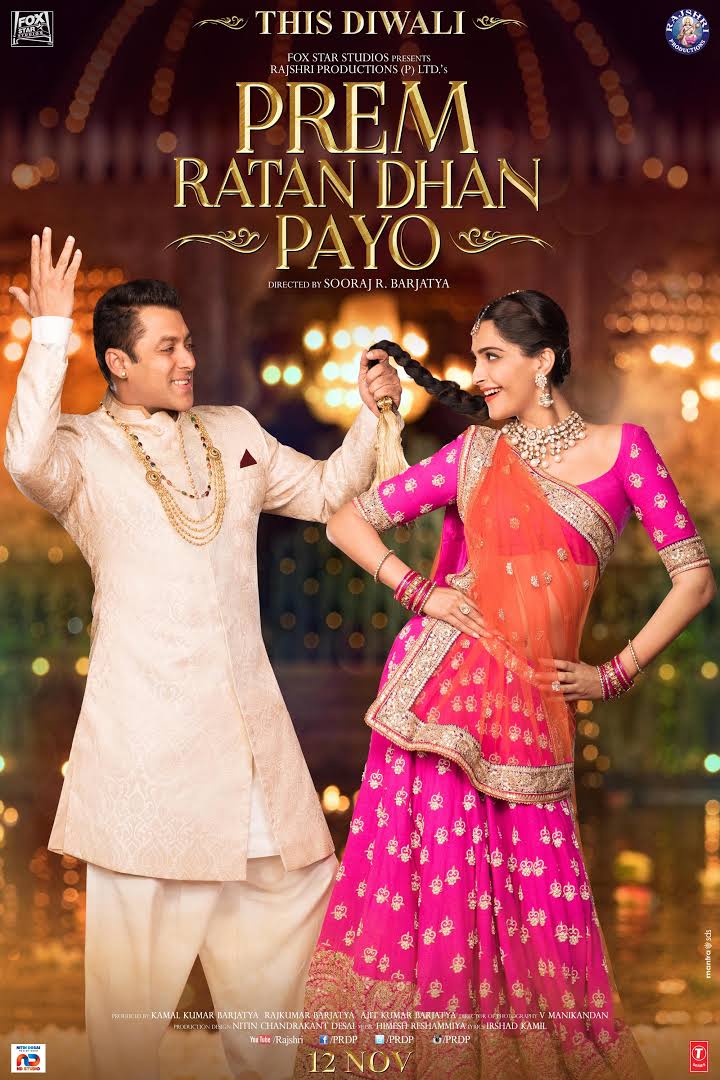 Stay tuned as you probably know the full OST has released and we will have our review soon!
For now get lost, once again in the magic trailer, which by the way has over 12 million views!