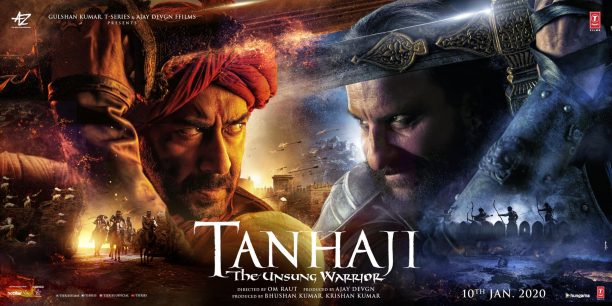 The historical epic, starring Ajay Devgn, Kajol and Saif Ali Khan, Tanhaji The Unsung Warrior is all set to narrate the saga of one of the greatest warriors India has seen. The film set to release January 10th 2020 is directed by Om Raut. Not only in 2D it will also be released in 3D.
Set deep in the annuals of history, Ajay Devgn is the role of a great Maratha warrior Tanhaji Malusure who fought the Battle of Sinhagad against Udaybhan Singh played by Saif Ali Khan. This battle took place 4th Feb 1670: and the surgical strike shook the Mughal Empire.
As seen in the first trailer, the film boasts never seen before action sequences and mind-blowing VFX. Fans went crazy for the trailer and when first released it garnered over 24 million views with more than 700k likes on YouTube in less than 24 hours and 13k comments within an hour of the launch. The trailer has 5 different trends in India and also trended on Twitter worldwide. It also became the second-fastest film to cross 100k YouTube. It now sits at over 48 million plus on YouTube alone!
ICYMI

The actor-filmmaker is quite assured that Tanhaji will find favour with youngsters even though it's a period based story. "If Avengers can attract the youth, our heroes and unsung warriors can also find a connect with them. You have to tell a story on a grand scale with emphasis on character values," a source told us earlier.
In this special tweet, Director Om Raut and editor Dharmendra Sharma talk about what went behind the making of Ajay Devgn starrer Tanhaji: The Unsung Warrior Trailer
From telling the right story to adding the right music, walk through the making of the #TanhajiTrailer with director, @omraut and editor, @dharmendraedt. #SubedarIsComing #TanhajiRoars@ajaydevgn @itsKajolD #SaifAliKhan @itsBhushanKumar @SharadK7 @ADFFilms @TSeries pic.twitter.com/bOxWr2U3Nz

— TANHAJI (@TanhajiFilm) November 22, 2019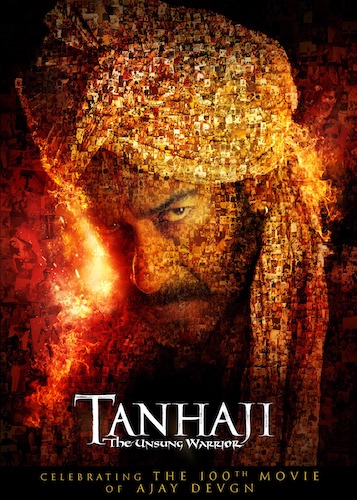 Interestingly this is Ajay's 100th film… how cool is that?
Check out these posters!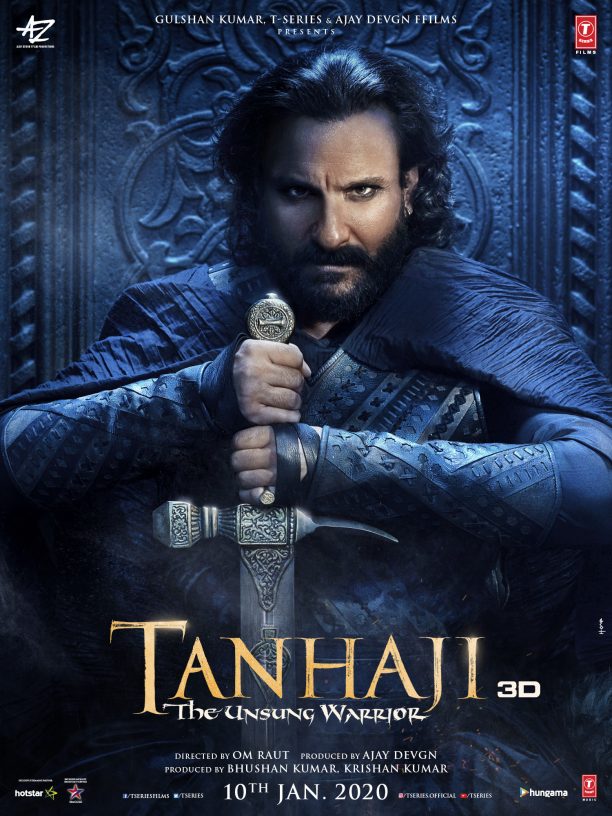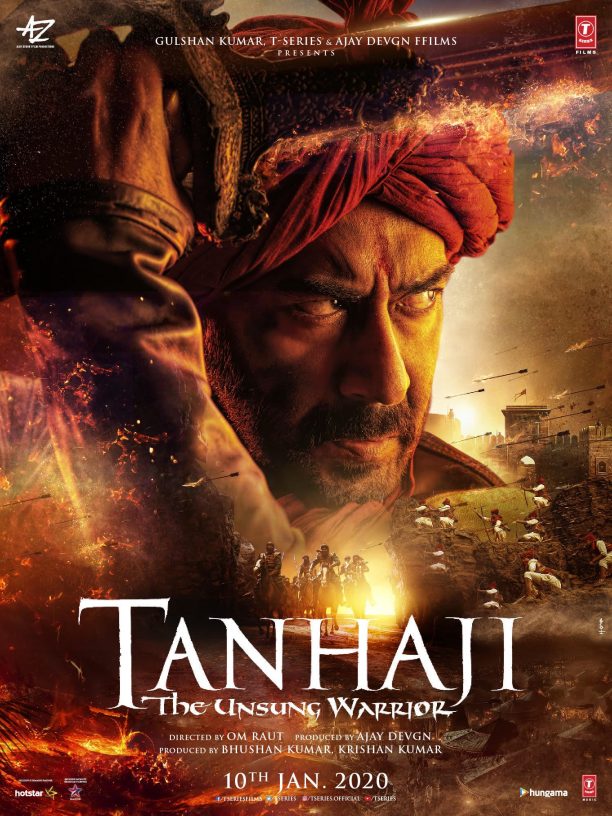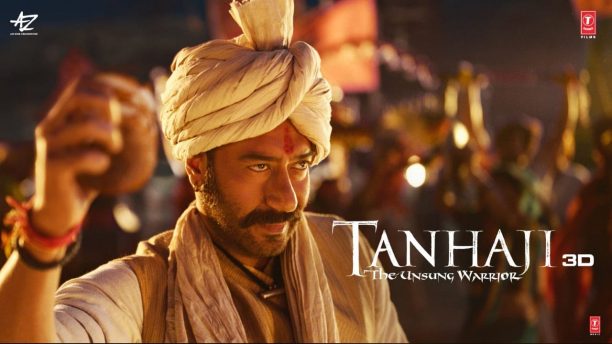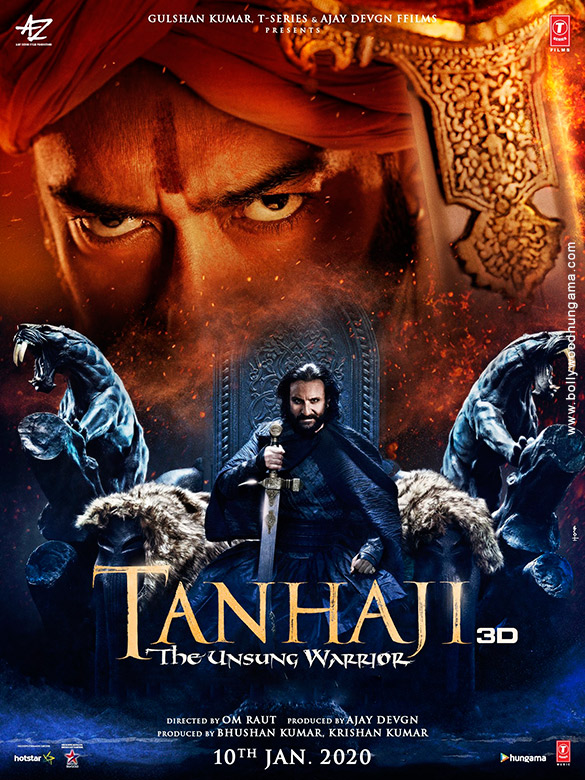 Plus!
Kajol as Savitribai Malusare – Tanhaji ke saahas ka sahara… aur unke bal ki shakti. Behind every strong man, there is a strong woman.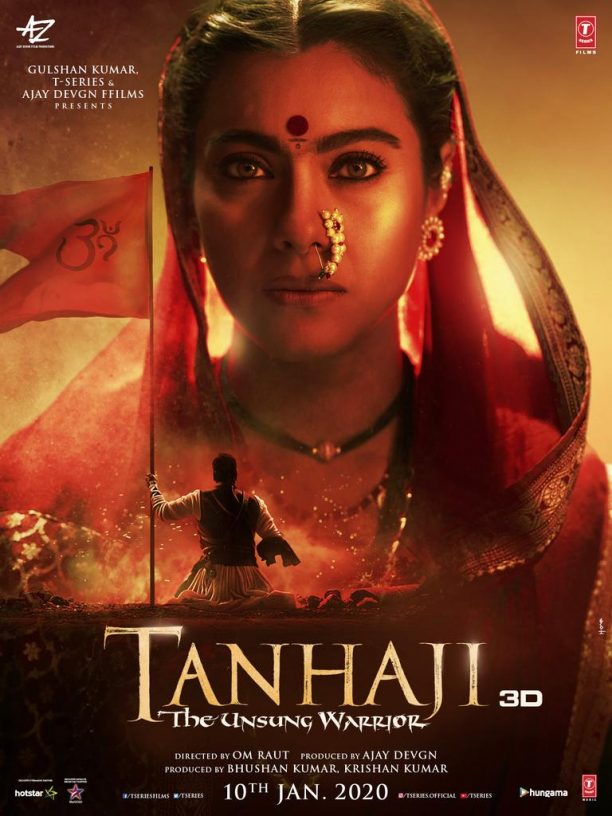 Sharad Kelkar as Chhatrapati Shivaji Maharaj – Patthar se thokar toh sab khate hain, patthar ko thokhar maare woh Maratha!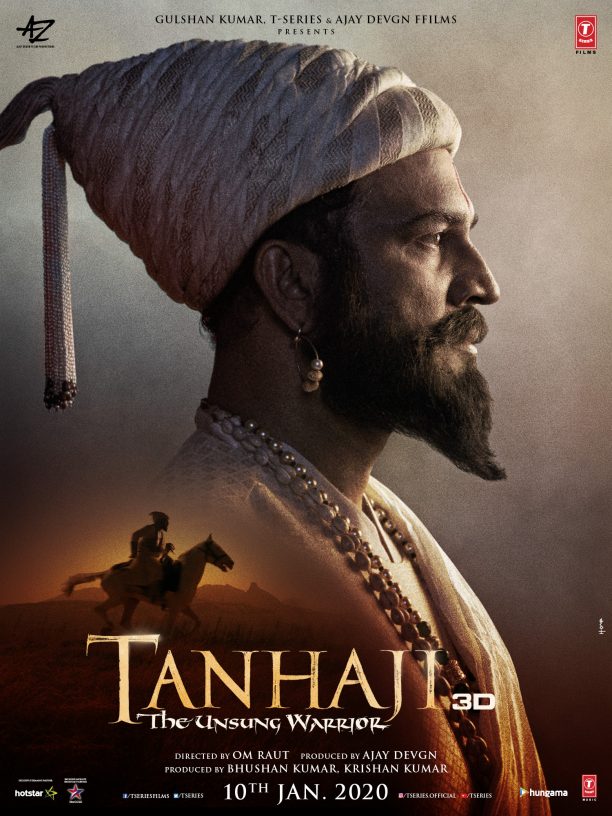 Luke Kenny as Aurangzeb Mughal Emperor – Hum mukkamal Hindustan ko fateh karne ka irada rakhte hain…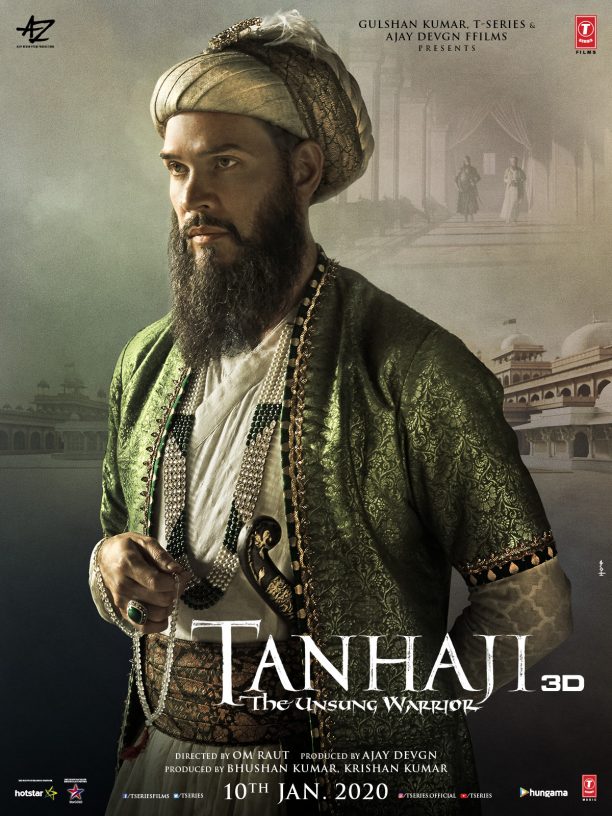 Padmavati Rao as Jijamata – Jab tak Kondhana pe bhagwa nahi lehrata, hum joote nahi pehnenge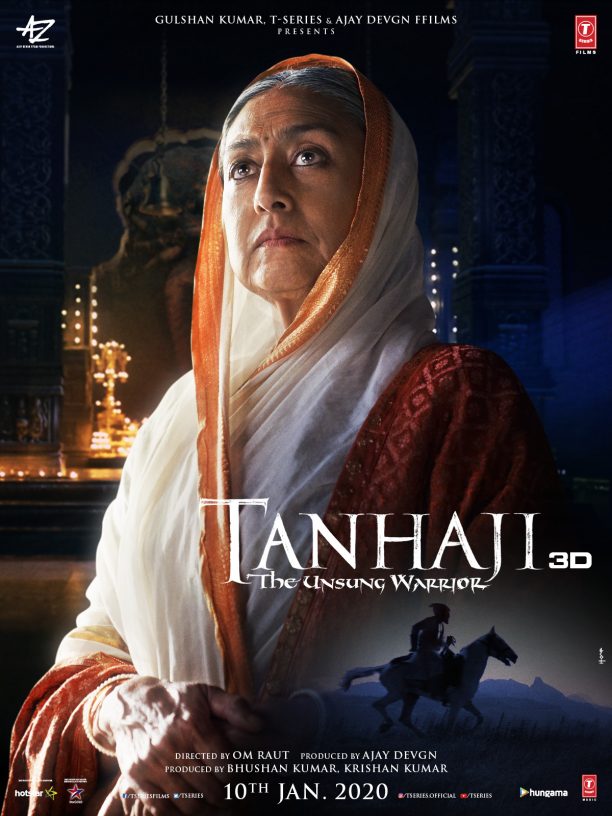 Now we come to the music
In the trailer we hear the track 'Ra Ra Ra' and fans are eager to hear more! From creating thumping beats to match his grandeur to defining the war cry of the sena – here's a glimpse of Sachet – Parampara sharing insights on the making of 'Ra Ra Ra'.

We also have to share the first song 'Shankara Re Shankara', which showcases the celebration and power.
The power-packed song features Ajay Devgn and Saif Ali Khan's interesting encounter. The grand song has been composed & sung by Mehul Vyas and has been penned by Anil Verma. The song has been choreographed by Ganesh Acharya.
Talking about the song, director Om Raut shares, "Marathas were masters of disguise. The Shankara song revolves around an incident when Tanhaji came face to face with Udaybhan but not in the battlefield. Mehul Vyas and Anil Verma have done a fabulous job in putting the song together. The audience will be treated both audibly and visually during the Shankara Song."
Apparently he is right because the song already has hit over 16 million within one day of release!
The Ajay Devgn starrer Tanhaji The Unsung Warrior produced by Ajay Devgn's ADF and Bhushan Kumar's T-Series, directed by Om Raut, will release on 10th January 2020.
We can't wait to see more, and then see this story come to life on the big screen!
Stay tuned for much more!