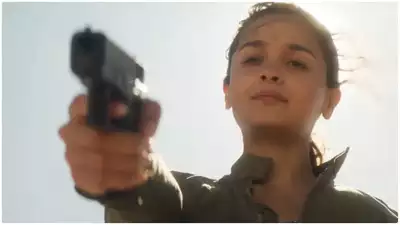 Alia Bhatt is going dark in the highly anticipated Netflix film Heart of Stone. Also featuring Gal Gadot and Jamie Dornan, this epic and raw action adventure is set to start streaming on August 11th!
In the full-on spy thriller, Alia's character Keya Dhawan is a very mysterious character who steals The Heart and wants to create chaos. According to Netflix, The Heart is the world's most powerful AI, able to keep track of anyone's entire online history and then use that data to predict what they might do in the future. The Heart can advise on responses to potential global threats and even deliver odds on the success of neutralizing them.
"The Heart is what's called a general AI — an AI that can do anything you want it to do, and it becomes a master of that immediately," VFX supervisor Mark Breakspear told Netflix. "No one has built a general AI yet. And it's connected to a quantum computer, which processes way faster than an ordinary computer. The Heart is tasked with monitoring all human data, analyzing it, looking for patterns, and then using those patterns to make predictions. The Charter uses the Heart to look at a given situation and help their operatives plan what to do." We will find out what Alia's Keya plans to do with it when Heart of Stone releases!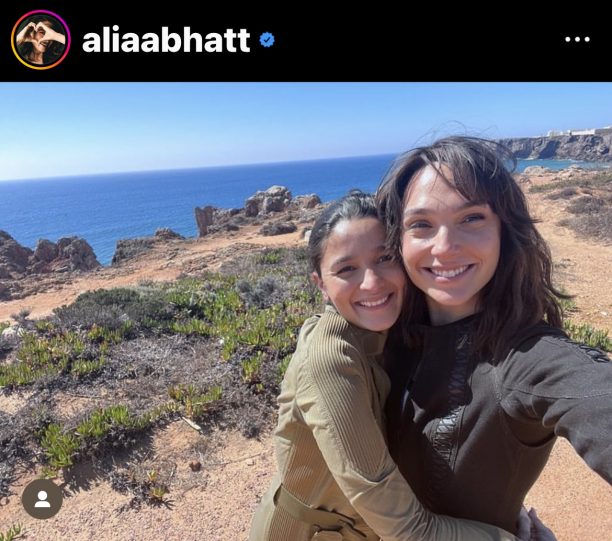 Talking about how she got the role, the actress revealed to Variety that she was sent the script, loved it, loved the idea of working with Gal Gadot, and then had a Zoom call with director Tom Harper, "For me, what is most important is that if I am to come on board as an actor, I have to be 100% convinced of the part; otherwise I feel I'm doing the film more harm than good. So I said, I have to fall in love with the script first. And I get the script, and it's totally unlike anything I have done, and I can't speak too much about the script, but I have to say that I was so thrilled because it was such a good part. It was kind of the perfect way for me to make my Hollywood debut, let's put it that way. Then I met with Tom Harper, my director, over Zoom. We immediately hit it off, and next thing you know, I was on my way to shoot the film."
As she said, this is Alia's first Hollywood production, and it was a fantastic experience. "It was a very special film in the first place to be a part of. I shot it at a very exciting time when I was feeling like it was a nice time for me to break into another language, into Hollywood, as you say. But it was a lot of fun, and I met a lot of interesting people."
Adding to Variety, "I had quite a task at hand because I was shooting for the first time an action movie. But they made it so seamless, easy, and comfortable for me. It's something that I will never forget because of how beautifully and how well I was treated."
The story follows Rachel Stone (Gal Gadot), who appears to be an inexperienced tech on an elite MI6 unit headed up by lead agent Parker (Jamie Dornan). Her MI6 team doesn't know that Stone works for the Charter – a covert peacekeeping organization, secret even from other spies, using cutting-edge technology to neutralize global threats. When a routine mission is derailed by mysterious hacker Keya Dhawan (Alia Bhatt), Rachel's two lives collide. As she races to protect the Charter and strives to beat the odds, her humanity might be her most significant asset.
Now, ICYMI, here is the trailer again to give you a sneak peek into the story, especially Alia's character.
The film was shot worldwide in Italy, London, Reykjavík, Lisbon, and the Sahara desert.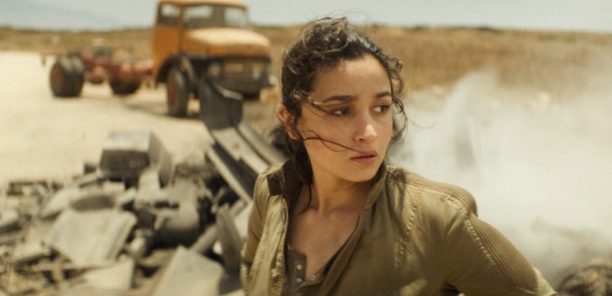 Director Tom Harper praised the actress on social media, "This is one of my favourite shots of Alia in Heart of Stone. We were on location in Portugal, and it was hot with a dusty wind rattling through. At the end of one of the takes, rather than calling cut, we let the action play. Alia stayed in character, got up, and started walking. The camera followed, and this is where we ended up. Her performance, the environment, the framing, and the hard sunlight all come together in this image which was only possible because everyone was working together in the moment. It's what I love about filmmaking."
Alia has seen the film and had this to say to Collider, "I think what I enjoyed the most when I was watching it—I watched the film like the audience even though I'm in it—was how it feels very personal, the way the story unfolds. It feels like you're really there; the camera work, the way the action sequences are shot. All the characters and their arcs and their layers, they all feel like you understand everyone, and that's what I like. There's not just, "Oh, this is a bad guy, and this is a good guy, and this is a troubled guy." It's not that black and white. I love the in-between, and I mainly love the way it's shot like it just keeps going; there's no break."
Set to begin streaming on August 11th, you don't want to miss Heart of Stone; we certainly won't!
Here are some other stills of Alia as Keya to hold you over.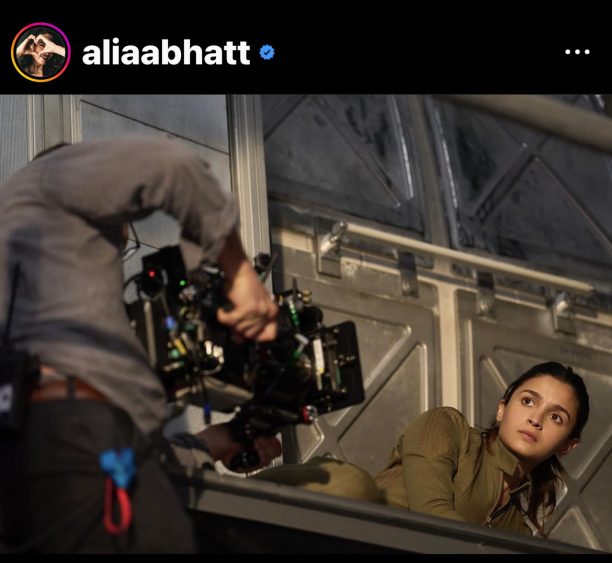 On her last day of filming she posted to social media, "Heart of Stone – vou have my wholeeeeeee Heart. Thank you to the beautiful @gal_gadot .. my director Tom Harper … @jamiedornan missed you today .. and WHOLE team for the unforgettable experience. I will be forever grateful for the love and care I received, and I can't wait for you all to see the film!!!!!"
Watch this space for much more!