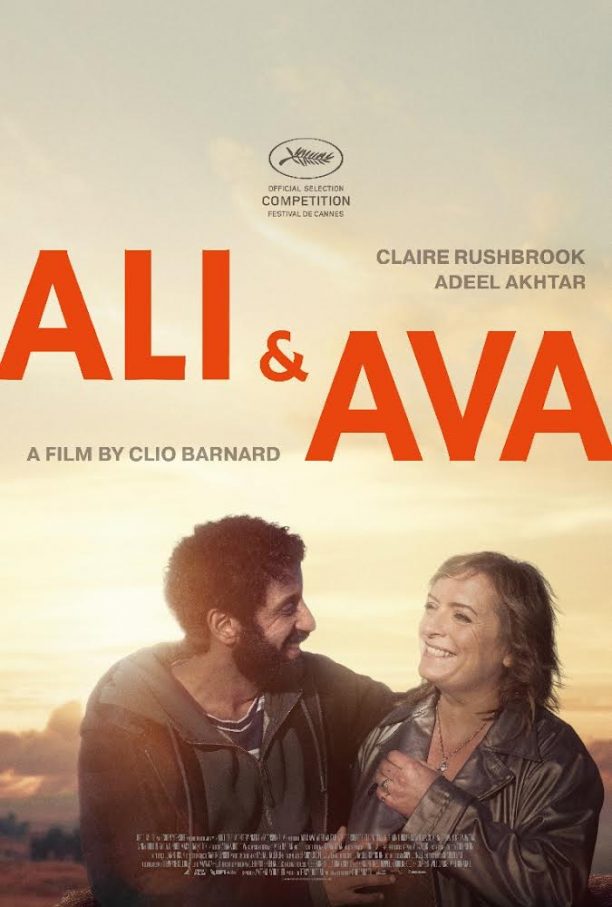 The critically acclaimed British film, ALI & AVA is getting ready for release and we have a preview. The contemporary love story, written and directed by BAFTA-nominated Clio Barnard, stars BAFTA-winner Adeel Akhtar (FOUR LIONS, THE BIG SICK, THE NIGHT MANAGER) and Claire Rushbrook (WHITECHAPEL, MY FAT DIARY, AMMONITE).
Both lonely for different reasons, Ali and Ava meet through their shared affection for Sofia (6), the child of Ali's Slovakian tenants, whom Ava teaches. Ali finds comfort in Ava's warmth and kindness and Ava finds Ali's complexity and humour irresistible. Over a lunar month, sparks fly and a deep connection begins to grow. However, the legacy of Ava's past relationship and Ali's emotional turmoil at the breakdown of his marriage begins to overshadow their newfound passion.
Check out the trailer:
The film received its World Premiere at the 2021 Cannes Film Festival in the Director's Fortnight section and played at the Toronto International Film Festival and the London Film Festival to glowing reviews. Adele Akhtar actually won the BEST ACTOR award at BIFA 2020. Plus the film is nominated at this year's BAFTA Awards for Outstanding British Film and Best Actor for Adeel Akhtar.
Enveloped in music, humour and emotion, ALI & AVA is a heartfelt love story set to release in the UK and Ireland March 4th.