Coming up from new Production house Born Free is Love Breakups Zindagi. The banner is a partnership between Zayed Khan, DIa Mizra and the film is directed by director Sahil Sangha. According to Zayed, "It is a slice of life film. It's about people like you and me and what is their take on love and break-ups."
Have a look at preview of the story and the first poster!
Synopsis
Born Free Entertainment Pvt. Ltd. and Sahara Motion Pictures present their first production, Love BreakUps Zindagi. An exploration that asks if opposites attract or repel?
Is love an option or a choice?
And what if The One is already with Another?
Written and directed by Sahil Sangha, tuned by Salim Sulaiman and with lyrical inputs by Javed Akhtar, the film takes us into the baffling core of modern relationships.
For instance, Jai (Zayed Khan) and Naina (Dia Mirza) are almost "settled" in their life but missing something or someone who will complete them. Jai feels that magic and serendipity have passed him by. Naina has taught herself that a less than fulfilling life is enough for her. But is it?
Along with Zayed and Dia, the film also stars Cyrus Sahukar, Tisca Chopra, Satyadeep Mishra, Vaibhav Talwar, Auritra Ghosh, Umang, with special apperances by Boman Irani and Shabana Azmi.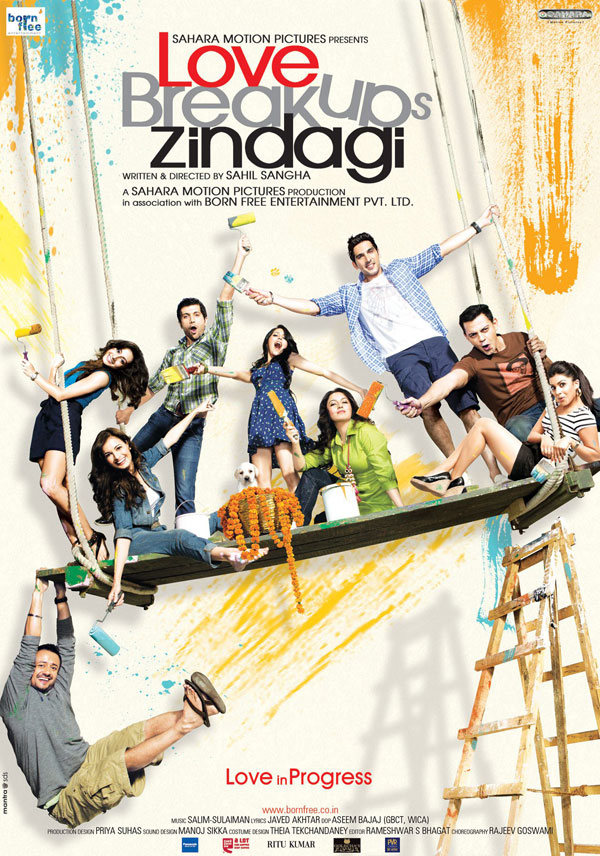 We will have much more because we were at the press conference at IIFA so stay tuned!