The festival returns this month for its sixth edition. Every year LIFF aims to bring audiences some of the very best new Indian independent cinema, which includes features, documentaries and short films by both acclaimed and emerging filmmakers. This year's line up promises to leave you entertained, informed, thought provoking and even in some cases leaving a screen shocked.
We now present the films that will be screened at this prestigious festival
UMRIKA | OPENING NIGHT | UK PREMIERE | cert 12A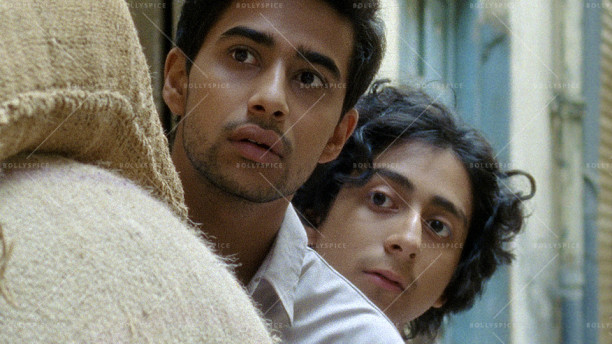 Hindi with English subtitles | 98 min | India 2015 | Dir. Prashant Nair | with: Suraj Sharma, Tony Revolori,  Adil Hussain, Smita Tambe, Prateik Babbar.
This year's Sundance Audience Award winner is an uplifting, rights of passage tale about two brothers from a small village who have dreams of making it big in Umrika (America). Udai (Pratiek Babbar) is the eldest and adored by his hard-working mum. He leaves their hamlet on a bullock cart to pursue his dream after he says he has received an invitation to work in the US.
Torn between pride and grief his mum waves him off. Months go by but there is no word from Udai, family pride turns to concern. Younger son Rama (Suraj Sharma, Life of Pi), shares the family's increasing grief and then suddenly letters start to arrive. His parents cheer up again as amazing pictures of the USA fill their lives.  All seems well until Rama discovers that the kindly local postman has forged the letters. Rama runs away from home to discover his brother's true fate.
Q&A with Dir. Prashant Nair and other special guests.
16 JULY | 18:00 | CINEWORLD HAYMARKET
DEATH OF A GENTLEMAN | CLOSING NIGHT | LONDON PREMIERE | cert 12A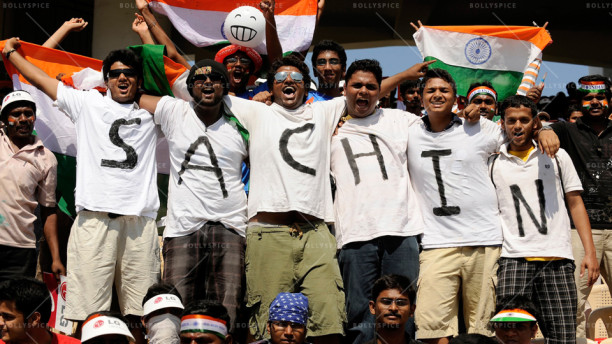 English | 90 min | Australia, UK | Dir. Sam Collins | with: Kevin Pietersen, Ravi Shastri, Srinivasan, Lalit Modi, Giles Clarke.
A hard-hitting documentary of interest to cricket and non-cricket fans alike. Cricketing journalists Jarrod Kimber and Sam Collins set off on a journey to report on the current state of health of Test cricket and to investigate the impact of 20:20 cricket on the five-day game. They end up in something more sinister than they could ever have imagined. During their thrilling three-year journey they criss-cross the globe from London to Australia, from India to Dubai and back again, during which they meet players, the game's administrators, fans and controversial cricket financiers, resulting in a film that is about much more than cricket. This is a film about passion, about money, about power and it's a film about standing up for what you care about before it is too late.
Q&A with Dir. Sam Collins and other special guests.
The Bagri Foundation supports documentary films as a powerful medium to raise social awareness.
23 JULY | 18:00 | BFI SOUTHBANK
THE MASTER: SHYAM BENEGAL | UK PREMIERE | cert U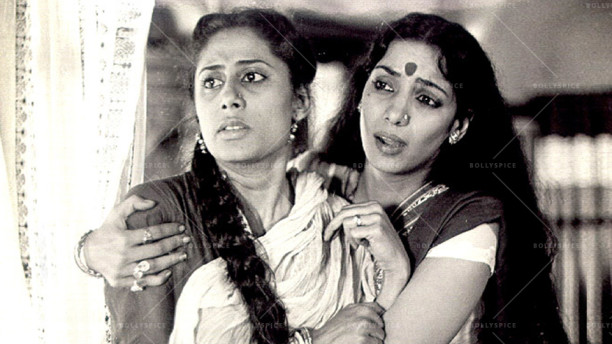 Hindi / English with English subtitles | 90 min | India 2014 Dir. Khalid Mohamed.
A fascinating documentary about one of India's greatest independent filmmakers, who as a truant schoolboy ran off to the cinema to adore Hollywood and Soviet cinema. The film charts his emergence from advertising to become a leading filmmaker of the Indian New Wave of the 1970s with hard edged social issue classics like Ankur, Nishant, Manthan and Bhumika through to more modern hits like Zubeidaa and the hit comedy Welcome to Sajjanpur. The film avoids the usual platitudes exploring the man and filmmaker, with a rich mix of insights by many celebrated film professionals including actors Shabana Azmi and Kareena Kapoor, who have shared his filmic journey so far.
17 JULY | 18:15 | BFI SOUTHBANK
DHANAK (RAINBOW) | UK PREMIERE | cert PG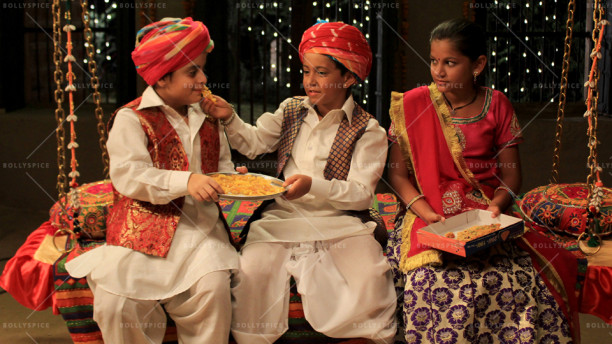 Hindi with English subtitles | 103 min | India | Dir. Nagesh Kukunoor | with: Krrish Chhabria, Hetal Gada, Vipin Sharma, Suresh Menon, Vijay Maurya.
This uplifting, enchanting and magical story revolves around the relationship between a 10-year old girl Pari, a Shah Rukh Khan fan and Chotu, her blind 8-year old brother who is a die-hard Salman Khan devotee. Inspired by seeing Shah Rukh Khan endorsing sight restoring surgery, Pari leads her brother on an epic journey across the desert state of Rajasthan to the location where the actor is shooting his latest film in the hope that he will arrange for the vision restoring operation and fulfil the promise she had made to Chotu that he will regain his sight when he turns nine. On the way they meet a host of colourful characters that sometimes help and sometimes thwart their plan but always push them in the right path towards their destination. The film won the Generation Kplus section of the Berlin Film Festival earlier this year.
17 JULY | 18:30 | CINEWORLD WOOD GREEN
19 JULY | 15:00 | ICA
22 JULY | 19:00 | CINEWORLD WANDSWORTH
TIGERS | UK PREMIERE | cert 12A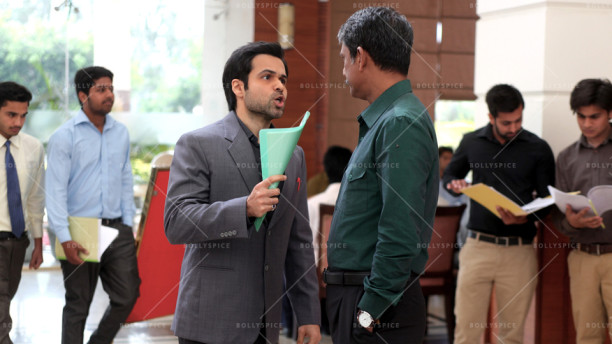 Urdu, English, German, with English subtitles | 90 min | India, France, Germany | Dir. Danis Tanović | with: Emraan Hashmi, Danny Huston, Geetanjali Thapa, Maryam D'Abo.
A pharmaceutical salesman selling local brands in Pakistan struggles to support his family and his young wife until he lands his dream job of working for a global giant in the industry. He quickly achieves success at selling the multinational's baby formula and rapidly rises up the ranks, socially and economically. One day he discovers that the formula he sells causes the deaths of hundreds of babies. Sickened to the core, he quits and begins a lone and dangerous battle against his former employers who have all the resources in the world and governments in their pocket. It is a typically hard-hitting film from Oscar-winning director Danis Tanović (No Man's Land). In a role radically different from his serial kissing Bollywood films, Emraan Hashmi is a powerhouse in the central role of the salesman who stands up for justice against an all-powerful corporation.
Special guests expected.
17 JULY | 18:30 | CINEWORLD HAYMARKET
19 JULY | 19:00 | PICTUREHOUSE CENTRAL
ASHA JAOAR MAJHE (LABOUR OF LOVE) | special preview | cert U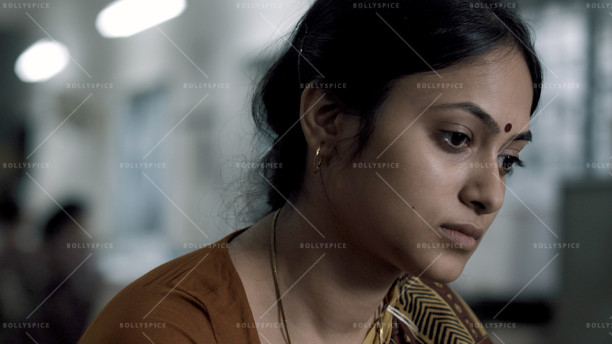 Bengali with English subtitles | 84 mins | India | Dir Aditya Vikram Sengupta | with: Ritwick Chakraborty, Basabdutta Chatterjee.
A cinematically sublime, must-see debut feature that evokes the legacies of Bengali masters like Satyajit Ray and Ritwik Ghatak. Labour of Love is a seemingly simple tale set within the crumbling back lanes of modern Kolkata.  A man carries out his solitary domestic routine in his small apartment. As the story transpires however we realise that there is another inhabitant of this same apartment. A woman also lives there, but through the hard toil of their lives the couple co-exist on opposing work shifts. Their love strongly binds them, but they are only truly together in the magical forests of their dreams. With its haunting score and soundscape Aditya Vikram Sengupta's poetic film expands the story of two ordinary lives, caught by love and longing, into a magnificent sensory universe.
Followed by Q&A with Aditya Vikram Sengupta.
17 JULY | 18:15 | ICA
18 JULY | 20:40 | BFI SOUTHBANK
M CREAM | UK PREMIERE | cert 15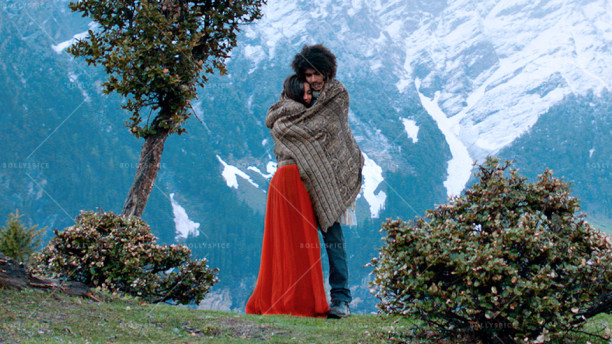 Hindi, English, with English subtitles | 112 min | India | Dir. Agneya Singh | with: Imaad Shah, Ira Dubey, Tom Alter,  Auritra Ghosh, Beatrice Ordeix.
A group of young people from Delhi set off on a road trip to the far reaches of the Himalayas to obtain M Cream, a mythical form of hash.  As they journey across the vast expanses of the mountains on their quest, tempers flare, love blooms, truths are revealed and difficult choices have to be made.  An encounter with an environmental movement brings meaning to their young lives. This magically trippy film explores urban anomie as set against the lap of Mother Nature and brings to the fore the truth that the journey is more important than the destination. With their incandescent performances Imaad Shah and Ira Dubey, offspring of acclaimed actors Naseeruddin Shah and Lillette Dubey respectively, display that they have inherited their illustrious parents' acting genes and are the bold new generation of Indian cinema.
Special guests expected.
18 JULY | 18:30 | ICA
22  JULY | 19:00 | CINEWORLD WEMBLEY
GOUR HARI DASTAAN : THE FREEDOM FILE | UK PREMIERE | cert 12A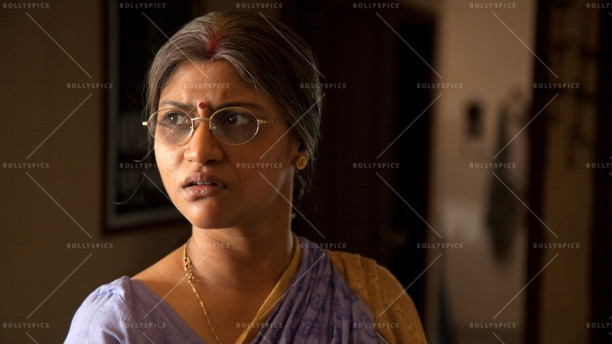 Hindi with English subtitles | 111 min | India 2014 | Dir. Ananth Narayan Mahadevan | with: Vinay Pathak, Konkona Sen Sharma, Tannishtha Chatterjee.
Director Ananth Mahadevan whose previous film Mee Sindhutai Sapkal was a big hit with London audiences returns with a moving, true-life drama about one of the last remaining Gandhian 'freedom fighters' Hari Gaur Das. This elderly man is of modest means and fighting to win recognition from the bureaucratic Indian government. They want him to prove he was an Independence hero to win his right to a state pension, while locals call him a liar, and even his wife doubts his chances, Hari recalls the independence struggles of his youth and with great mental strength sets out to prove his case. There are some sparkling performances by an ensemble cast including Vinay Pathak, Konkona Sen Sharma, Ranveer Shorey and Tannishtha Chatterjee.
Q&A with Director Ananth Mahadevan.
18 JULY | 17:40 | BFI SOUTHBANK
19 JULY | 18:00 | CINEWORLD WEMBLEY
MONSOON | UK PREMIERE | cert 15
English, Malayalam, Assamese, Marathi, Hindi with English subtitles | 108 mins | Canada | Dir. Sturla Gunnarson | with: Moushumi Chatterjee, the Prasad family.
This documentary feature, shot in stunning 4K, is filmed across the subcontinent, charting the giant rain system's path as it surges toward and gradually engulfs every region of India. It is a breathtaking cinematic journey into a terrain where nature, science, belief and wonder converge. It introduces us to a remarkable array of individuals whose lives are in different ways entwined with the phenomenon. For some, the great rains will be time of bountiful sustenance, for others it will be a time of great hardship.  All are caught in this timeless human drama. The outstanding score, composed by London's own Andrew T. MacKay, is based on the Malhar ragas and perfectly complements the multiple-award winning director's epic vision.
20 JULY | 18:45 | PICTUREHOUSE CENTRAL
21 JULY | 19:00 | CINEWORLD O2
THE CROW'S EGG (KAAKKAA MUTTAI) | UK PREMIERE | cert U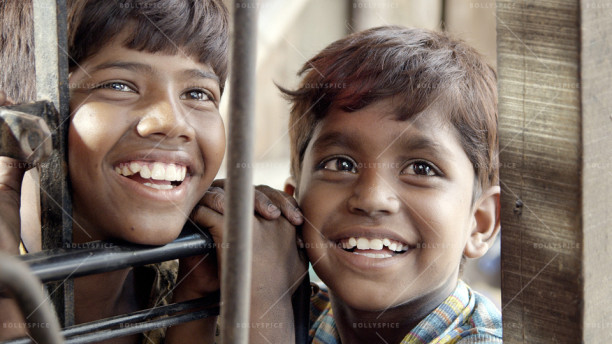 Tamil with English subtitles | 99 min | India 2014 | Dir. M. Manikandan | with: Ramesh, Vignesh , Iswarya Rajesh.
This delightful family tale has echoes of Slumdog Millionaire. When a pizza parlour opens near their playground, two carefree slum boys are consumed by the desire to taste this new foreign dish. Realising that one pizza costs more than their family's monthly income, they develop schemes to earn more money – inadvertently beginning an adventure that will involve the entire city, but money is one thing and entry into a middle class establishment is another. M. Makinkandan's hopeful film avoids the usual emotionalism associated with depictions of poor children and instead takes us on a journey that is an insightful view of class aspiration in today's big city India.
18 JULY | 18:30 | CINEWORLD WANDSWORTH
19 JULY | 17:30 | BFI SOUTHBANK
MEET THE PATELS | EUROPEAN PREMIERE | cert 12A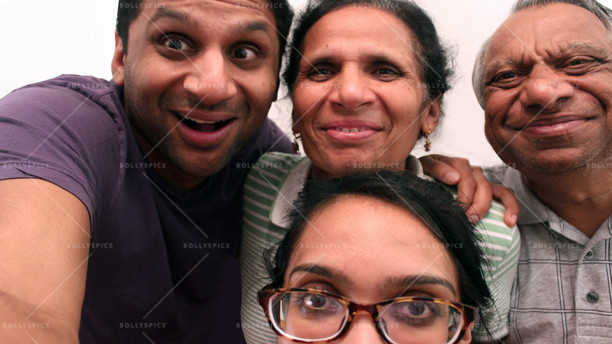 English Language | 88 min | USA 2014 | Dir. Geeta Patel, Ravi Patel | with: the Patel family.
A wry and witty, spoof comedy doc. about the perils of meeting the girl of your dreams, but don't worry, your parents are there to set you right and find the perfect wife.  American Pie, commitment shy Ravi is making his eccentric Gujarati parents quite jittery. He is nearly 30 and un-married – why? The pressure is applied and after being mentally beaten for months Ravi finally gives up and agrees to an arranged marriage. Delighted Mom and Pop go into overdrive sending him on a global quest to find the Mrs Patel of his dreams. All seems hopeful, until his secret, ex-girlfriend Audrey reappears.
18 JULY | 19:00 | CINEWORLD WEMBLEY
22 JULY | 20:45 | BFI SOUTHBANK
COURT | Special Preview | cert 12A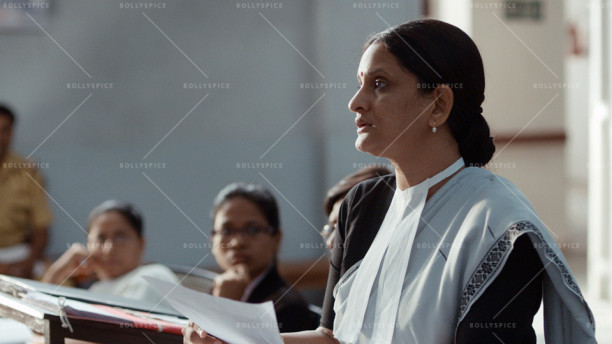 Marathi with English Subtitles | 116 min | India 2014 | Dir. Chaitanya Tamhane | with: Vivek Gomber, Vira Sathidar, Geetanjali Kulkarni.
Chaitanya Tamhane's tightly scripted and confidently directed second feature is set around a single court case in a Maharashtran town. Within this seemingly simple courtroom drama, a subtle and fascinating exploration of state of the nation India, westernised versus revisionist traditionalist values is uncovered. The outcome is increasingly unsettling, even dangerous, as the seeming stability and order of the British Raj based court system, is pitted against a changing India. Tamhane's fixed camera framing of tableaux-like scenes of the court and city streets, cleverly creates a sense of increasing unease in the viewer.  An ageing, activist, folk singer is charged with inciting a sewerage worker to commit suicide by one of his 'inflammatory' songs. His defence lawyer, a westernised man defends the right's of the artist, while the female Prosecutor states the singer, as the police have described him, is a threat to national security.
20 JULY | 18:30 | CINEWORLD HAYMARKET
21 JULY | 20:00 | CINEWORLD HAYMARKET
NACHOM-IA KUMPASAR  | INTERNATIONAL PREMIERE | cert 15
Romi Konkani with English Subtitles |156 min | India | Dir. Bardroy Barretto | with:  Vijay Maurya, Palomi Ghosh, Prince Jacob,  John D'Silva, Meenacshi Martins.
A tribute to the unsung musicians of Goa, who perfected the Portuguese influenced jazz sound that became the soundtrack to Hindi cinema in the 60s and 70s, the film revolves around a married bandleader and his tempestuous relationship with his lead singer as they perform all over India, winning acclaim and hearts. Ravishing to look at and painstaking in its recreation of the era (it won India's national film award for production design), the film is a crowd-funded and crowd-pleasing musical with glorious recreation of more than 20 Konkani-language jazz standards. Based on the real lives of musicians, the film name checks and features music legends like Chic Chocolate and Anthony Gonsalves and the immortal singer Mohammed Rafi shows up for a cameo. The film also boldly states that many classic Hindi songs of the period that are hummed even today are in reality based on the unaccredited compositions of these musicians.
18 JULY | 20:00 | CINEWORLD HAYMARKET
20 JULY | 19:00 | CINEWORLD WEMBLEY
HARAAMKHOR (THE WRETCHED) | EUROPEAN PREMIERE | cert 15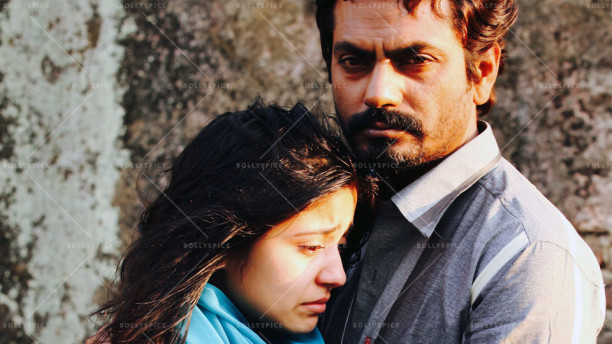 Hindi, with English subtitles | 92 min | India | Dir. Shlok Sharma | with: Nawazuddin Siddiqui, Shweta Tripathi, Trimala Adhikari.
From the people who brought you worldwide critical and commercial success The Lunchbox, comes this riveting tale of forbidden love. In a dusty town in Gujarat, while a nation rumbling towards economic progress churns away in the background, a school and its inmates are thrown into sharp relief.  A married schoolteacher develops more than an academic interest in one of his comely students and the feeling is mutual. It doesn't help that the girl's father is a high-ranking police officer. Debutant director Shlok Sharma who has assisted Indian indie Godfather Anurag Kashyap on Dev D and Gangs of Wasseypur in the past, ratchets up the tension, resulting in a mesmerising journey that ends in a searing, soaring, emotional finale.  As usual, indie king Nawazuddin Siddiqui delivers a command performance, matched turn for turn by the fresh faced Shweta Tripathi.
19 JULY | 15:00 | CINEWORLD O2
21 JULY | 18:45 | PICTUREHOUSE CENTRAL
KHWADA (OBSTACLE) | INTERNATIONAL PREMIERE | cert 15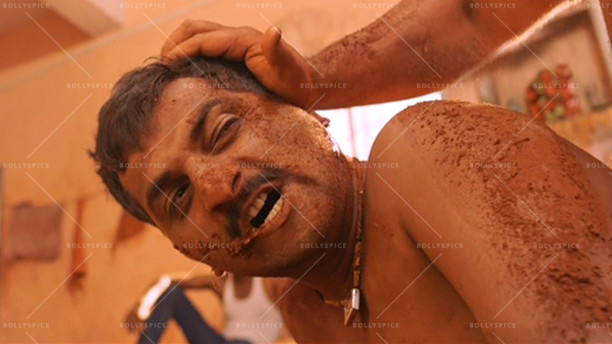 Marathi, with English subtitles | 116 min | India | Dir. Bhaurao Karhade | with: Shashank Shende, Anil Nagarkar, Bhau Shinde.
A hot new title from the burgeoning Marathi independent film scene, Khwada is a gritty drama about a dispossessed shepherd family moving from village to village trying to find fodder for their herd in the famine hit state of Maharashtra. The younger shepherds, looking for love and brighter prospects, come into contact and clash with corrupt local landlords and trouble soon escalates into sheep rustling and bloodshed. This fascinating film lays bare the stark experiences faced by the rural poor in India while, with a twinkle in its eye, it celebrates the sweeping beauty of the Marathi rural landscape. India has been quick to recognise its merit, awarding it with a special jury prize at the country's annual National Awards.
19 JULY | 18:00 | ICA
20 JULY | 19:00 | CINEWORLD O2
ONE CRAZY THING | Special Preview | cert 15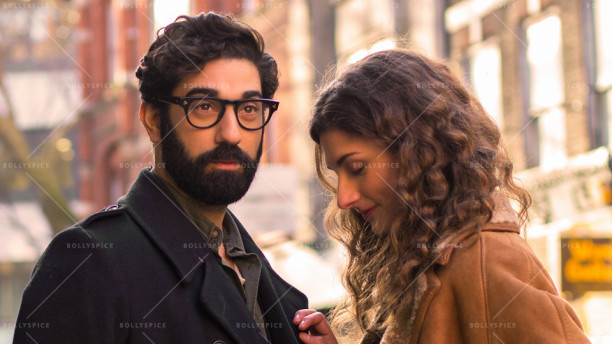 English | 90 min | UK | Dir. Amit Gupta | with: Ray Panthaki, Daisy Bevan, Dan Skinner.
This delightful charmer follows Jay, a former daytime TV star who is haunted by the sex tape that destroyed his life and turned his unknown actress girlfriend into an A-list Hollywood celebrity.  As he cowers in obscurity managing his family's Indian restaurant, he meets his dream girl Hannah, a beautiful American music student who hates modern life, and above all, dishonesty.  Jay must now confront the errors of his past, rather than hiding from his future. Filled with warmth, music and delicious Indian food, the film is also a celebration of modern London in all her glory. It features a winning performance from BAFTA Breakthrough Brit Ray Panthaki and a star-making turn from Daisy Bevan, the latest entrant from the revered Redgrave acting dynasty.
Q&A with Director Amit Gupta.
21 JULY | 19:00 | CINEWORLD WEMBLEY
SAARI RAAT (ALL NIGHT) | EUROPEAN PREMIERE | cert U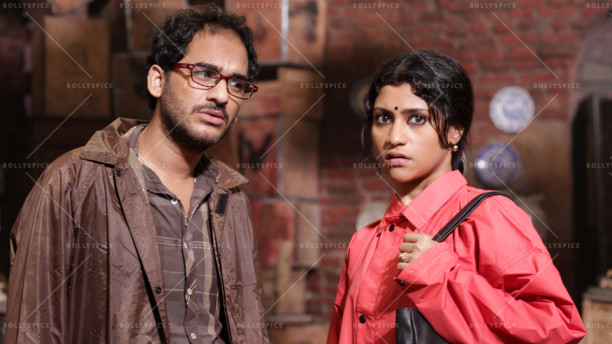 Hindi, with English subtitles | 82 min | India | Dir. Aparna Sen | with: Konkona Sen Sharma,  Anjan Dutt, Ritwick Chakraborty.
Based on renowned playwright Badal Sarkar's eponymous work, the film is set over one long dark and stormy night where a holidaying couple take shelter from a storm in what appears to be an abandoned house. To their surprise, an elderly man appears who is by turn hospitable and cantankerous. The night that the man and woman spend with their mysterious host turns out to be a crucial one in their lives. He draws out of them secrets that they had never known about themselves, or about each other. The husband is a realist and shrugs off his discomfiture, but his wife detects the ambiguity behind the old man's remarks and begins to question his motives. Aparna Sen adeptly uses light, shadow and sound to create a mysterious world in which Konkona Sen Sharma gives a compelling performance.
Q&A with Konkona Sen Sharma.
17 JULY | 20:00 | CINEWORLD WEMBLEY
19 JULY | 16:30 | PICTUREHOUSE CENTRAL
NIRBASHITO (BANISHED) | UK PREMIERE | cert 12A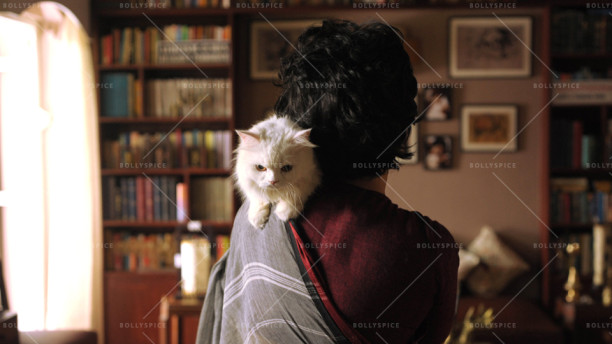 Bengali With English subtitles | 108 min | India / Sweden 2014 | Dir. Churni Ganguly | with: Churni Ganguly,
Raima Sen, Saswata Chatterjee.
Accomplished female Actor/Director Churni Ganguly's powerful story explores a writer's forced exile from Bengal. The police arrive at the writer's home and she is informed that she must leave her homeland immediately. There are numerous death threats after a furore has exploded on her writings on women's rights and fundamentalism. Forced to abandon her beloved Persian cat and loyal friends she ends up alone in a safe house in Scandinavia, struggling to make new allies in a cold, foreign country that doesn't understand her culture, or why she has ended up there.
Q&A with Director Churni Ganguly.
21 JULY | 20:00 | BFI SOUTHBANK
22 JULY | 19:00 | CINEWORLD WOOD GREEN
31ST OCTOBER | WORLD PREMIERE | cert 15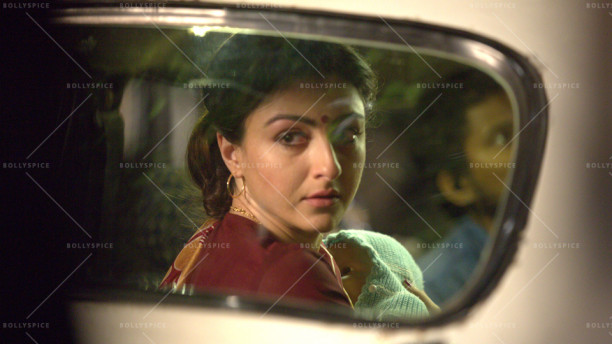 Hindi / Punjabi with English Subtitles | India 2015 | 109 min | Dir. Shivaji Lotan Patil | with: Soha Ali Khan, Vir Das.
A roller-coaster ride of a film based on real events. On 31st October 1984, the Prime Minister of India is  assassinated by her Sikh security guards. Local politicians use this incident to spark public hatred towards the whole Sikh community. Devender Singh (Vir Das), and his loving family are suddenly trapped in their house as their city is ripped apart. Neighbours betray and turn on each other, death stalks the streets and the city burns, but through this anarchic chaos courage and and humanity makes a stand as Devender's family and their trusted friends risk everything to make a bid to escape. Vir Das and Soha Ali Khan give intense performances in this must see drama.
Contains some scenes of violence.
Special guests expected.
18 JULY | 18:00 | PICTUREHOUSE CENTRAL
20 JULY | 19:00 | CINEWORLD WANDSWORTH
THE LAST ADIEU | UK PREMIERE | cert 12A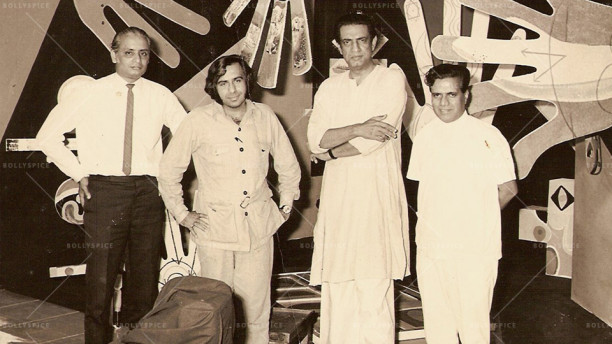 Hindi/English with English subtitles | 90 min | India 2014 | Dir. Shabnam Sukhdev.
Using the documentary format Shabnam Sukhdev goes on an exploratory quest to connect with her father who passed away suddenly when she was just 14. On this journey she discovers that her celebrity filmmaker father partied hard with stars like the young Amitabh and won awards at Berlin Film Festival in the 1960s, but she also uncovers his private home life and the delicate balance between her father and mother's relationship that she missed as a girl. These and many other insights help Shabnam and the audience more fully understand the complexity of her dad who was India's greatest documentary filmmaker S.Sukdev.
20 JULY | 19:00 | CINEWORLD WOOD GREEN
22 JULY | 18:15 | ICA
MANI RATNAM SCREEN TALK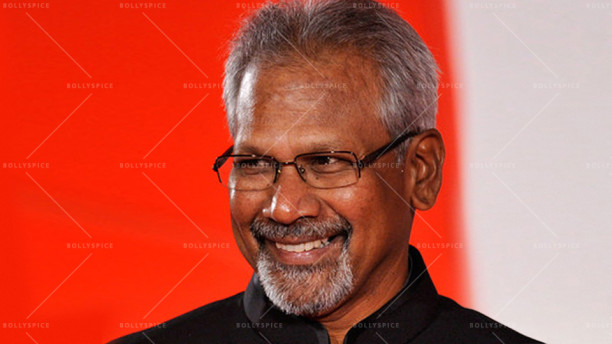 A rare on-stage interview with one of India's most acclaimed and best loved commercial directors, widely attributed for revolutionising Tamil cinema, and inspiring Bollywood. Mani Ratnam talks about his life and career producing some of India's most successful films of all time, which rare for commercial cinema have gained both critical awards and box office success. Ratnam's films like Bombay, Roja, Dil Se, Nayakan and this year O Kadhal Kanmani are known for powerful socio-political scripts, sharp direction, flamboyant cinematography, crisp editing and of course unforgettable music, collaborating with composers like AR Rahman. We will also hear about his screenwriting and producer work and working with some of India's greatest actors. Mani Ratnam was awarded the Padma Shree in 2002, one of India's highest civilian honours.
19 JULY | 15:00 | BFI SOUTHBANK
NEPAL CHARITY EVENT WITH MANISHA KOIRALA
Nepalese born Bollywood actress Manisha Koirala jets into London for this Charity Gala to raise much needed funds to re-build homes in earthquake devastated Nepal. This special event organised by the festival, with Grange Hotels as the Sponsor and the Indian Ocean Disaster Relief (IODR), as the beneficiary charity with all funds raised on the night ring-fenced for Nepal, will include an exclusive screening of Bollywood classic Bombay (cert 12), specially introduced by its heroine Manisha Koirala and its Director Mani Ratnam. This is accompanied by a Champagne Reception and sumptuous three course banquet and fundraiser at the 5* Grange St Pauls Hotel.
Individual tickets are available at minimum suggested donation of £75 for the screening and banquet, or £100 for a VIP 'Meet the Stars' screening and banquet. Group rates available.
To book contact:
IODR by telephone on +44 (0) 207 654 6848
IODR by email to info@iodr.co.uk
21 JULY | 19:00 | GRANGE ST. PAUL'S
SATYAJIT RAY SHORT FILM AWARD | 21 JULY | 18:15 | ICA
JAYA – Dir Puja Maewal | 18 mins | USA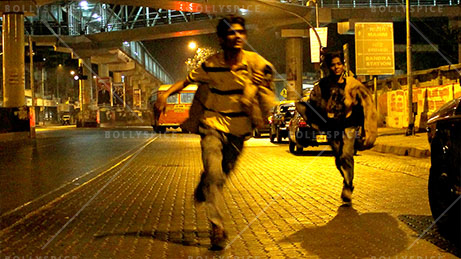 Young Jaya survives brutal gang life on Mumbai's unforgiving streets by posing as a boy. When she meets a wealthy businessman who may be the father who abandoned her, she sets out to reclaim her identity.         
THREE BROTHERS – Dir  Aleem Khan | 16 mins | UK
Teenager Hamid is unexpectedly thrust into the role of carer for his younger siblings. Ill equipped for this responsibility he needs to use all his resourcefulness to hold the family together.  Nominated for a Best Short Film BAFTA in 2015.
GOONJ (ECHO) – Dir  Madhuri Ravishankar | 18 mins | INDIA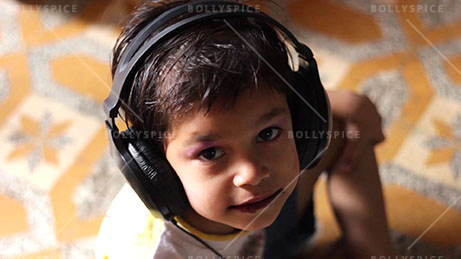 An intimate documentary about 5 year old Zuvaria, the only person in her family who is hearing impaired. She is also highly spirited, often stubborn, full of curiosity about the world and has an indomitable zest for life.
KHARGOSH (RABBIT) – Dir  Sudarshan Suresh | 14 mins | INDIA / USA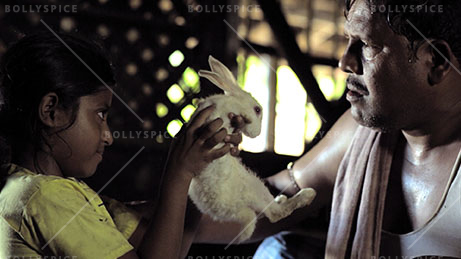 A debt ridden farmer struggles to keep afloat amidst mounting pressure from his money lenders. When his young daughter decides to adopt a stray rabbit, the relationship between father and child is put to the test.
IFTAR – Dir Giri M Coneti | 9 mins | USA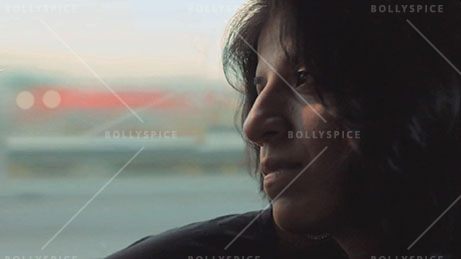 An independent woman and a working class man, both Muslims living in different parts of New York, are confounded by their dilemma to fast during the holy month of Ramadan.
DUM DUM DEEGA DEEGA (DANCING IN THE RAIN) – Dir  Ayush Kapur | 15 mins | INDIA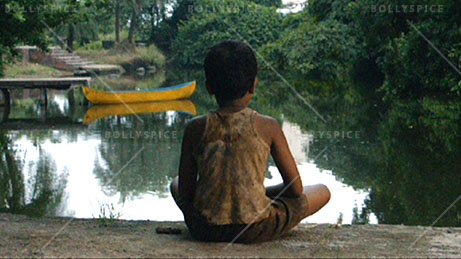 Ajju lives on the streets of Mumbai; determined not to share the same fate as his drunken father, he has big dreams for his future.  He just needs the right opportunity to present itself…
2015 JURY
Amrita Acharia (Actress), Ken Marshall  (Producer), Sathnam Sanghera (Author and columnist), Shazia Mirza (Comedian and columnist), Satwant Gill (LIFF, Jury Chair).