After winning numerous awards with his acclaimed hit The Lunchbox, director Ritesh Batra returns with his next feature film THE SENSE OF AN ENDING which releases in select theaters in the US on March 10 and additional cities on March 17.
Academy Award® winner Jim Broadbent stars in this new film based on the Man Booker-winning novel by Julian Barnes along with a stellar cast that also includes Charlotte Rampling and Emily Mortimer. Tony Webster (Broadbent) leads a reclusive and quiet existence until long buried secrets from his past force him to face the flawed recollections of his younger self, the truth about his first love (Rampling) and the devastating consequences of decisions made a lifetime ago.
To give you an idea of the scope of this film check out the new trailer for THE SENSE OF AN ENDING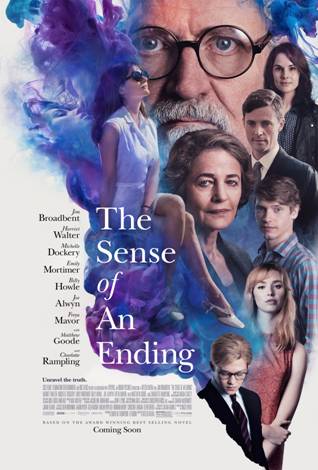 Recently named by Variety as one of 10 Directors to Watch, Ritesh Batra will next direct Hollywood icons Robert Redford and Jane Fonda in Our Souls at Night.
Stay tuned we will have much more for you about this exciting film!