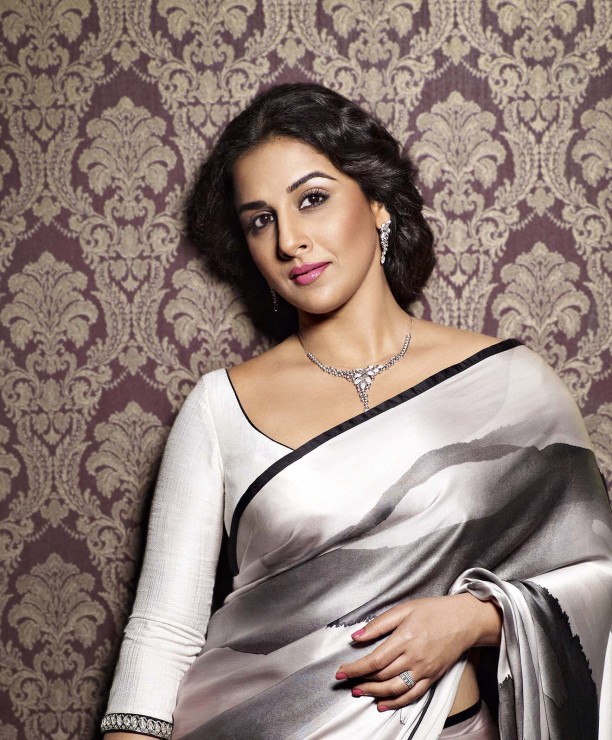 Vidya Balan is currently hard at work on Hamari Adhuri Kahani directed by Mohit Suri. The romantic drama also stars Emraan Hashmi, and Rajkummar Rao. Written by Mahesh Bhatt, reportedly based on real life, the film is set to release in June next year.
Apparently it was Vidya and only Vidya for the starring role in the film says director Mohit Suri and star Emraan Hashmi. In fact, we heard that the Mr. Bhatt wrote the role with her in mind and he to said the film would only be done with her in the lead role.
Talking about the film in an earlier interview, Vidya said, "All I can say is that it is an intense love story and I haven't done a love story after Parineeta."
Emraan Hashmi was apparently not so sure about doing the film: he told reporters, "It's a very interesting film. It's my first out-and-out love story. I haven't played such a character. It is a space I was a bit cautious to experiment with till I heard the script from Mahesh Bhatt."
In the end, he decided to give it the green light and says, "It is a very heartfelt and touching story."
Apparently Rajkummar Rao's part is just a special appearance but nevertheless it was a very challenging one, "I am doing a special appearance in the film. Bhatt sir (Mahesh Bhatt) really wanted me to play this part and I love him too much, can't say 'no' to him. It's a really challenging part for me, so that's also the reason I thought I should do this special appearance because it's going to challenge me as an actor."
Mohit Suri has revealed a bit about the story saying, "The best love stories are never the complete ones. That's Humari Adhuri Kahani."
Mahesh Bhatt agreed and before the start of the shoot in October tweeted, "Humari Adhuri Kahani …Real Love Stories Never Have Endings. This film which has flowered from our hearts will live forever!"
Watch this space for more!