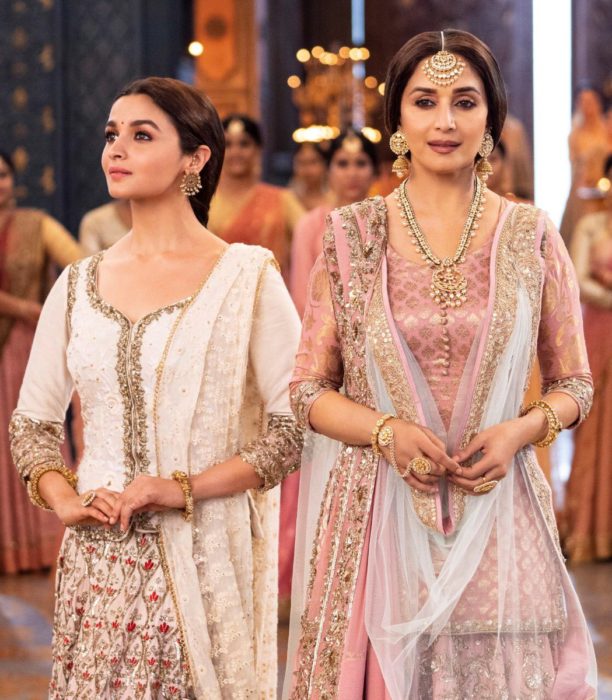 Composer Pritam is quite excited about the new song from Kalank! Love and grandeur come alive with 'Ghar More Pardesiya' from the movie Kalank starring Alia Bhatt, Varun Dhawan, Madhuri Dixit, Sanjay Dutt, Sonakshi Sinha and Aditya Roy Kapur.
The incredible and gorgeous song not only has incredible music by Pritam it also features lyrics by Amitabh Bhattacharya, is sung by Shreya Ghoshal with Vaishali Mhade and features amazing choreography by Remo D'souza.
About the song Pritam says, "I haven't done any period film eariler, so Kalank being the first one is making me extremely nervous."
Describing his apprehension about the genre he adds,"Its genre which made me wonder initially whether I would be able to do justice or not …"
Speaking specifically about the song Pritam says, "This is my first song picturised on kathak visuals and this is a Raag based song. The dance is the backdrop of Ramayan where this is a love song of Sita."
Describing the song Pritam says, "I have collaborated with lot of Indian musicians which is very exciting and I rarely get to do this kind of stuff. Also the young audience today who are 19-20 year old, they don't get to hear Bollywood songs which are raag based, in classical and in pure kathak form. So I hope this song works and can promote more of khatak and classical music among the youth"
Get lost in the grandeur of the visuals, the beauty of the dance and the incredible music
Kalank releases on April 17th.