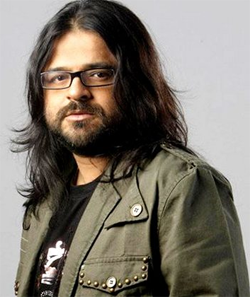 After composing memorable tracks for Bajrangi Bhaijaan, Pritam Chakraborty will next be working with Shah Rukh Khan's Dilwale and Aamir Khan's Dangal. The ace music director has scored a hat-trick by working with three Khans in their respective home productions. Pritam has managed to do something that no other music director has been able to achieve in recent years.
With numerous box-office hits to his credit, he explained each Khan's preference when it comes to composing music for their films. He said, "They are the senior-most actors in the industry, and the biggest superstars. All of them have unique tastes. I am glad to be associated with their films. I have worked with Salman recently, and I am working on Shah Rukh's film and Aamir's upcoming project as well," said the composer adding that all three Khans get "involved in the music-making process".
The music director also pointed out that giving music to films like Bajrangi Bhaijaan or Dangal is a little complex given the storyline. He added, "Scoring for such movies can be a bit tricky, as they don't have predictable situations."
Here is wishing the music director all the best for his future endeavors.