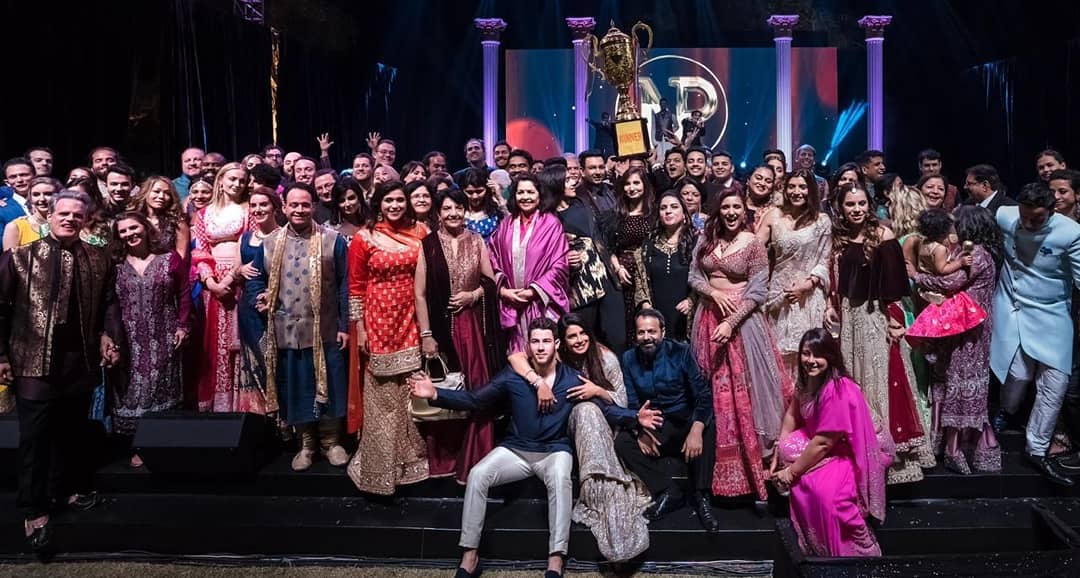 As we all know and are celebrating with them, Priyanka Chopra and Nick Jonas are getting married this weekend at an incredible event. The lovely and so in love couple had an amazing Mehendi ceremony but the Sangeet was just Epic! Full of music, of course, dance, amazing fun and of course the happiness of the couple and the guests there to celebrate with them!
As Priyanka said, "It all began as a fierce song and dance competition between the families but ended, as always, as a huge celebration of love. What a performance it was! Each family telling our story through song and dance, filled with lots of laughter and love. We were both filled with gratitude for the effort, the love and the laughter and will carry the memories of this special evening for the rest of our lives."
Check out these AMAZING pictures and we even have a video!
Stay tuned for more!