Priyanka Chopra and Ranbir Kapoor kicked off global promotions for their upcoming UTV Motion Pictures' production, Barfi!, directed by Anurag Basu, in London.
The duo, who were last seen together in Anjaana Ajnaani, interacted with the British Asian media at a Central London location on Tuesday, August 28th.
Speaking to BollySpice reporter Sunny Malik, Kapoor who plays the role of Murphy in the film said, "Barfi! is a film I am really proud to be associated with. I am really, really happy the way it has turned out. The film is a bit like your name, it is sunshine, sunny, it is joyful and happy. I am really excited for the audience to see this film now."
Priyanka Chopra, who flew into London from Los Angeles where she was filming the video for her upcoming international single In My City feat. will.I.am, said, "My first single is coming out on the 13th Spetmeber and Barfi! is releasing on 14th September. It's an exciting time for me."
Barfi! is a story about Murphy (Ranbir Kapoor) who is always ready with a prank up his sleeve. He's quite the charmer, especially with the ladies. In Darjeeling, he is the talk of the town, even though he can neither speak nor listen.
His bittersweet relationship with two, beautiful young ladies, Shruti (Ileana D'Cruz) and Jhilmil (Priyanka Chopra), sets in motion a chain of events that will turn his life upside down. Welcome to the world of Barfi, in which audiences are invited to witness his amusing, naughty and sometimes crazy antics – a heartwarming tale of selfless love and about finding happiness in the smallest things in life; that tells you no matter how tough your life may be, "Don't Worry. Be Barfi!"
Barfi! is set to release in UK cinemas on 14th September 2012.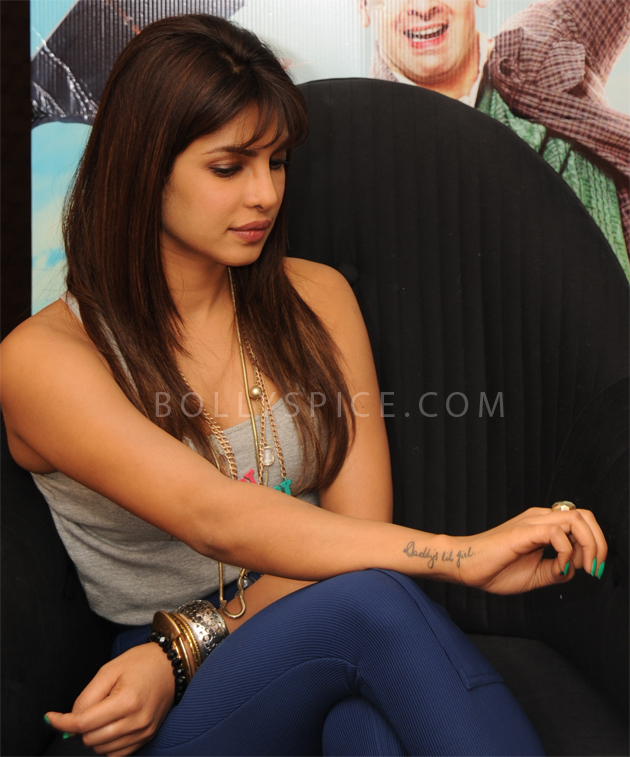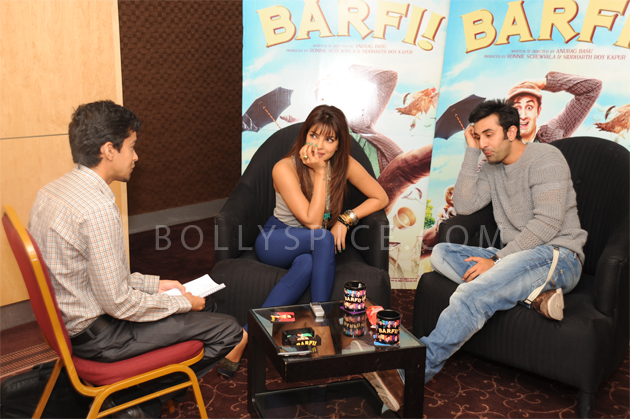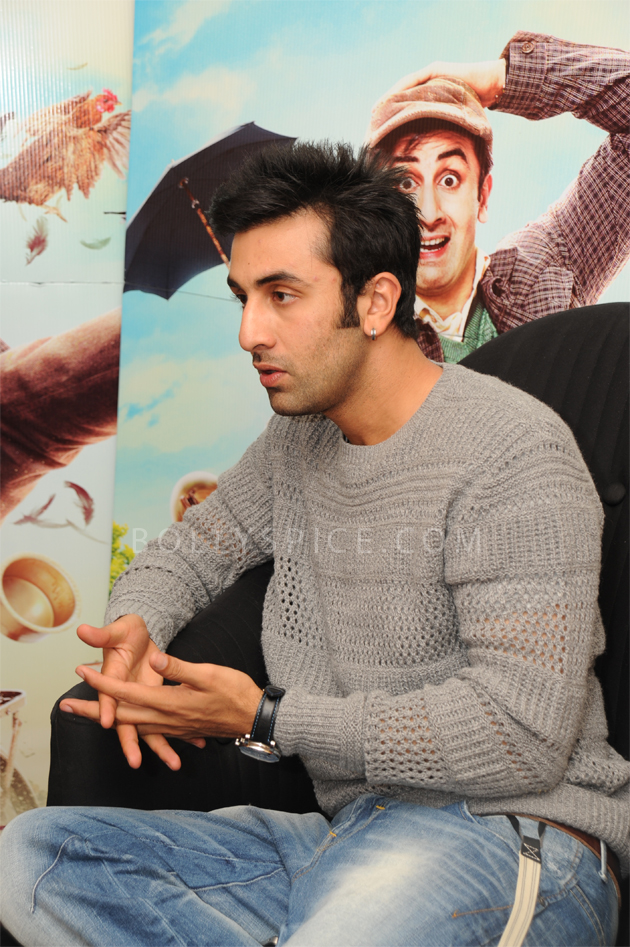 (Photo credit: Hayat Khan)