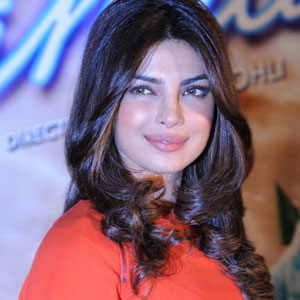 We know you have been waiting impatiently for your chance and now it is here! Priyanka Chopra fans this exclusive contest is just for you! We loved reading everyone's answers about Shahid Kapoor and now we want to hear what you have to say, with a little twist!
At a recent press conference in London, Priyanka told us the story of Teri Meri Kahaani, "The film is a story about of how in Indian mythology, we believe that 'janam janam ka saath hota hai', we believe in soul mates, we believe that people are made for each other in many, many different lives. 'Teri Meri Kahaani' is a story of two people who meet in many different lives as different people and have different love stories. It is about the same two people who are born as different people and have different lives and completely different personalities and their love stories."
As you know in this Thrice Upon a Love Story Priyanka Chopra plays three completely different characters in Teri Meri Kahaani. See watch the trailer…
httpvh://youtu.be/546Hw8Bun0E
Now, get your creative on because we want you to tell us which of the three is your favorite Priyanka avatar and why! Also as a bonus can you tell us which is her favorite?
Is it the feisty Aradhna of 1910?
The gorgeous movie star Rukhsar of 1960?
Or the fun loving Radha of 2012?
It can be a few lines, a paragraph, a poem or something even more creative! Winners will get their entries published on BollySpice.com plus something special… but we can't reveal that yet!
Please send your entry to editors@bollyspice.com with Priyanka Chopra TMK contest in the subject line.
We can't wait to read what you have to say! Good luck!