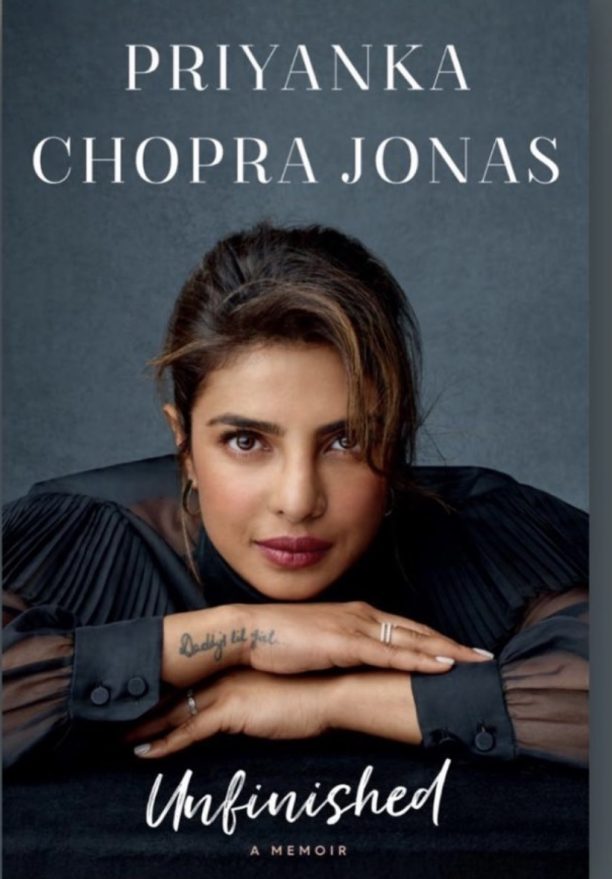 Priyanka Chopra Jonas, the Bollywood-turned-Hollywood actress released her memoir, titled Unfinished, in the UK on February 11th.
Written during quarantine, Unfinished chronicles Priyanka's journey from growing up in India and the US, being crowned Miss World 2000 in London, conquering the Indian film industry and Hollywood, as well as marrying singer Nick Jonas.
The actress's book as well as the audiobook version is already topping lists and has become a best seller in the UK but also in India and the US.
The 38-year-old actress moved her base to west-London last year and recently wrapped filming for Sony Pictures' Text for You here with Sam Heughan and Celine Dion. Whilst she has been promoting her new Netflix release The White Tiger and her book over the last few weeks, her upcoming Amazon Studios series Citadel, co-staring Richard Madden, has now started filming in the British capital.
In conversation with BollySpice over a Zoom video call, Priyanka spoke about penning down her inner thoughts for the book, diversity in Hollywood, and much more…
Priyanka revealed how she felt comfortable opening-up about things she previously kept private from the public. "It's like my older self-looking back at my younger self. I took the time and it flowed out of me and the stories started flowing about things I never spoke about and never addressed. I was terrified of sharing the book, but I was secure enough and confident enough. I feel vulnerable and content, but I'm ready to share it with the people who know me and those who are getting to know me," she said.
During a 73 Questions segment for Vogue US a few years ago, Priyanka was asked, "If your life was a book, what would the title be?", she immediately responded with "Unfinished". That is when the title first came to life, however she explains, "I chose to call it Unfinished because there is so much, I want to do in my life. I'm rather young to write a memoir. I want to achieve so much more."
In the book, Priyanka for the first time publicly talks about her relationships, getting reconstructive nose surgery, falling into depression and how patriarchy and discrimination affected her work in Bollywood and Hollywood respectively.
"I'm much older and self-assured now which makes it easier to discuss things from the past. This book is not me offering any form of clarification. It's a story of my life from my eyes," she explained about why it was important to address these issues now.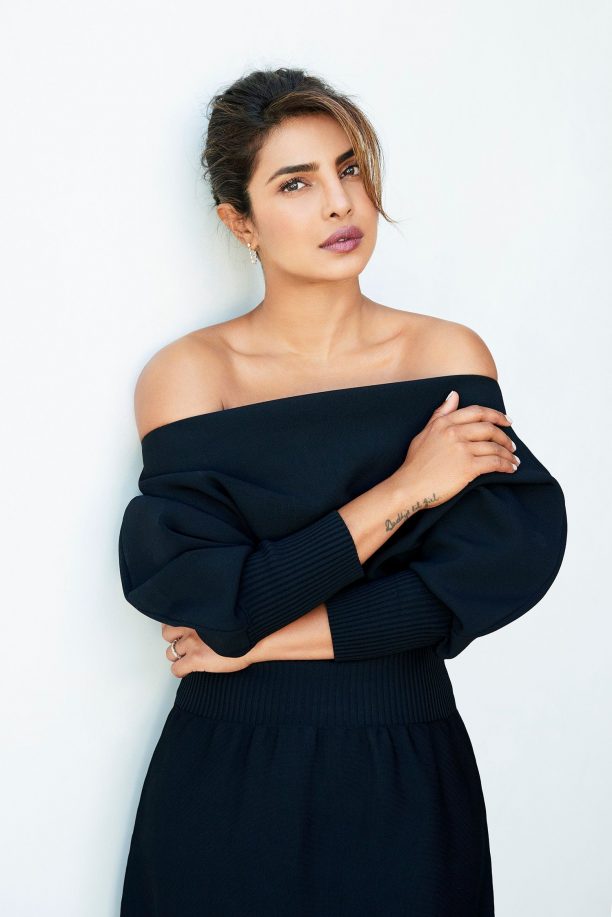 Further elaborating on how she has changed and embarked on the challenge of writing a memoir, she explained, "I think, I'm not trying to be inauthentic about who I am. I try to be true to my evolution. We all change. I'm also not afraid of new cultures. I don't claim to know, I learn. I always have been a student of life. I love new things. I didn't know how to write a book, I learnt it while writing it. I'm one of the few people who had the opportunity to work in the two biggest film industries in the world and I don't take that for granted."
After winning several awards for her performances in Indian films, Priyanka transitioned to Hollywood, first by signing to Interscope Records as a recording artist, then by leading ABC's thriller drama television series Quantico, and then films like Baywatch and We Can Be Heroes.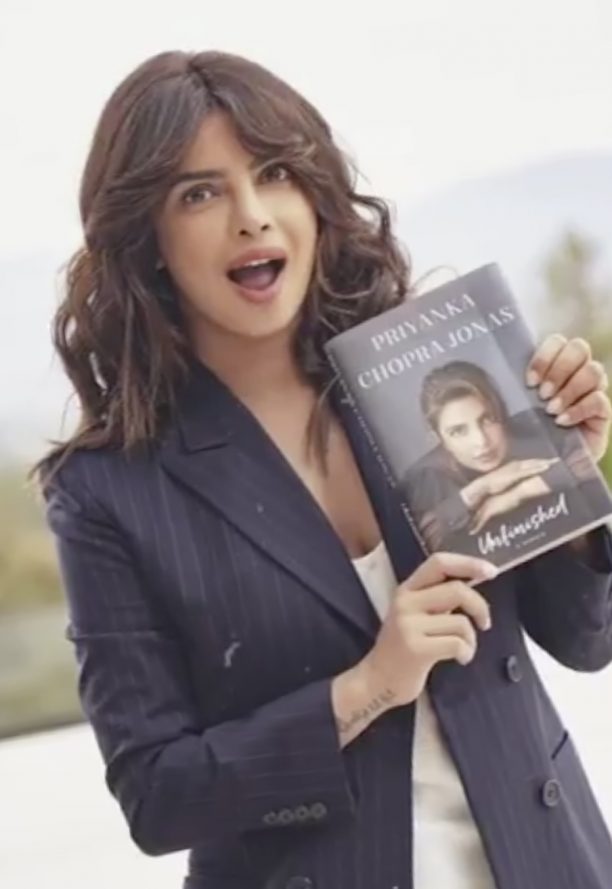 "The job is pretty much the same. The difference in Hollywood is a lot more paperwork and punctuality. In India, we just go with it a lot. Being on time is required in America, Indian stretched time (a play on Indian Standard Time) is kind of accepted in India (laughs)," said Priyanka addressing the differences between working in America and India.
She also explained how her memoir is not really a tell-all, rather just an insight into her life. "Revealing your life should be about your life, and that's what my book is like. Unless you're writing a different kind of book. This book is not a tell-all. It's a reflection of my thoughts and journey so far. For women, who want to write their story, I would implore them to do it. It's empowering and helps you deal with your pain. It really is like writing a diary. I used to keep a journal as a kid, and I wrote it like that in a way," she said.
"Unfinished – A Memoir" is out now in the UK, published by Michael Joseph.