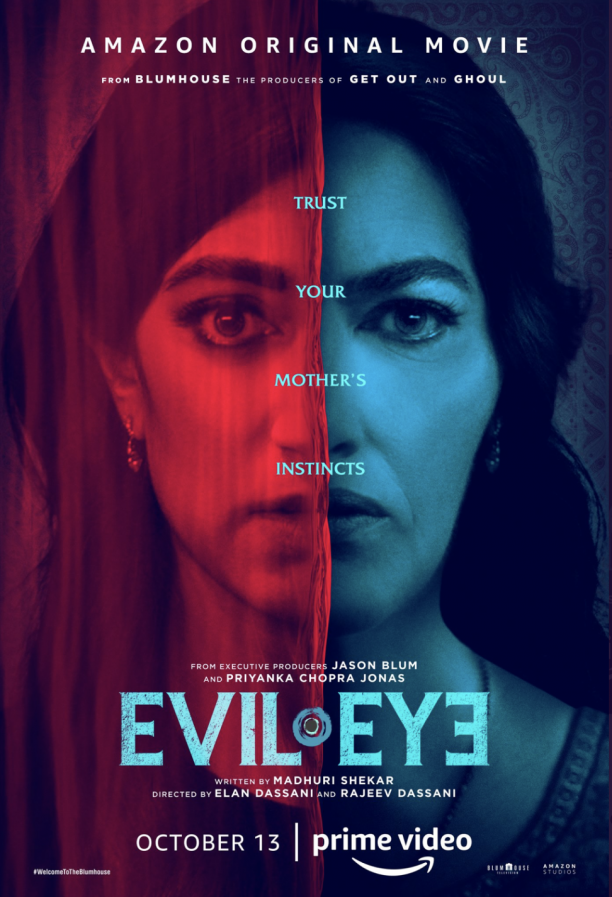 Priyanka Chopra Jonas recently spoke about her new all South Asian cast release, Evil Eye, produced under her home banner Purple Pebble Pictures and Jason Blum's Blumhouse Productions. The actress says the project is "a big deal" for her because of multiple aspects, one of which is the 'two really strong female parts', played by actresses of South Asian heritage: Sarita Choudhury and Sunita Mani.
Speaking with US-based entertainment television newsmagazine Entertainment Tonight, Priyanka weighed in on the diverse cast and said she wants to create opportunities for South Asian artists in Hollywood through her production house. "My quest in life, as a producer, is to influx Hollywood with brown people, because we don't see enough of us. And to be able to do an all South Asian cast in a movie with Amazon and Blumhouse — who are both powerhouses — was a dream come true for me."
"I want to demand leading parts for people who are like me. I want to have girls that look like me… start to be on the poster of a movie. It's my greatest joy and honor to be able to create opportunities where I didn't have them," she added.
Evil Eye is based on the best-selling Audible Original production from writer Madhuri Shekar. Directed by Elan Dassani and Rajeev Dassani, the story follows a seemingly perfect romance that turns dark when a mother becomes convinced her daughter's new boyfriend has a sinister connection to her own past.
At home in Delhi, India, proud parent Usha Khatri (Sarita Choudhury) is overjoyed when her daughter Pallavi (Sunita Mani) calls from New Orleans with news she has met someone special. But as Usha learns more about Pallavi's wealthy boyfriend Sandeep (Omar Maskati), she becomes convinced something more nefarious than chance brought the young couple together. When Pallavi announces her engagement to Sandeep, mother and daughter are forced to confront dark family secrets and a terrifying supernatural force in this stylish psychological thriller.
Evil Eye is available to stream on Amazon Prime Video.