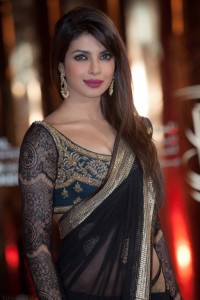 Bollywood actress Priyanka Chopra who made her singing debut with her international single In My City has been nominated for three World Music Awards.
Since the release of In My City in September 2012 the single has gone platinum and now Priyanka Chopra whose vocals featured alongside Will.i.am, has more to celebrate about with her nominations.
The actress has been nominated under the category World's Best Female Artist, World's Best Song and World's Best Video alongside the likes of international singers Madonna, Alicia Keys, Justin Bieber, Adele, Beyonce and Rihanna.
The World Music Awards is international awards show founded in 1989 that annually honor's recording artists based on worldwide sales figures. Fans can vote for their favourite artists in every category. The actual awards ceremony is set to take place on December 22nd in Miami.